Getting ready for the holiday parties? If your hair and makeup are taken care of, it's time to think about giving your nails a proper festive look. Since the holidays are all about sparkles and lights, glitter polishes are the perfect choice for this time of year. If you need some inspo for your festive glitter nails, we sourced gorgeous bling-bling ideas you can recreate!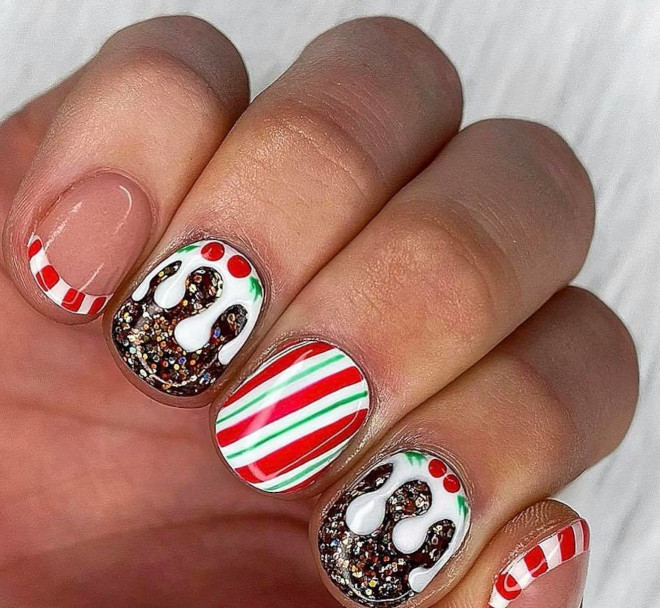 Candy cones and cookies are possibly everyone's favorite things about the Christmas holidays. Give your nails a cute look by creating a modern manicure with these patterns. Add small details on your fingertips with white, red, and green colors and just a touch of bronze glittery polish for a festive-approved look.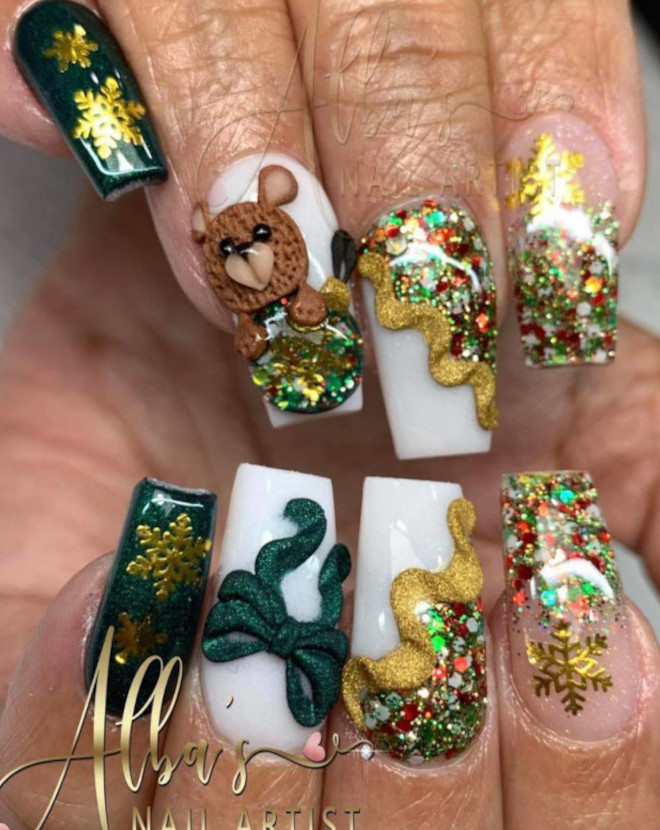 Give your nails a complete makeover with this wonderful 3D design. Visit your talented technician to recreate it and don't forget to show off your new mani on Instagram.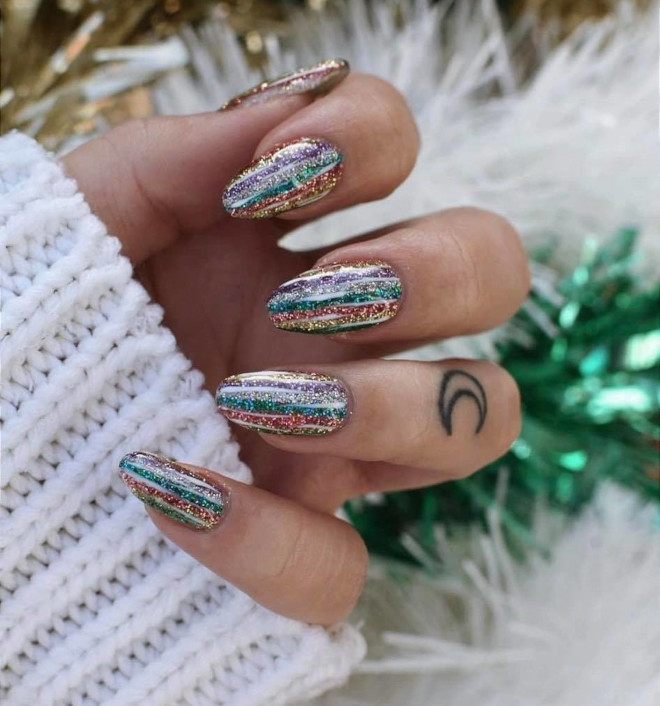 Opt for festive glitter nails that mimic the look of flashy tinsel. Use glitter nail polishes in different shades to recreate this mesmerizing design.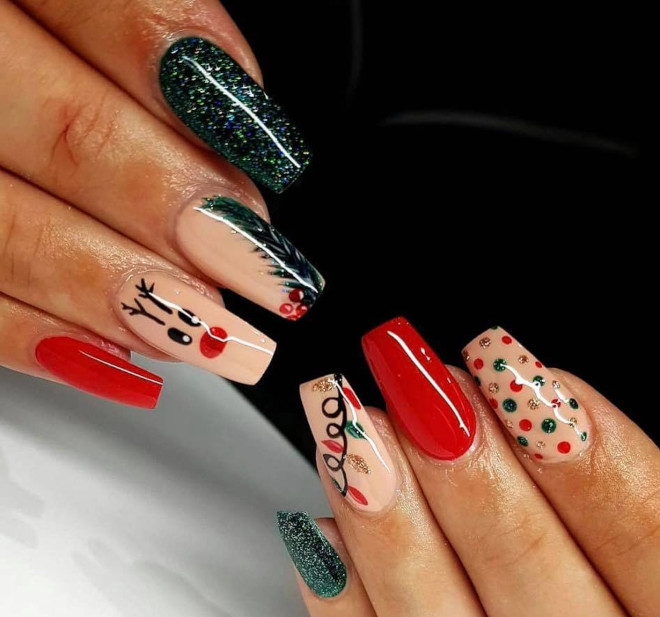 Show off your holiday spirit with this mismatched nail art. The design might seem delicate, but you can easily DIY. Draw Christmassy details in different colors on a neutral base. Apply green shimmery nail polish on a few nails to create an eye-catching festive effect.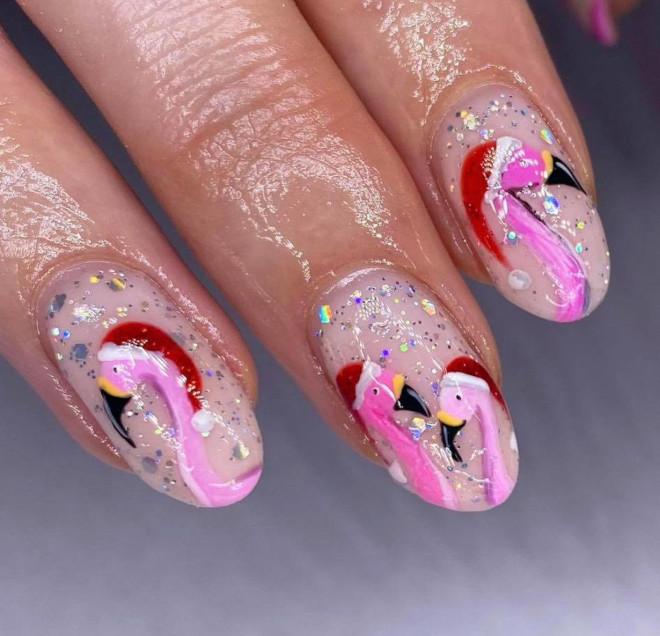 Bring out your creative side with these festive glitter nails. The flamingos wearing Christmas caps make an unlikely combo that will spark everyone's interest. Make an appointment at the salon ASAP to recreate this cute design.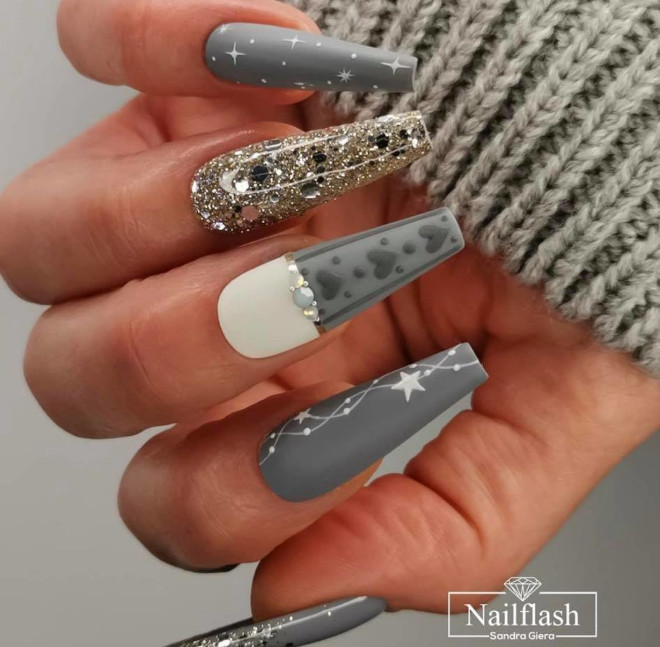 Festive glitter nails can range from playful and charming to absolutely stunning. This white and gray design is very beautiful and appropriate for elegant ladies. The gold glitter polish and the small gems will spice up your look and give you a glamorous appearance.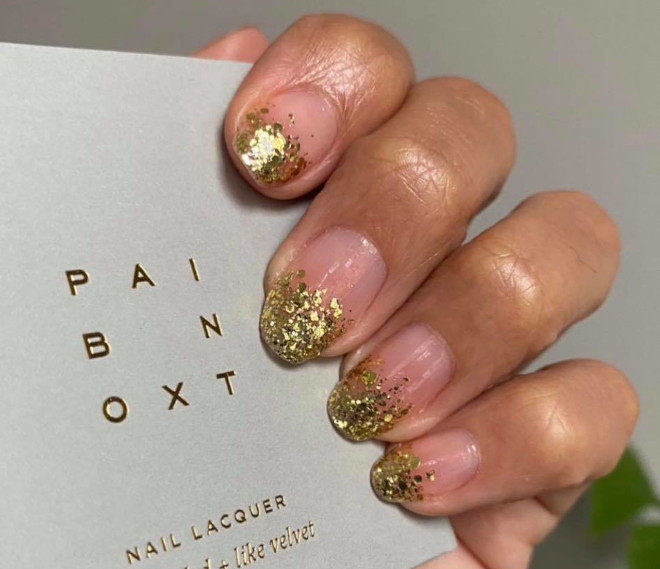 When it comes to simple festive glitter nails you can DIY at home, we recommend this modern French mani. Simply apply gold glitter nail polish on your tips to give them a festive look.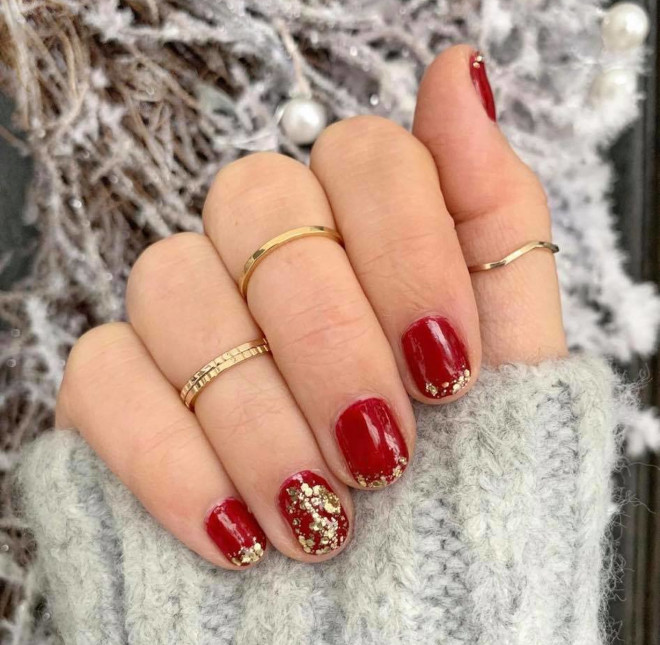 Red and gold glitter polish create a striking combo that will showcase your merry spirit. This cute design looks great on both long and short nails, so anyone can pull it off.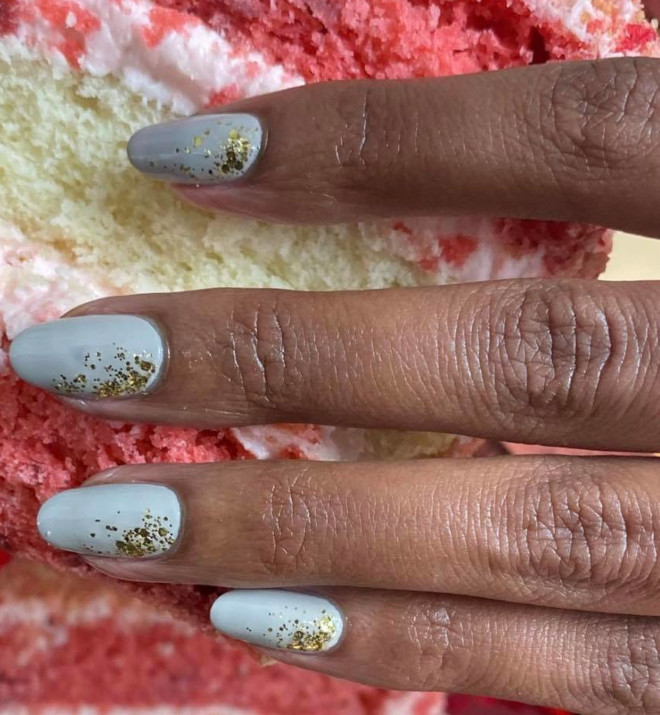 An easy way to create festive glitter nails is to add golden details. Apply gold glitter on a blue base to recreate this classy holiday design.