Coordinating your nails with your outfits will for sure elevate your style, but busy ladies simply don't have time for that. Whether you are on a tight schedule or just lazy to match your mani with your clothes, we got a perfect solution for you. Neutral yet chic manicures in colors such as nude, grey and black will look good with any outfit. Flip through this article to see the chicest nail designs you can rock with everything.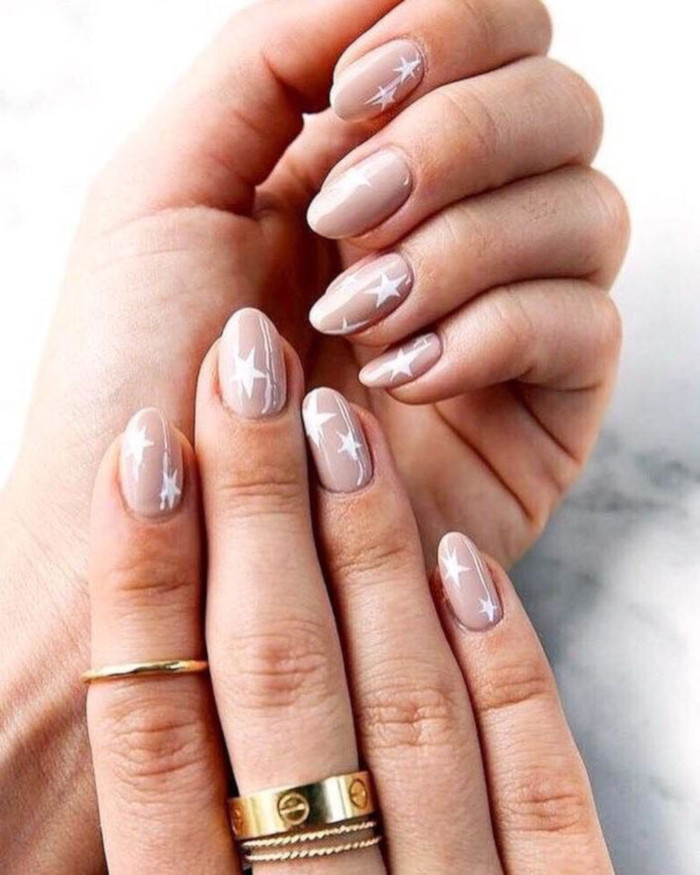 Spice up your go-to nude mani with star graphics. You can even skip the drawing and opt for stickers instead.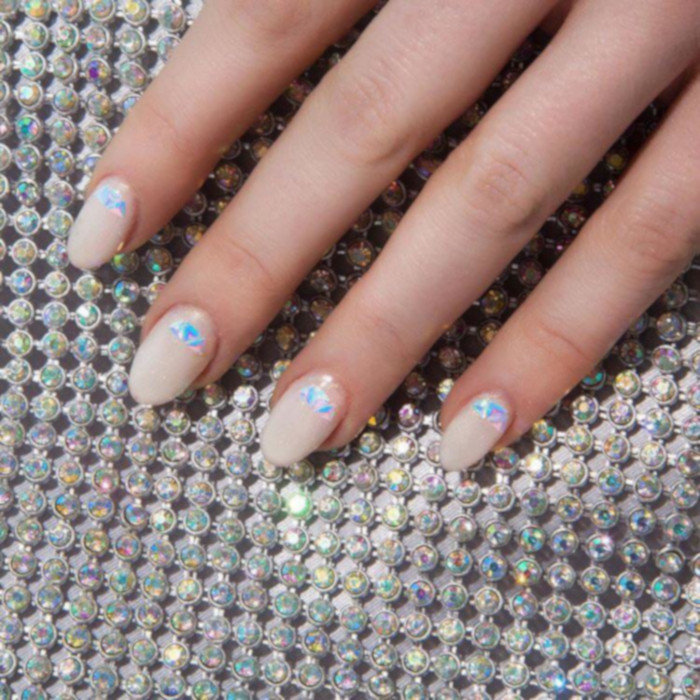 One of the ways to elevate a simple manicure is with embellishments. These holographic details are tiny but very effective.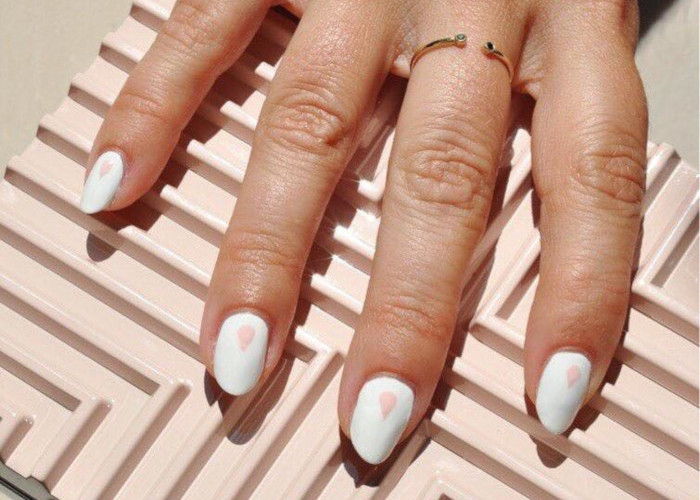 The tiny drops take this simple white mani to another level.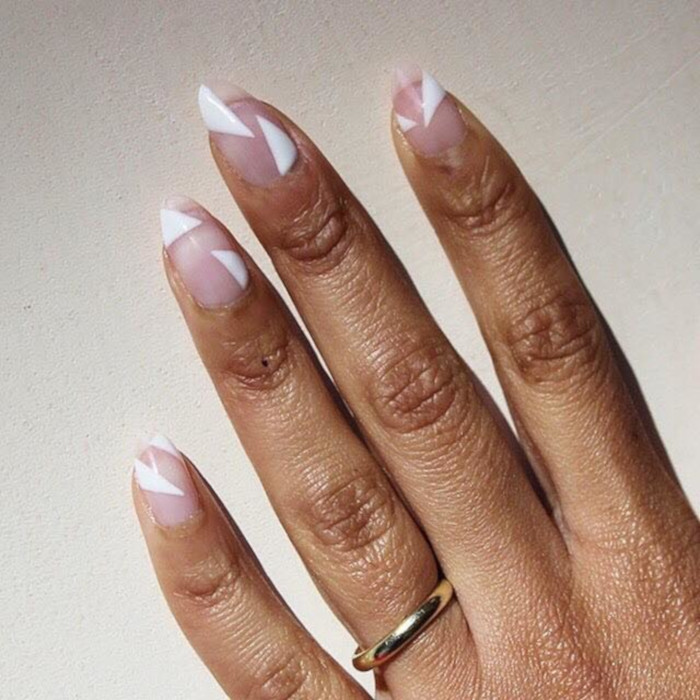 The clear madness is real! Everything from clear pieces and shoes to nails is trending right now. This is a very effortless nail design that you could achieve at home. All you need is a nail polish and tape so you can create precise geometric shapes. Feel free to come up with your own version!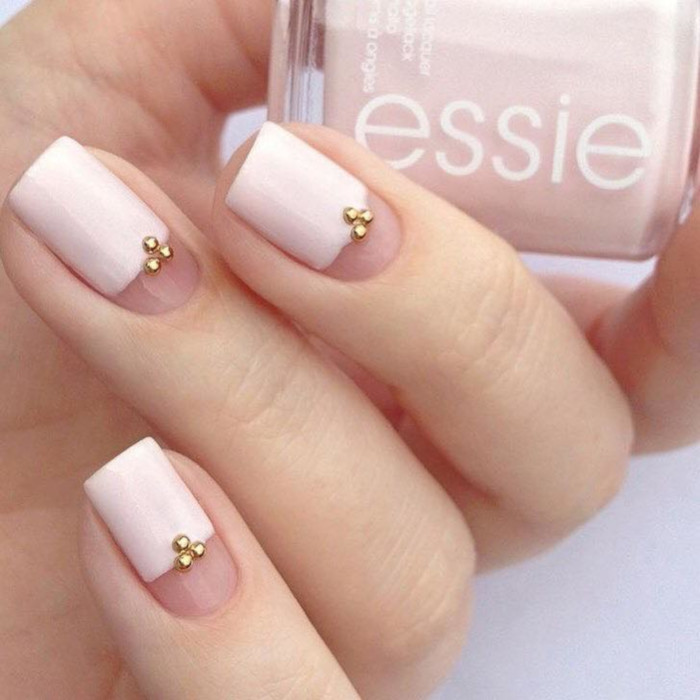 Here is another do-it-at-home friendly nail design that looks gorgeous. Get a nude and clear nail polish as well as gold nail accessories. A tape is also required for creating a precise shape. This mani is so versatile that you can wear it both at work and special events.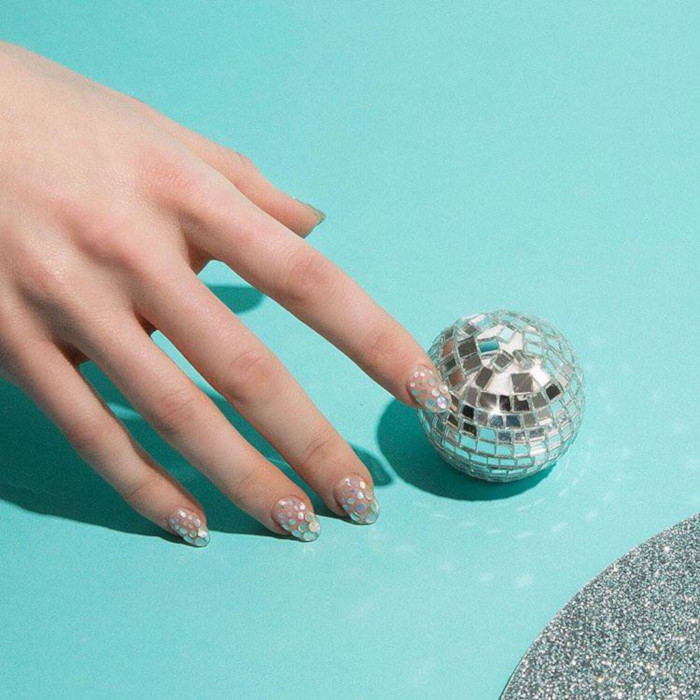 Here is a proof that you can add disco vibes to your nails without looking like it's too much. All you need is a clear nail polish and holographic nail accessories.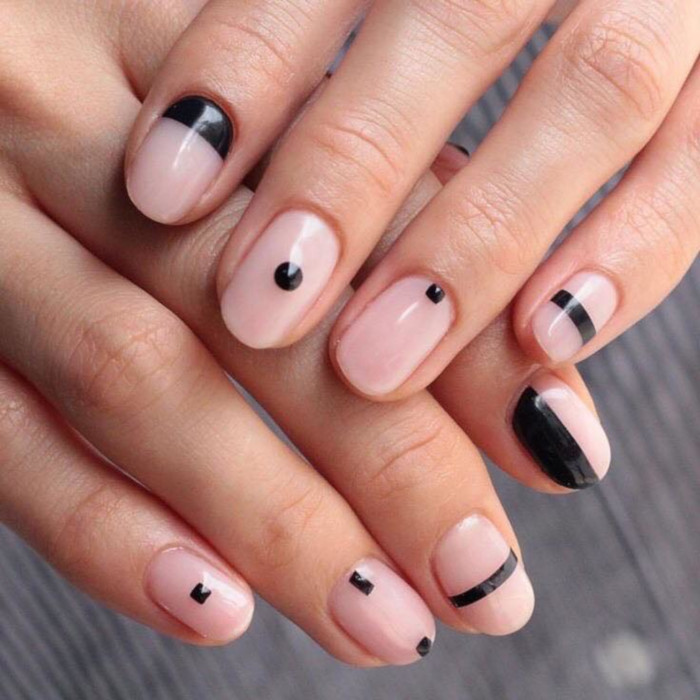 This minimalistic nail design will go with any of your outfits. The neutral selection of colors and simple graphics make it the ultimate versatile manicure that isn't boring at all.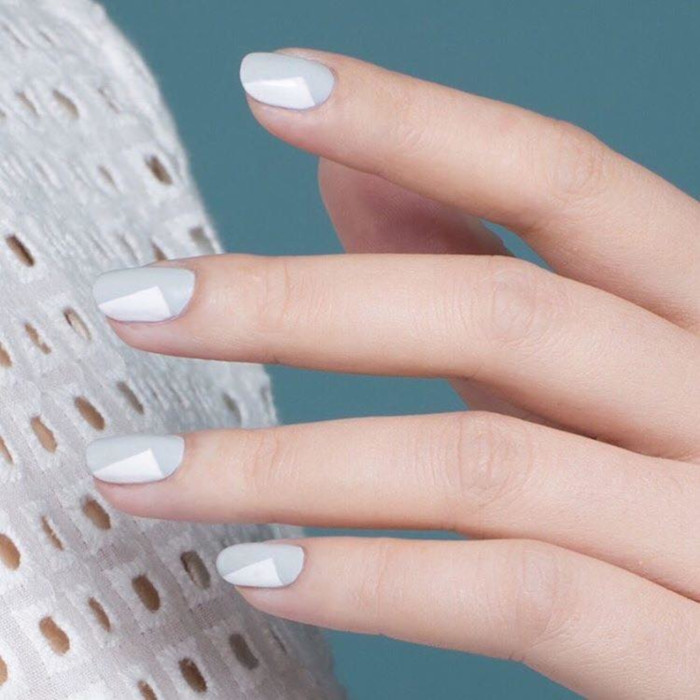 A two-tone neutral mani is much cooler than sporting just one nail polish. This grey and white combo is perfect for the summer months.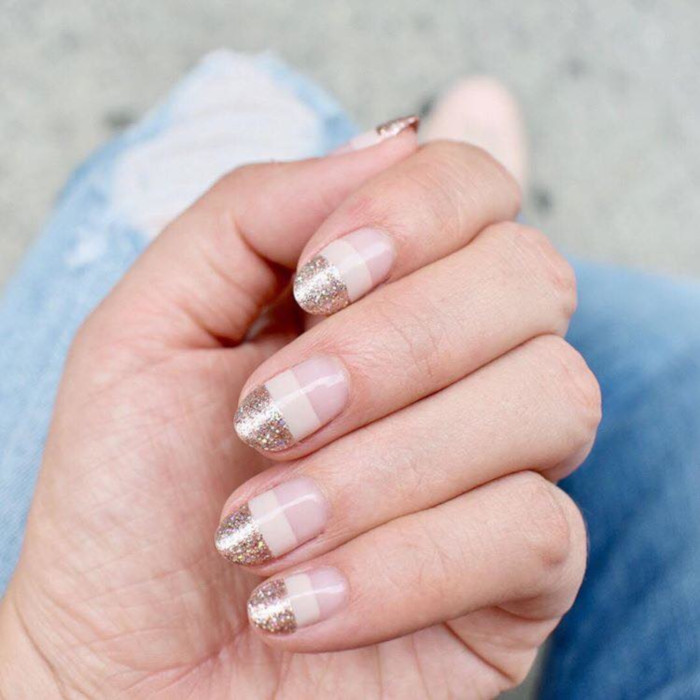 You can still keep it soft and neutral even if you add glitter. The gold glitter in this nail design blends seamlessly with the beige nail polish.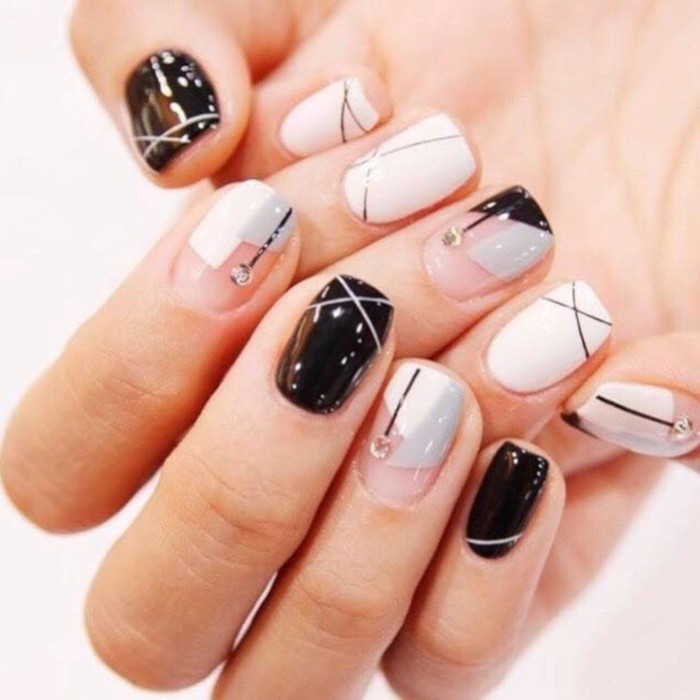 This intricate nail art is pretty much a combination of a few neutral colors including black, white and grey. You can always elevate you mani with embellishments. In this case, although there are a few rhinestones, the nail design is still on the neutral side.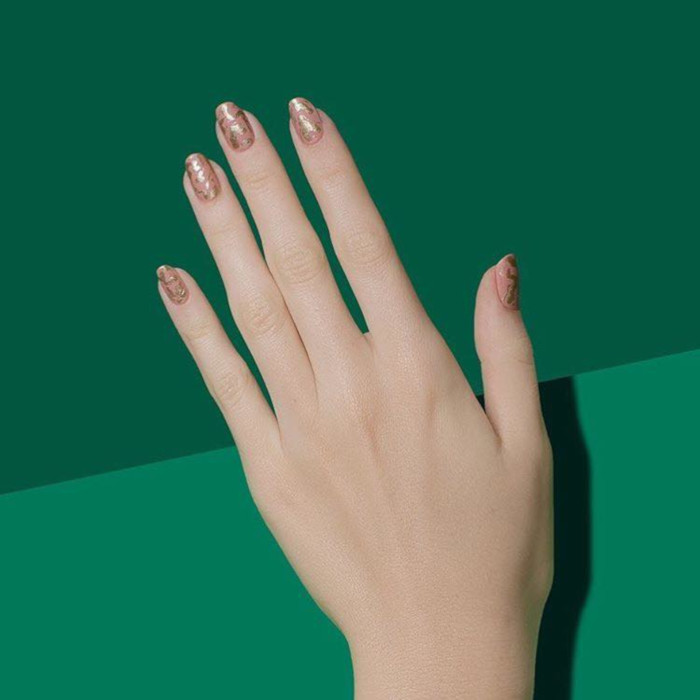 Gold and nude hues blend so beautifully! If you want a dose of glam on your nails don't hesitate to reach for a gold nail polish.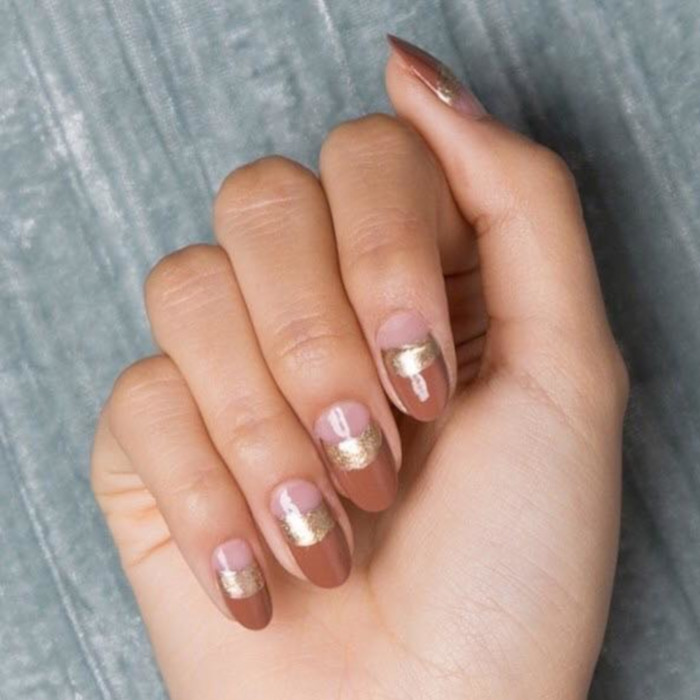 Nude is not just one color! Feel free to experiment with a wide range of nude shades when it comes to your nails.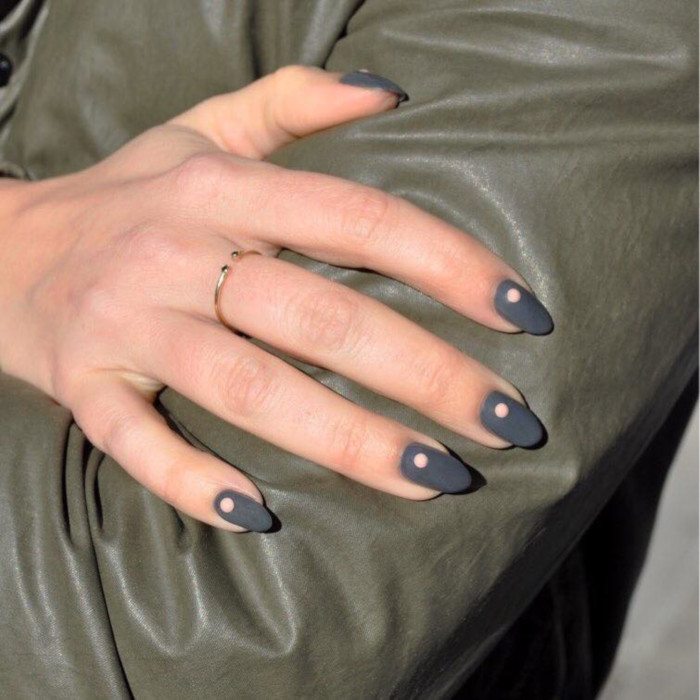 There is something about this nail design! So simple and chic yet so edgy and bold at the same time.
In case you want something a little bit more feminine and dramatic just add tiny pearl beads. You can opt for any color combo.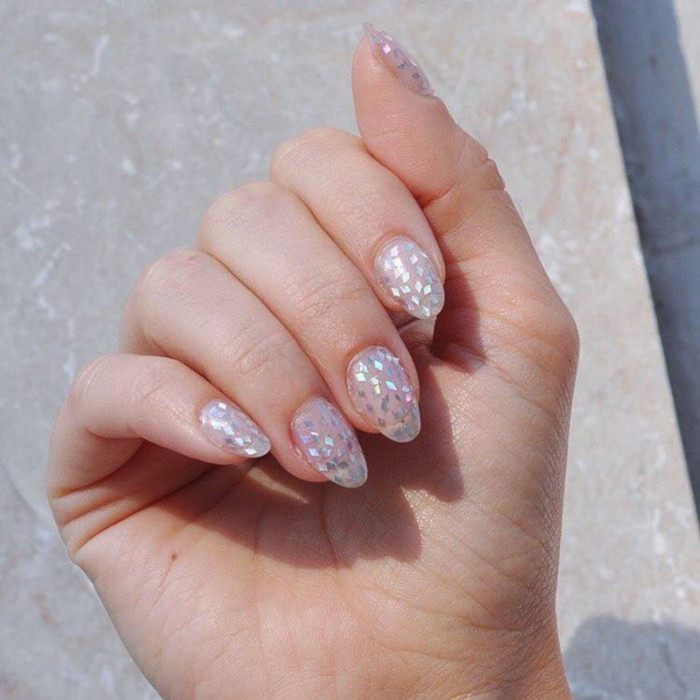 This dreamy nail art is perfect for the gals who love a little sparkle. If you don't want anything crazy, here is how you can sport neutral high-shine nails.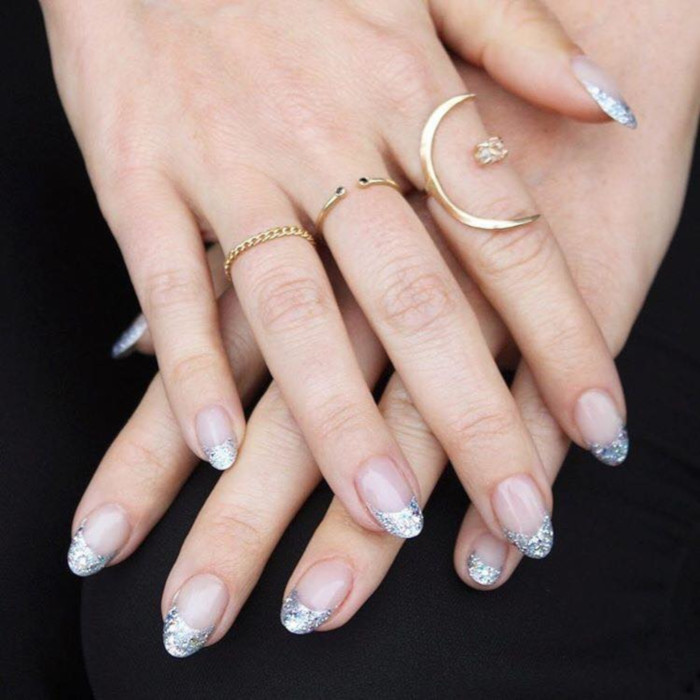 Glitter doesn't always have to look over the top. A French glitter mani in neutral silver color is such a great idea!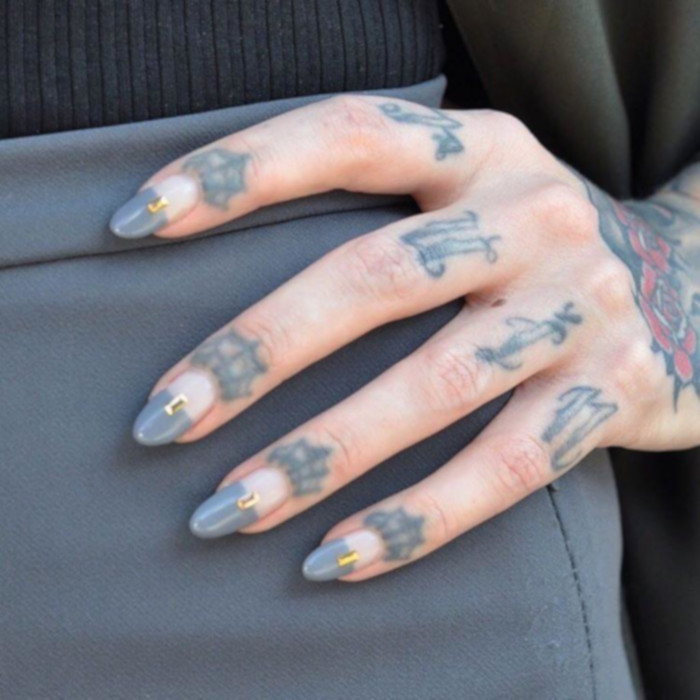 Here is another way to sport the clear trend on your nails. To spice things up add chic nail decorations on top.