There's barely one more month of summer left, so it's time to think of the trendiest nail designs to finish off the season with style. Neon colors are a fierce way to stand out wherever you go, plus they are the ultimate summer hues. Take a look at the nail designs below and start choosing favorites.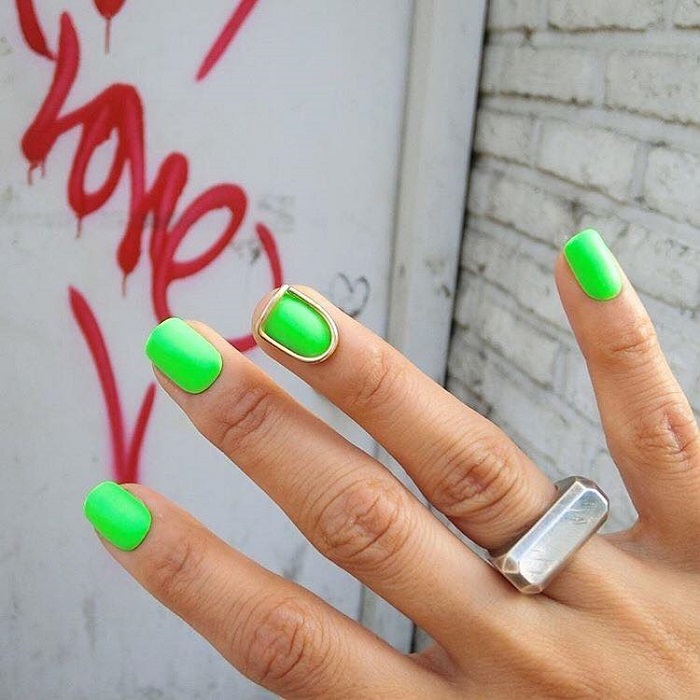 You can opt for a neon mani and still stay classy. This simple nail art is appropriate to flaunt all summer long. It's not too much, it's not too little.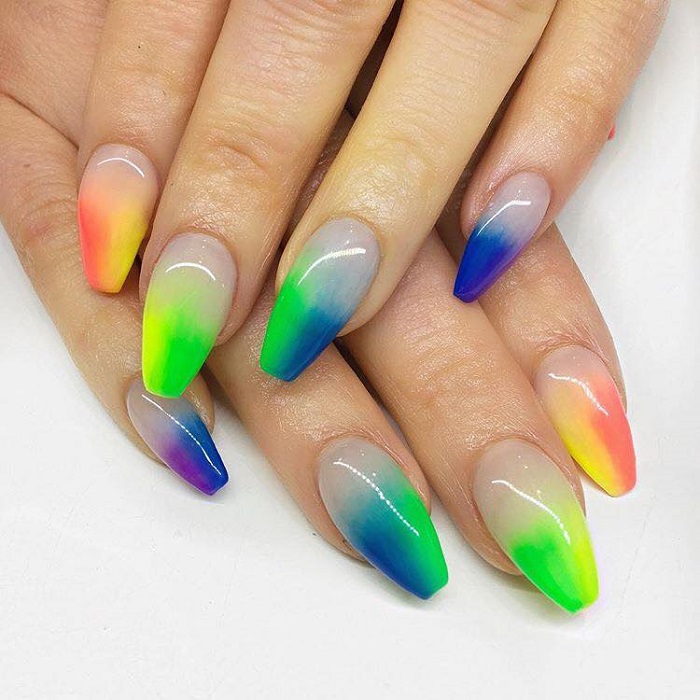 A burst of colors never hurt anybody! This vibrant combo is the ideal way to finish off a summer outfit.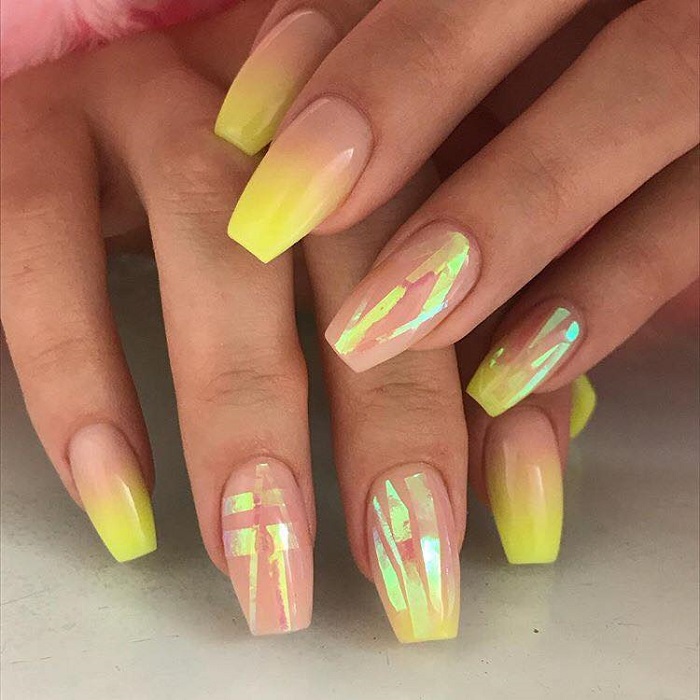 An all-yellow neon nail art will shine as bright as the sun. To make things fiercer, you can add some holographic details.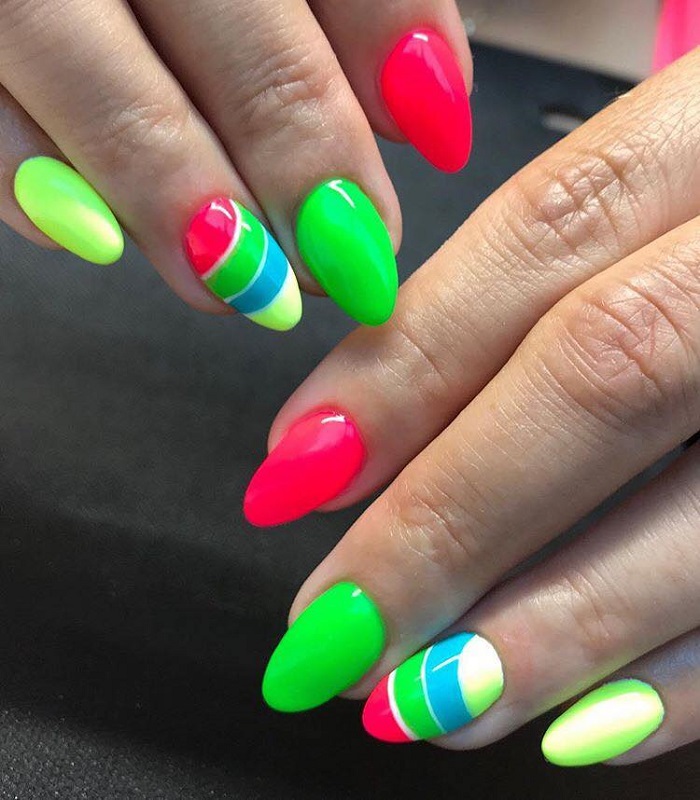 Why choose only one neon shade, when you can do many? For all the ladies who are not afraid to take risks, this is a very cute, colorful version of summer's trendiest mani.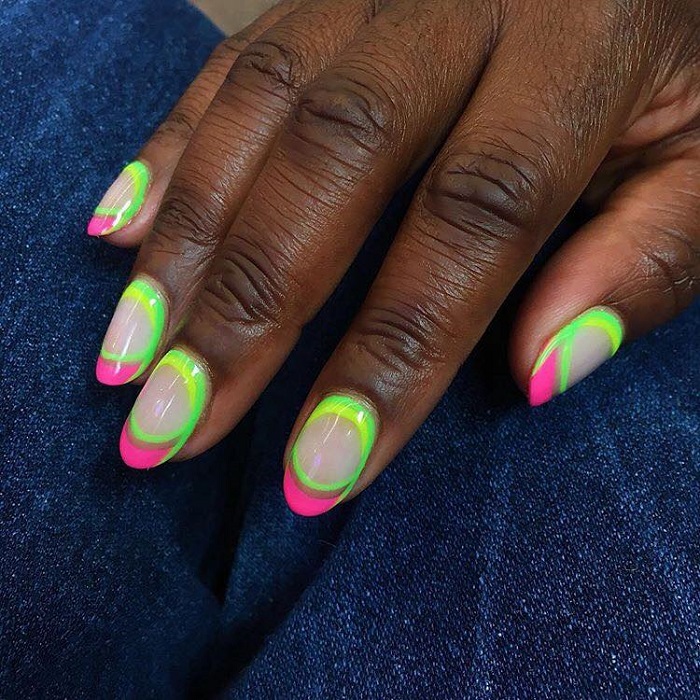 Get creative with lines and an upgraded French nail art by including the very fierce neon colors in several different shades.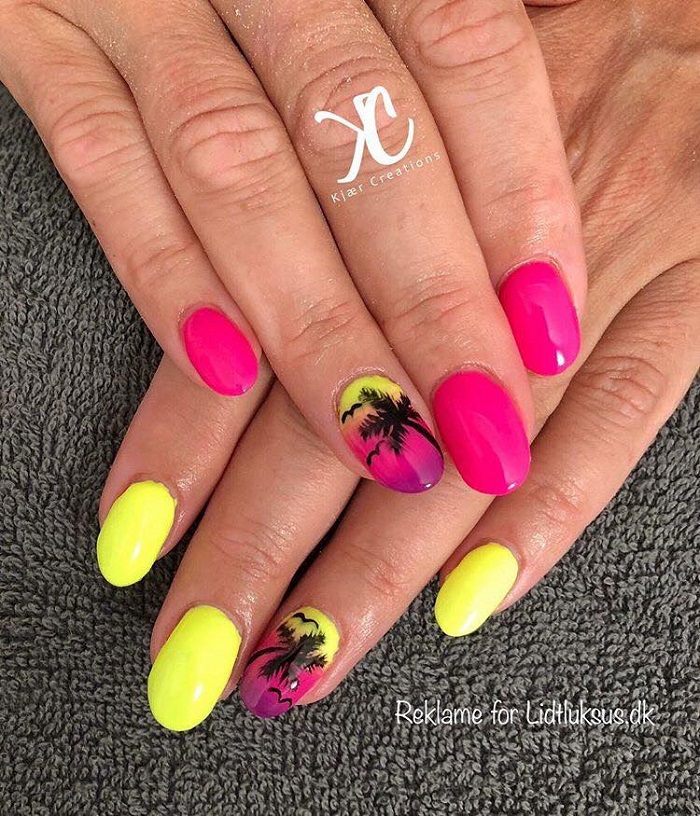 Palm prints and statement colors are the most awesome combination for a trendy nail design this summer.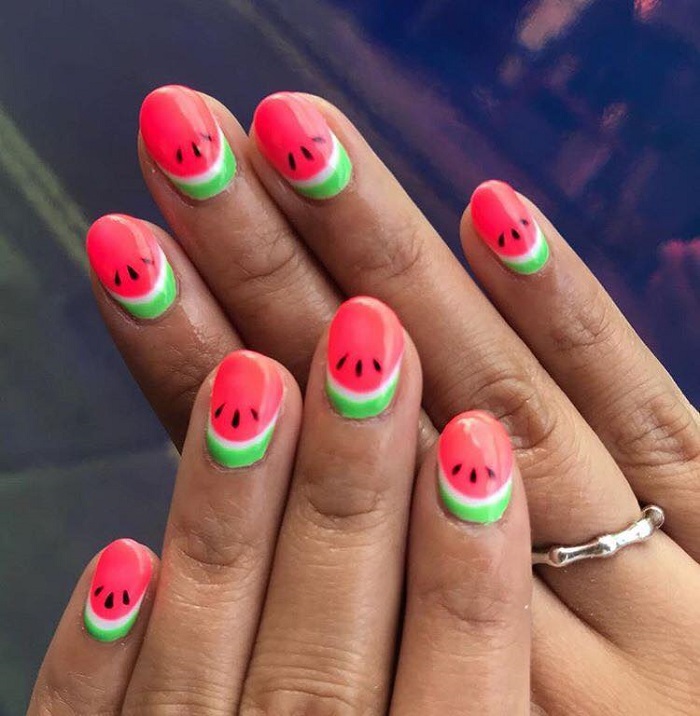 If you want to take the fruit nail art trend to a whole new level, you can do that with a range of neon hues.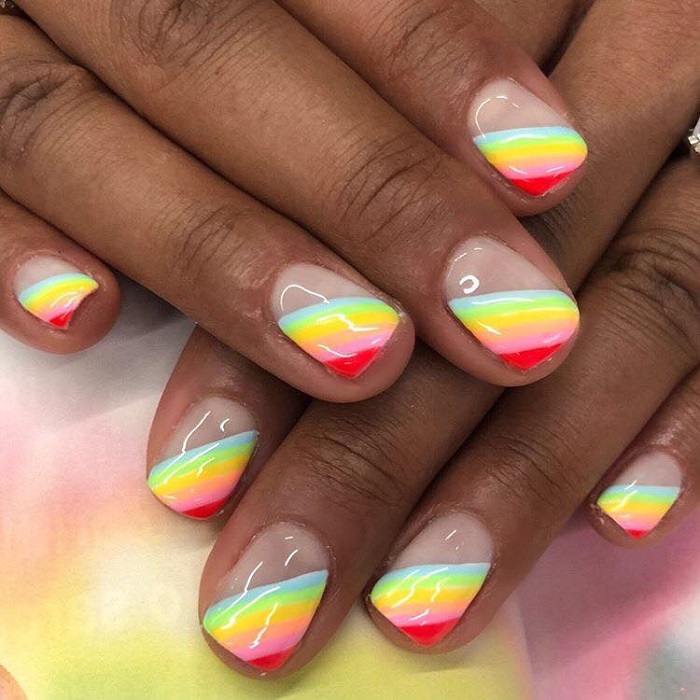 Rainbow nails are another huge thing at the moment. Things become instantly better when you opt for bright and eye-catching tones.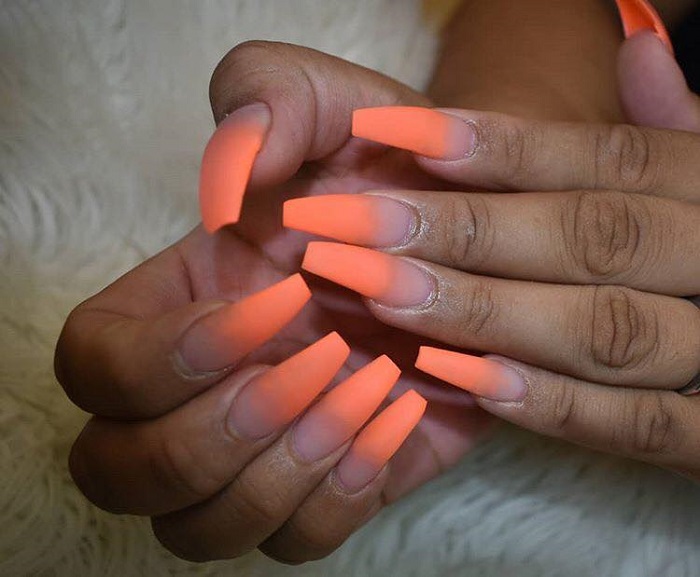 A matte ombre neon manicure is one of the best ways to stand out in August. You only have one more month of summer left, so make sure to use it well and add some vibrant hues to your nails.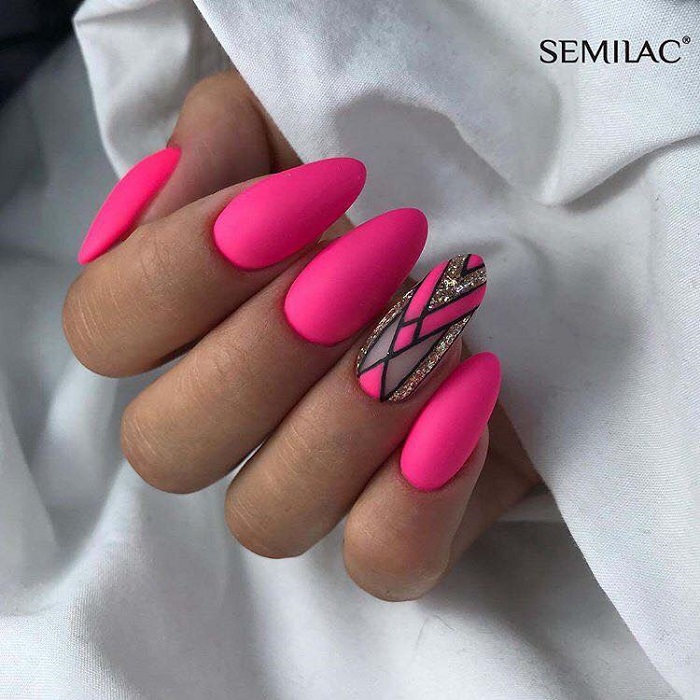 This simple matte nail art will bring so much freshness to your life. If you are a fan of girly shades such as this pink one, go ahead and try it.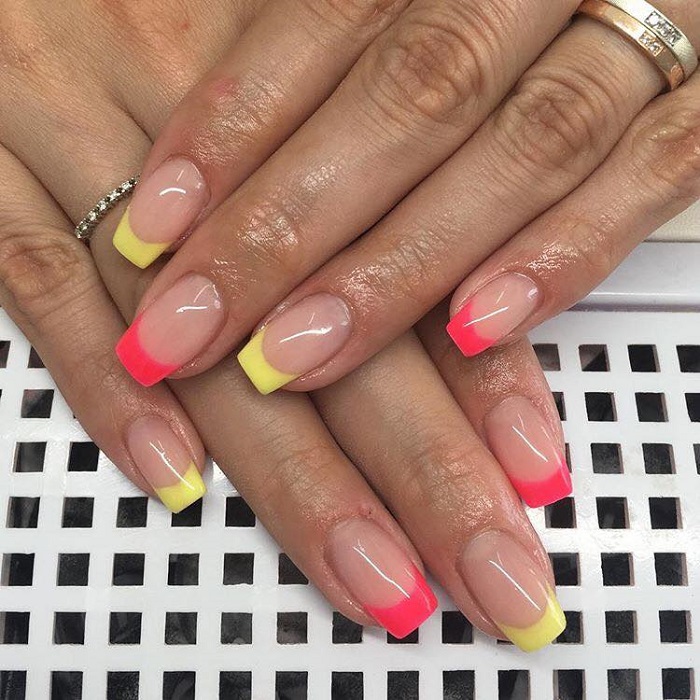 Your classy French manicure can now take a bold turn thanks to the vibrant neon tones.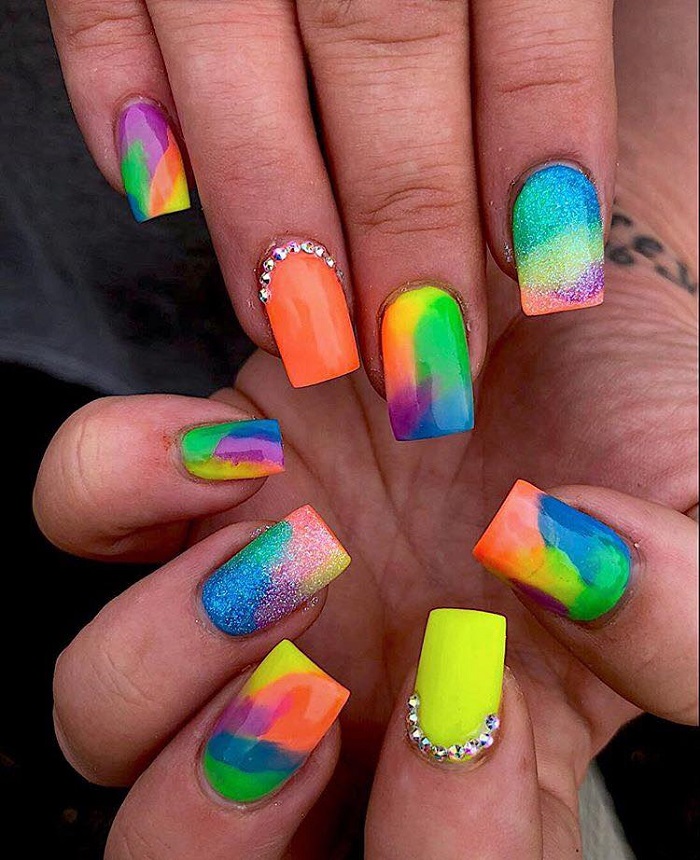 Having a neon mani doesn't mean that you can't include glitter or crystals. You can do all of that, and still look trendy.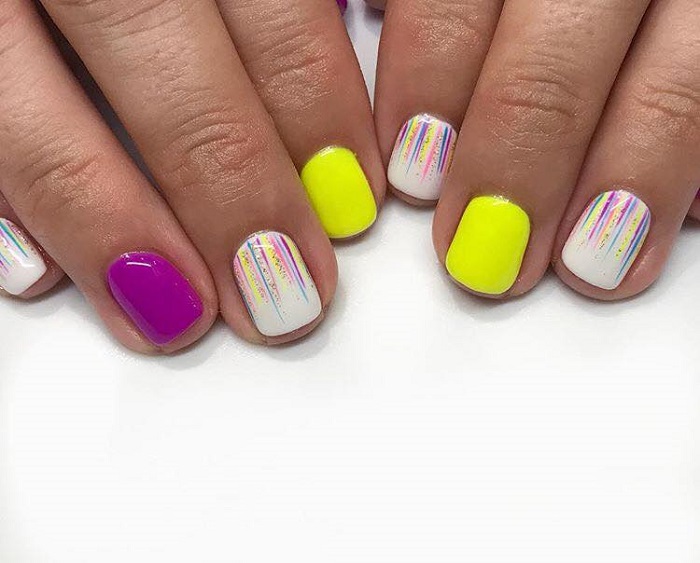 Add some graphic vibes by including simple, subtle patterns such as the ones above.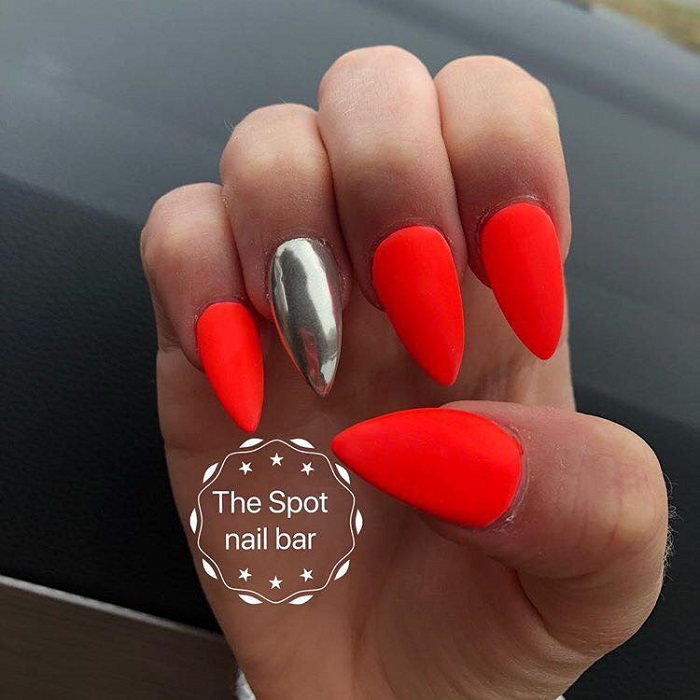 What better way to show your love for color than by rocking such a fierce nail design?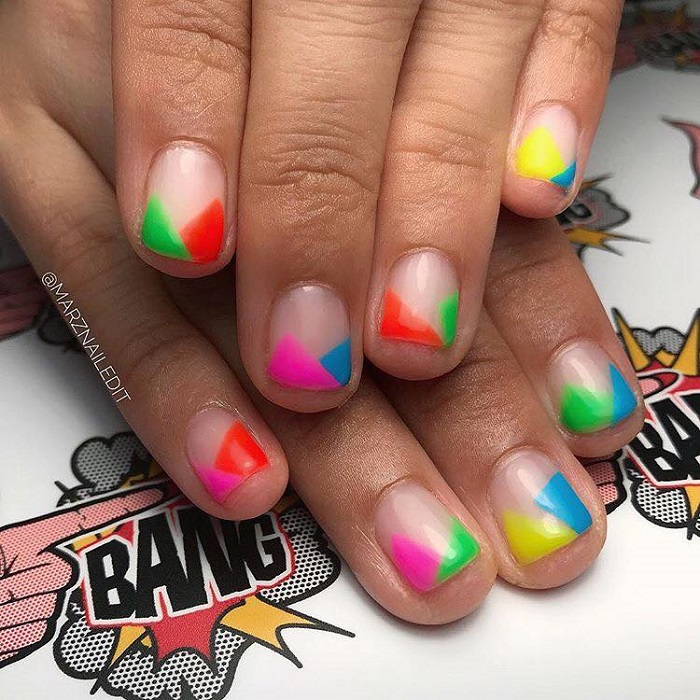 Geometric designs, negative nail art plus neon shades. All three trends into one.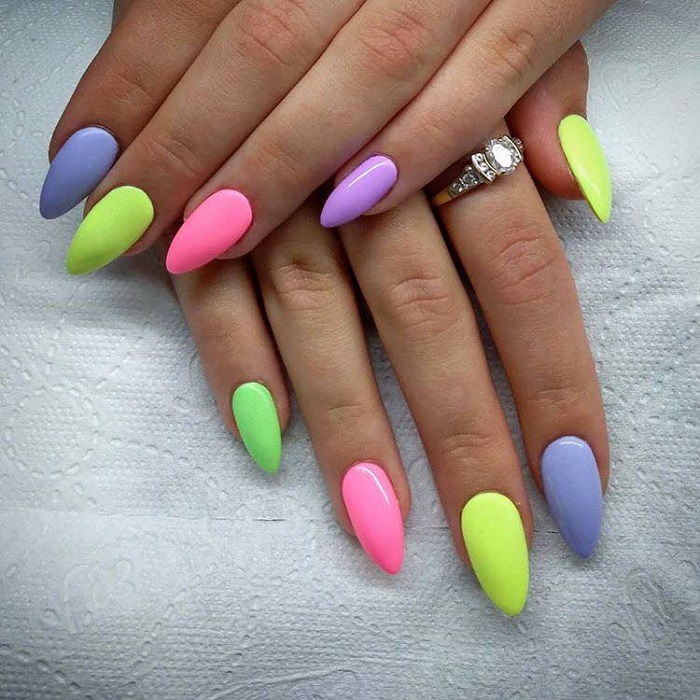 A lot of ladies can't decide which color they want, so we dedicate this nail design to the indecisive. Just rock all of them and don't think twice!