If you are crazy over fun nail designs, the latest one will have you make an appointment right away. The negative space nail art is all over Instagram, so now it's your turn to try it.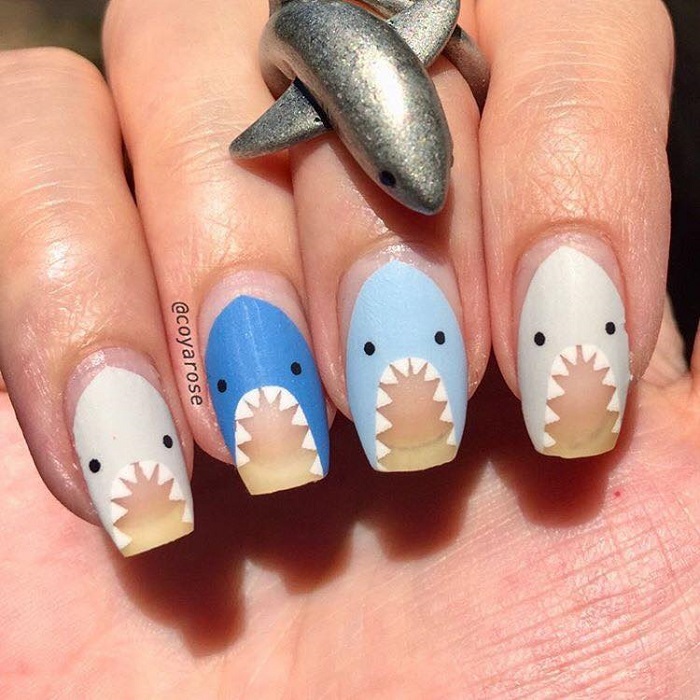 This shark-inspired nail art is so next level. Use the remaining days of summer to decorate your nails with such a cool design.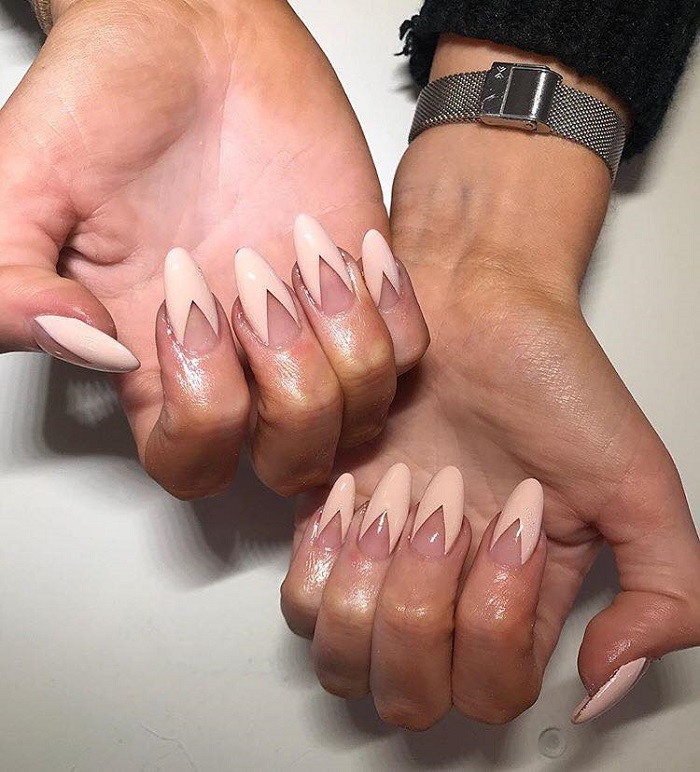 If you are all about nude nails, you can upgrade the classic version with negative spaces. It looks so on trend and minimalistic at the same time.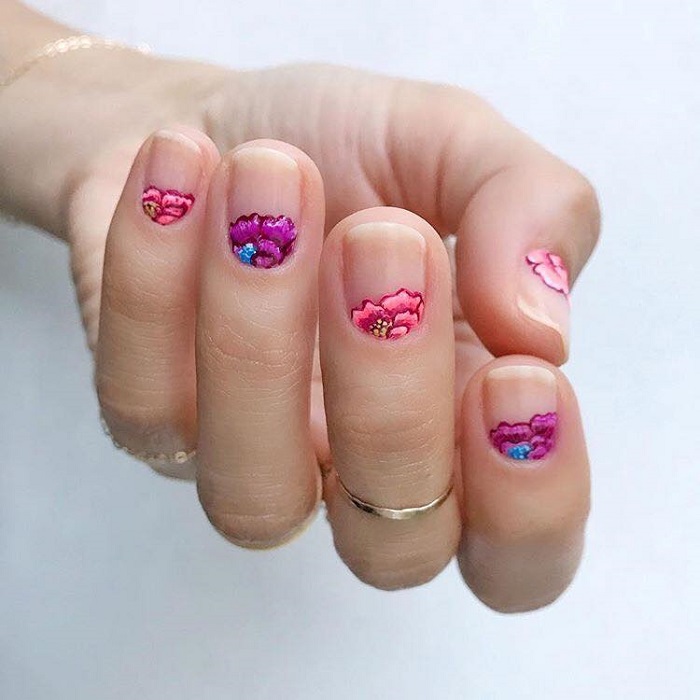 By adding tiny flowers to a completely clear manicure, you're scoring hard on the negative space nail trend.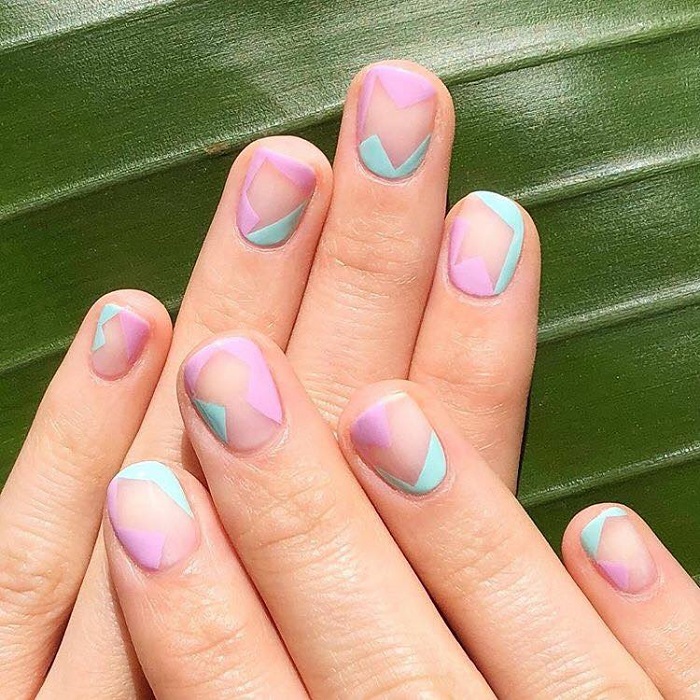 Pastel shades are still our favorite. They are the perfect refreshment during hot summer days. Next time you schedule a nail appointment, try copying the design above if you love pastels like we do.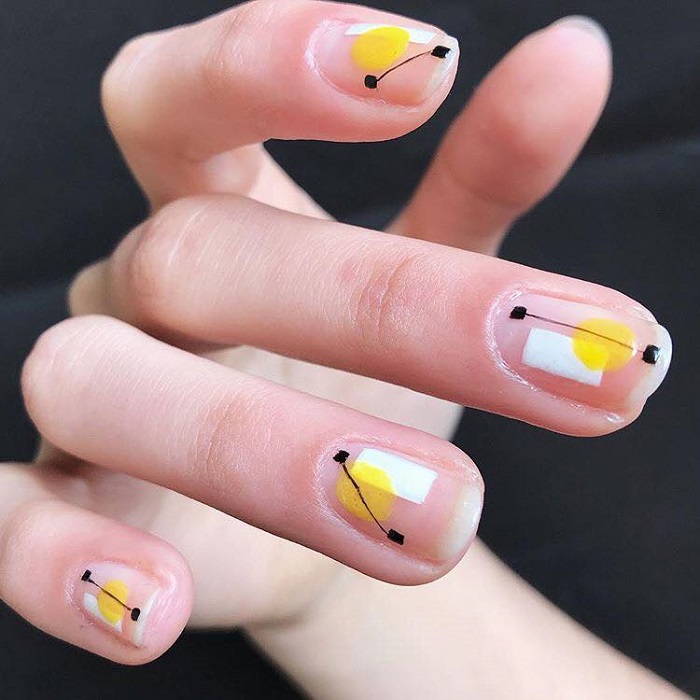 Geometric nails are so on trend now, that you have to give them a try. When you pair these shapes with negative spaces, you're getting the perfect mani.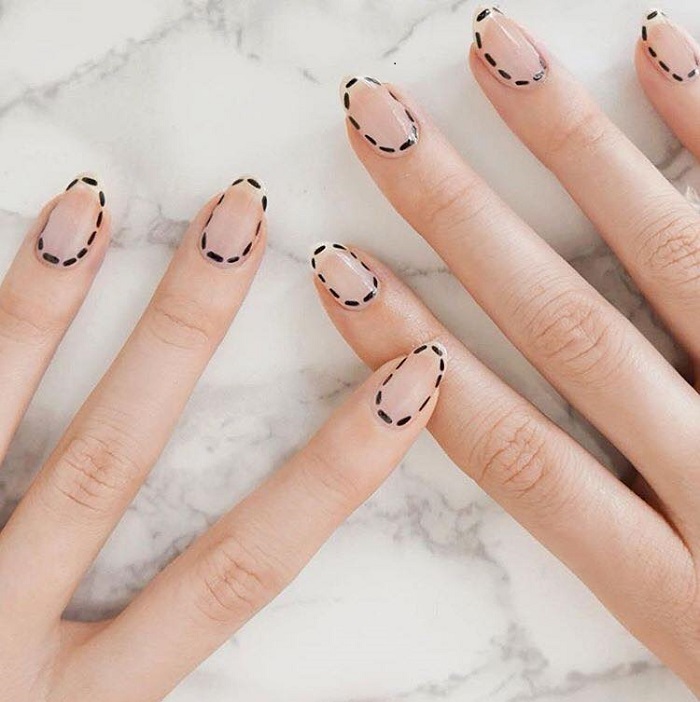 Minimalist manicures such as this one are ideal for ladies who are not big on color.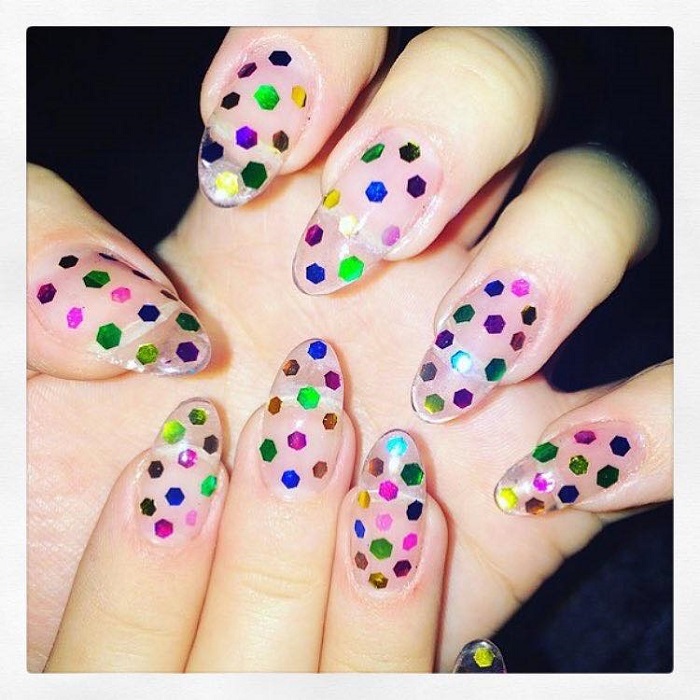 If you are all about sparkly, multicolored nail art, this playful design is the ideal one. It has that cool vibe that everyone will love.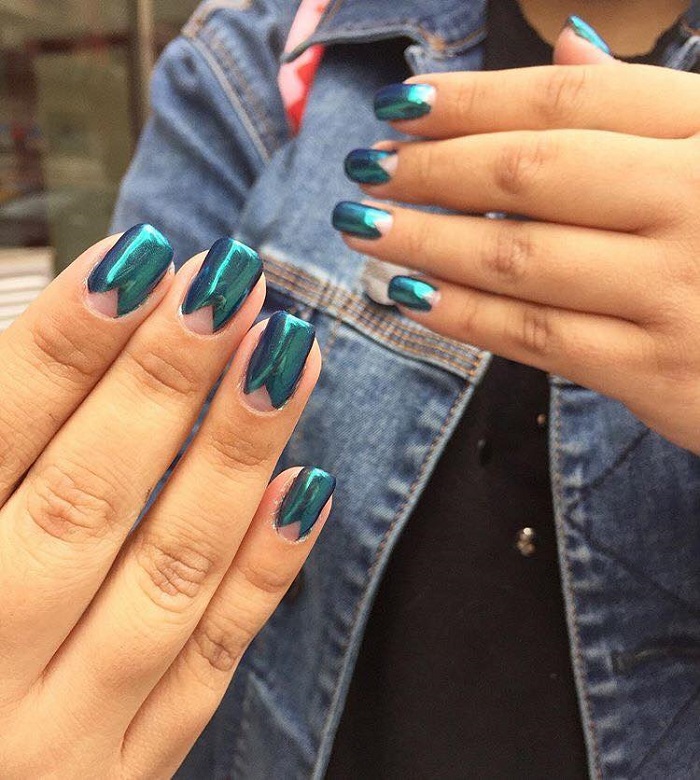 Another upgrade of the negative space nail art is adding chrome colors. This will bring a vibrant vibe to your mani, without looking outdated.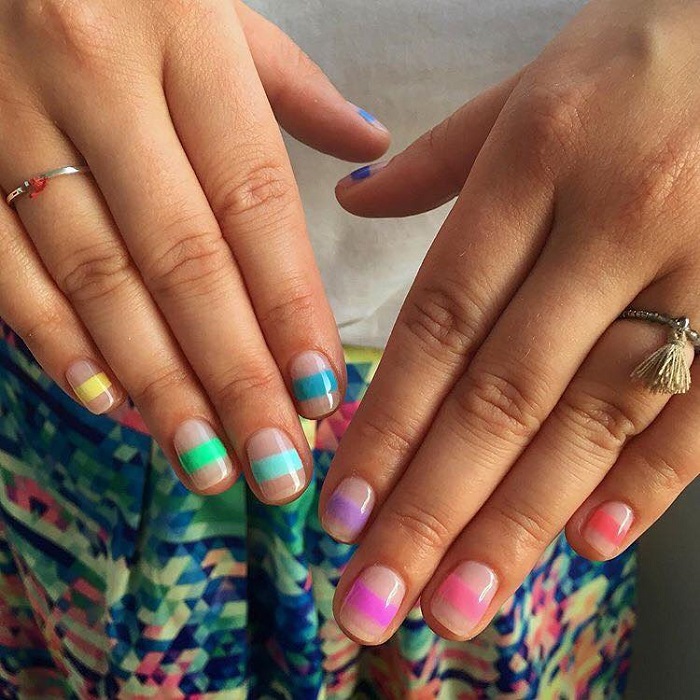 By adding colorful lines to your nail design you will score a super-cool manicure. If you are all about standing out in the crowd, you have to try this one out.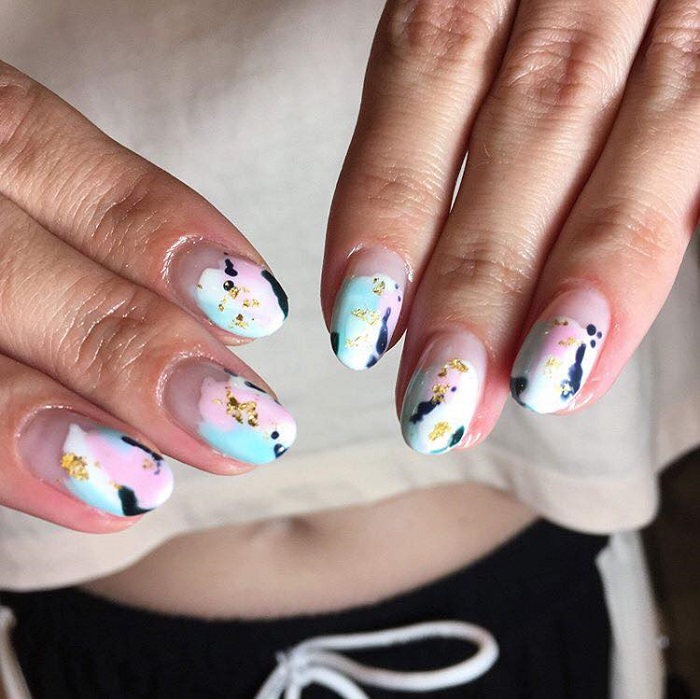 Mix and match several colors, and add some sparkle. This cool negative space nail design is ready as simple as that.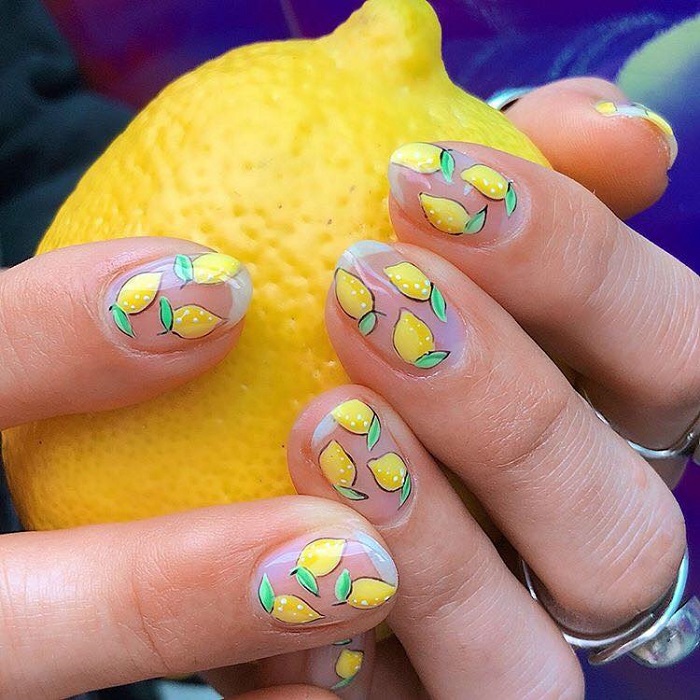 Summer is all about cute fruity nail art, that goes perfectly with your vibrant looks. You can opt for lemons, strawberries, watermelon, pineapples, or whichever fruit you like.
A matte manicure can be done in so many ways, but this one is definitely on a next level. Colorful, impactful and fun!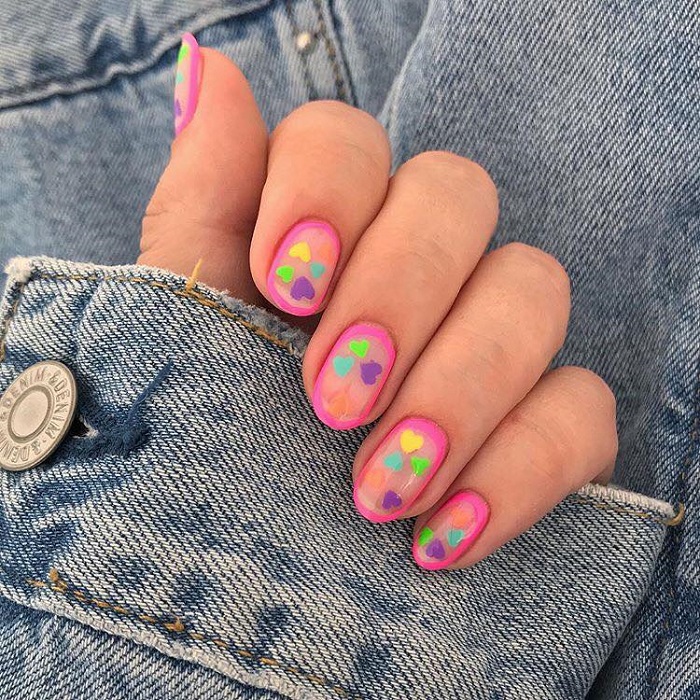 By adding tiny hearts to a clear nail base, you are officially scoring the prettiest mani out there. If you have enough time and patience, outline the nail in some fierce color such as the pink shade above.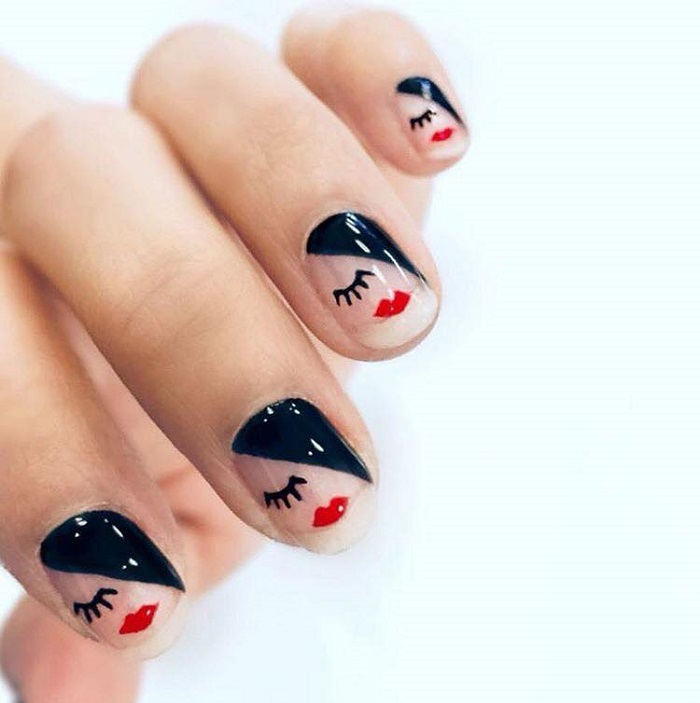 This is one of the cutest designs on the list. It's chic and simple, so you can also do it at home. You won't need to spend any money at the nail salon.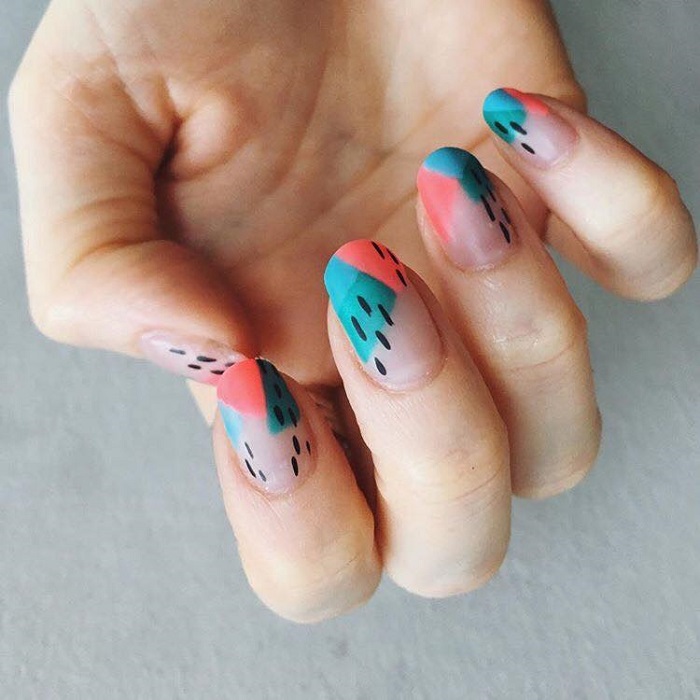 Mattes can be so much fun if you know the right ways to pull them off. Thanks to the trending negative space nail design, you can get creative and work any look that you like.