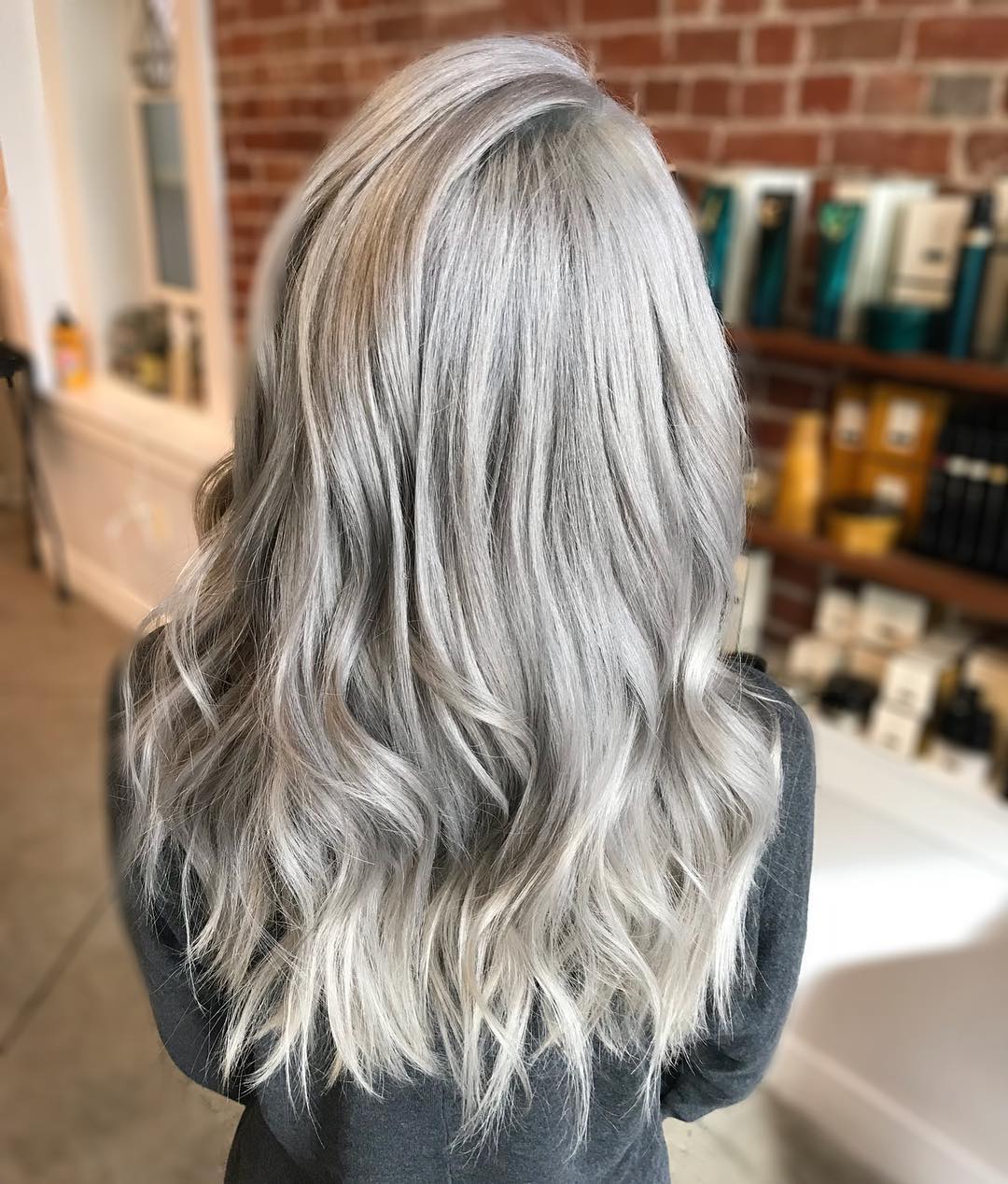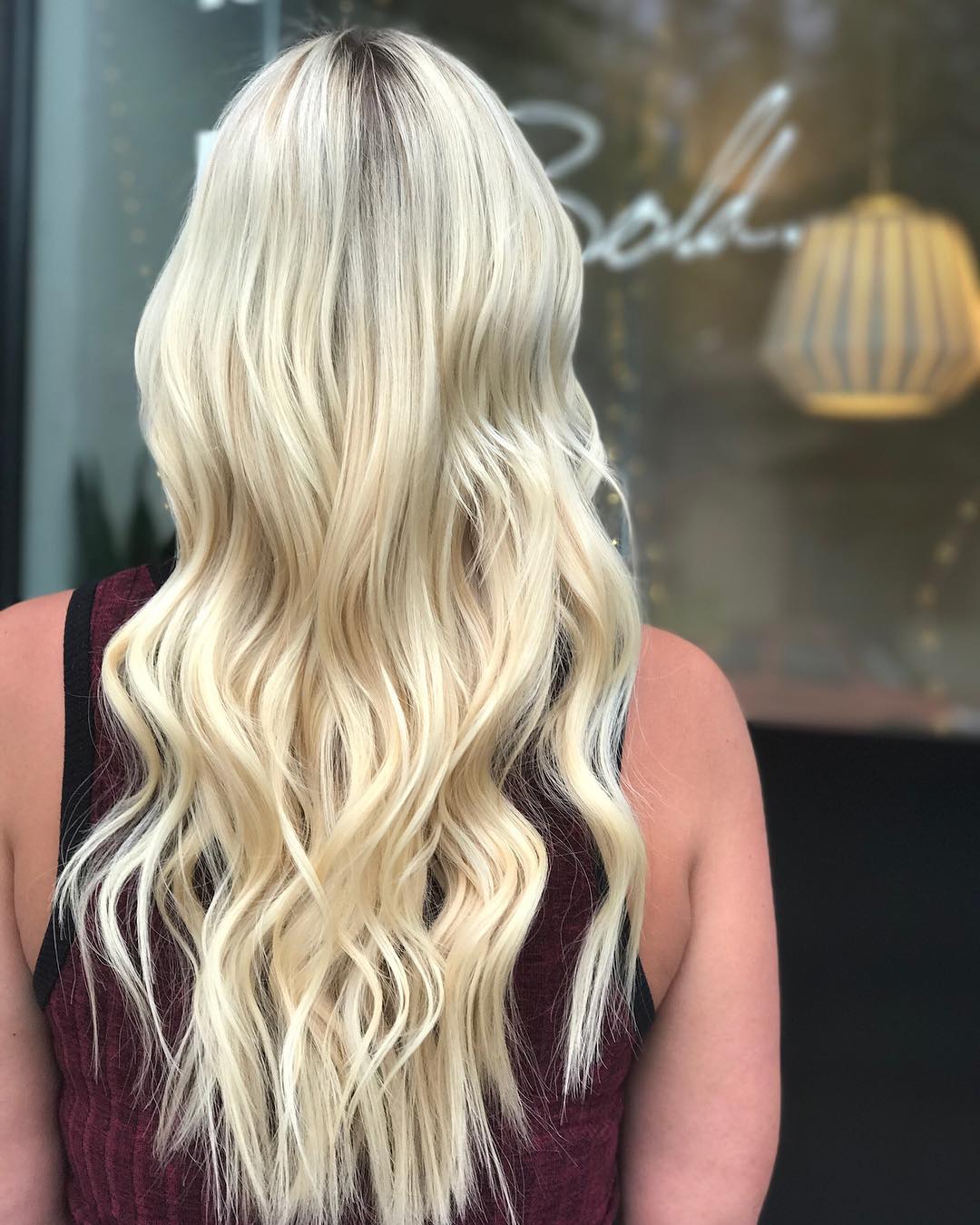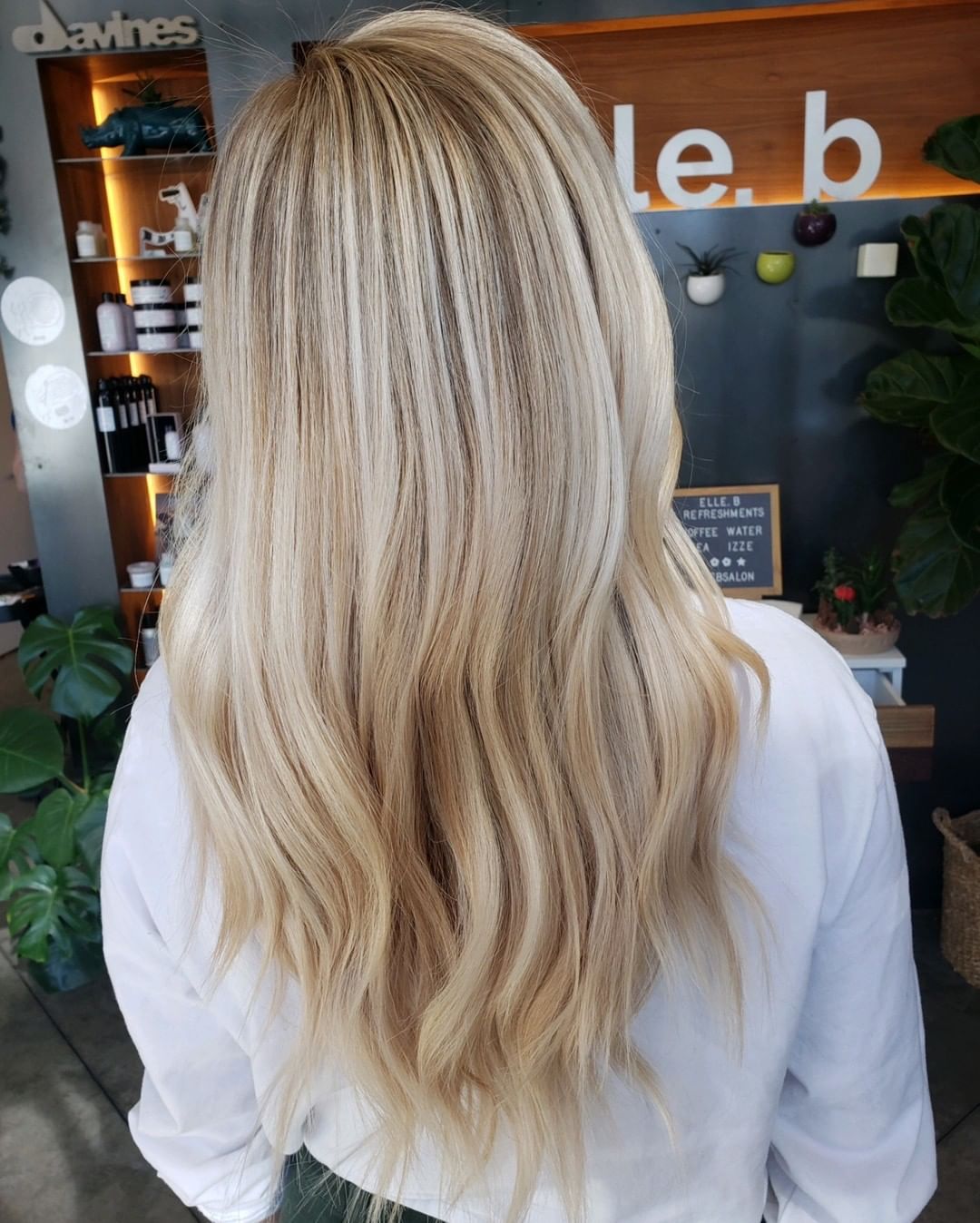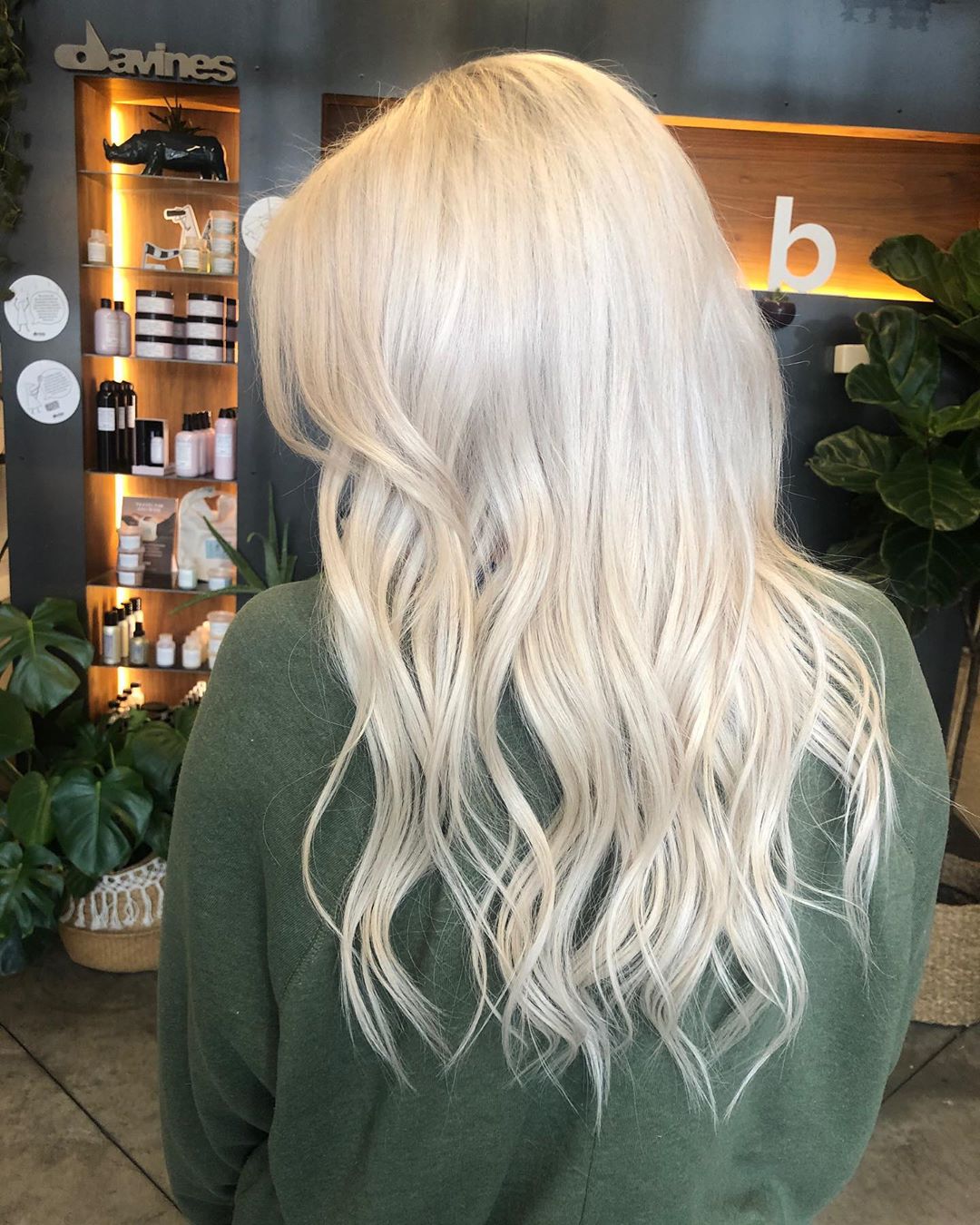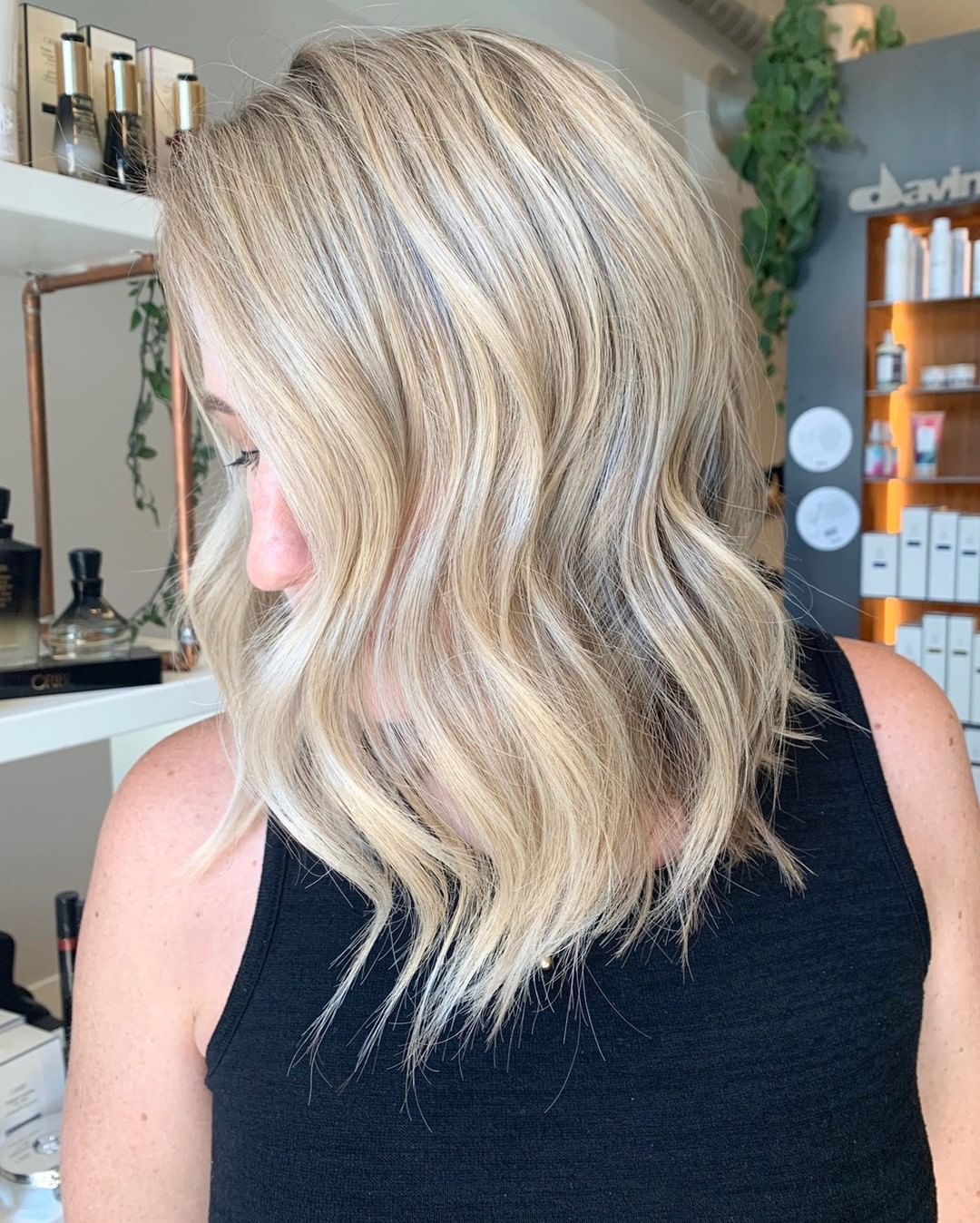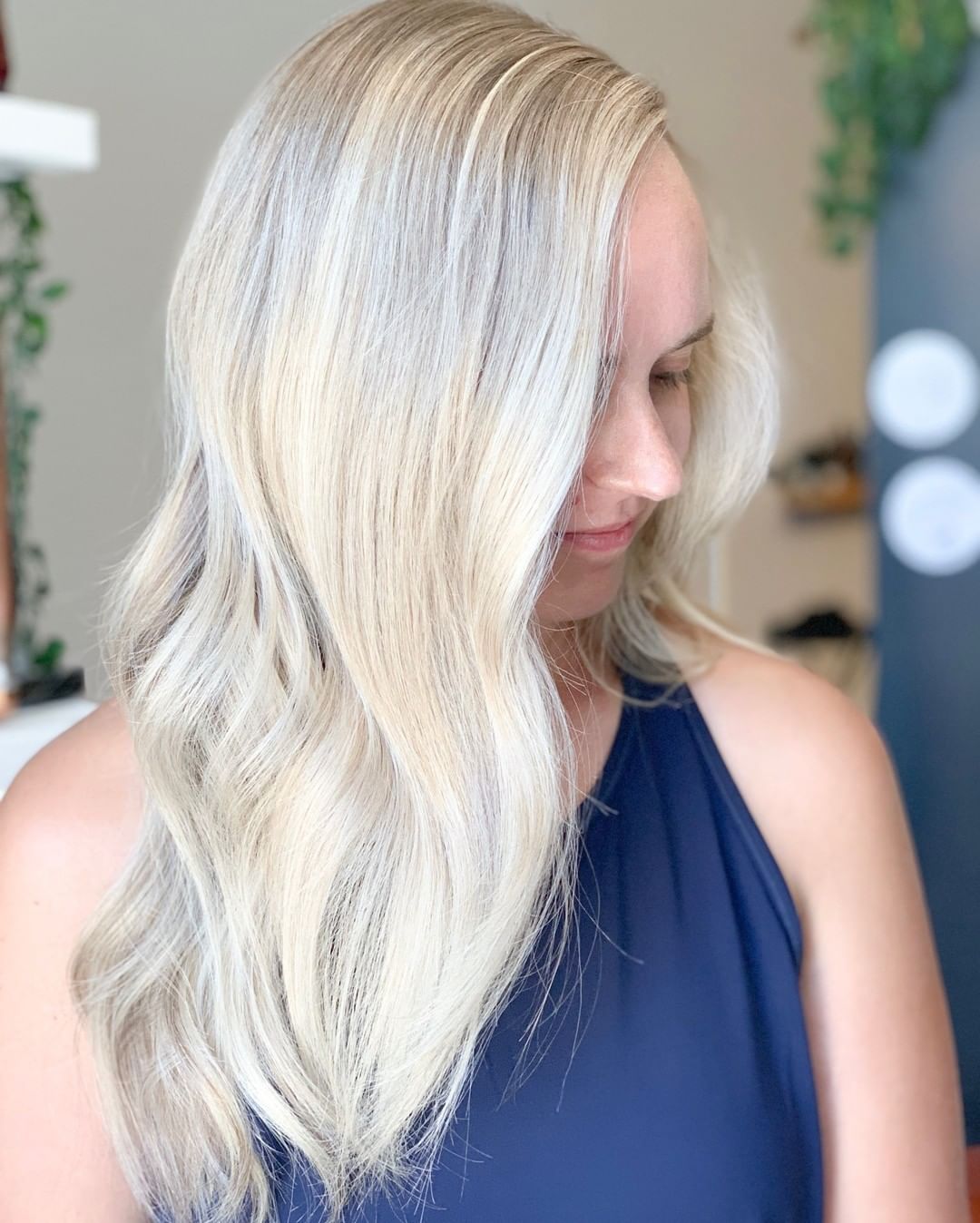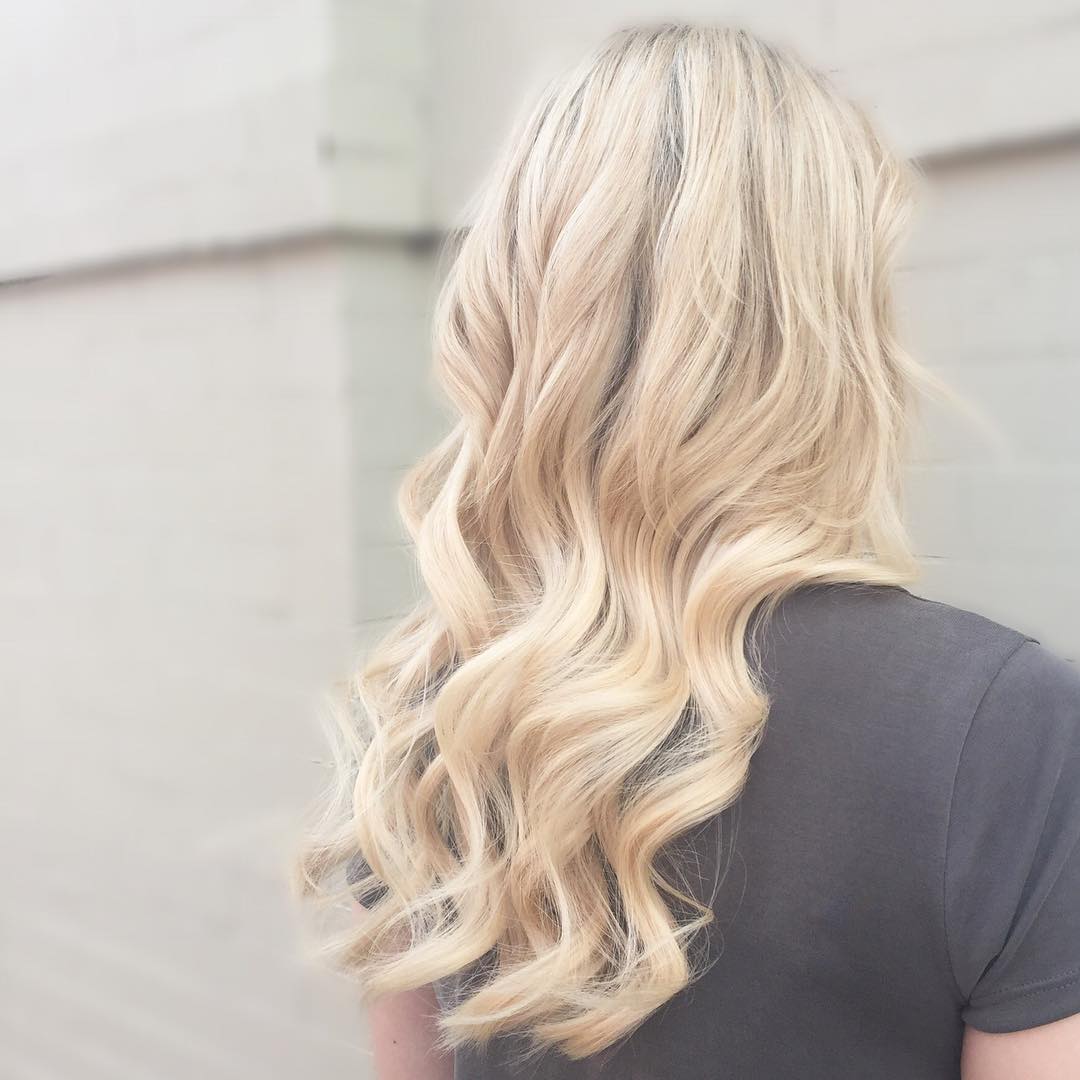 Blonde is a much more versatile color than you might expect. Not every blonde is a yellow platinum blonde. In fact, even within the family of light blonde colors, there are countless different shades that are flattering for a wide range of skin tones.
Whether you're already a blonde who wants to go slightly lighter or you want to go blonde for the first time, check out these light blonde hairstyles in this post for inspiration. Keep in mind that it might not be possible to reach the color of these light blonde hairstyles with just one session if you have naturally dark brown or black hair or if your hair is already colored or processed. Always consult with a licensed professional at a salon before going lighter with your hair.
If you've got blonde ambition, this post is for you. Keep reading to discover the trendiest light blonde hairstyles for medium-length and long hairstyles and every hair type.
1. Long Curly Golden Beige Blonde Hair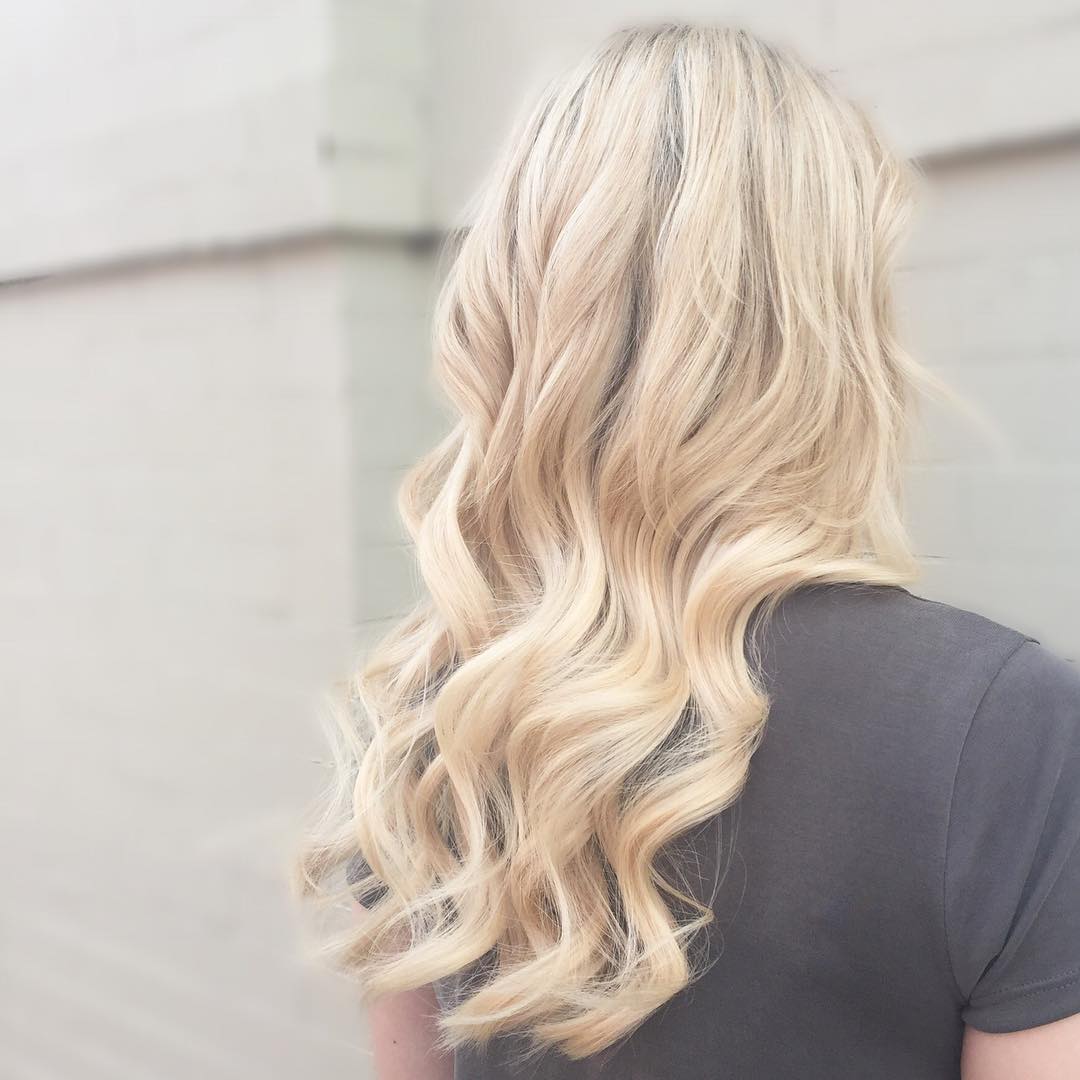 It can be tough to find a warm-toned light blonde hair color that isn't bottle-blonde yellow platinum but still complements warmer skin tones. Golden beige is a light blonde hair color that has a natural warm tone. It's perfect for women with light to medium skin tones with warm undertones.
The curly style of this long golden beige blonde haircut gives this cut dimension and a fun, flirty finishing touch. This light blonde look is bright, lighthearted, and looks more natural than most true platinum styles.
2. Long Wavy Cool Blonde Hair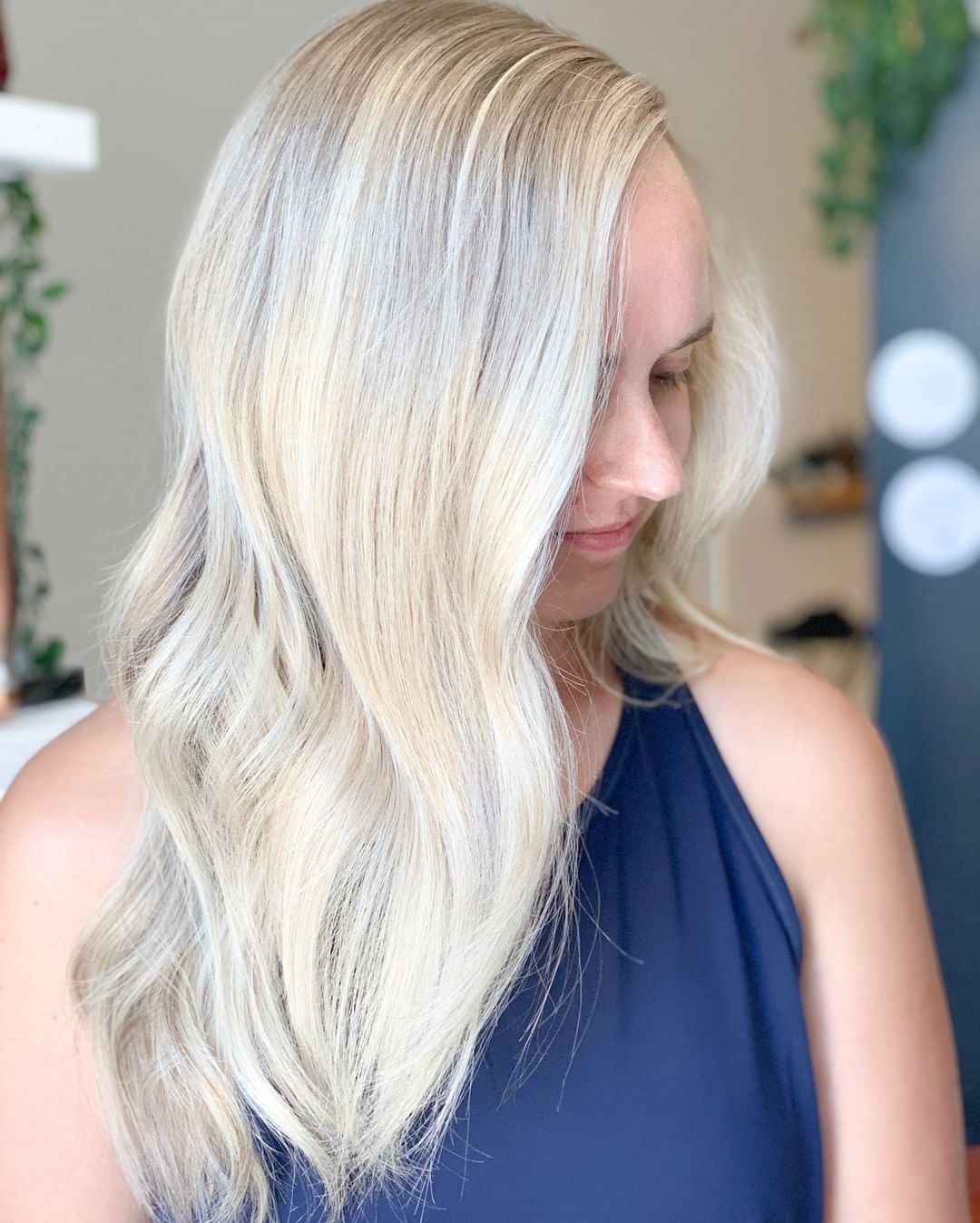 It's all about cool blondes in the current world of women's fashion and hair. Cool blonde shades like the one you see above are ultra-trendy right now. If you have skin with naturally cool undertones, why not try out this shade of cool light blonde for yourself?
This multi-dimensional cool light blonde look features multiple shades, some of which are slightly darker than others. This technique enhances the brightness of the cool blonde shades in this look and helps these bright layers stand out more against slightly darker, more neutral tones. It also helps give this look a more natural finish.
3. Medium-Length Dirty Blonde Hair with Highlights
Dirty blonde hair is almost universally flattering. It features warm, cool, and neutral tones and is ideal for women with light to medium skin with any undertones.
One of the best things about dirty blonde hair is how natural it looks. It's a light blonde shade that is sure to brighten up your look, but it is designed to make you look like a natural blonde rather than a bottle blonde fresh from the salon.
4. Curly Long Platinum Blonde Hair for Thin Hair Types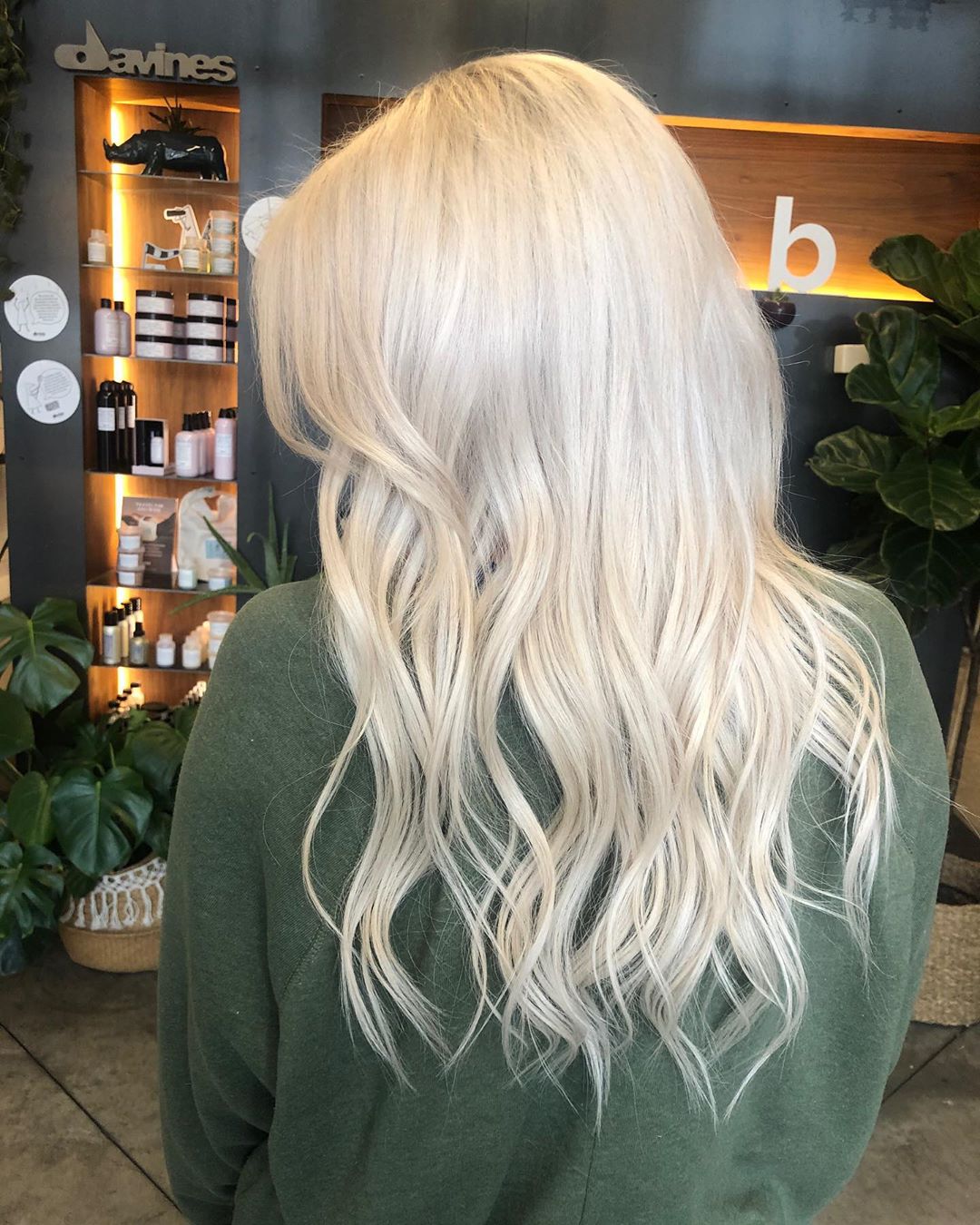 It can be tough to pull off long, light blonde hair if your hair is thin or fine. Thin and fine hair types tend to look stringy and flat when paired with long, light blonde styles.
However, this curly long platinum blonde haircut is designed specifically for women with thinner hair types and demonstrates how you can pull off a long, light blonde look with gorgeous results even if you have thin or fine hair.
5. Long Wavy Strawberry Blonde Hair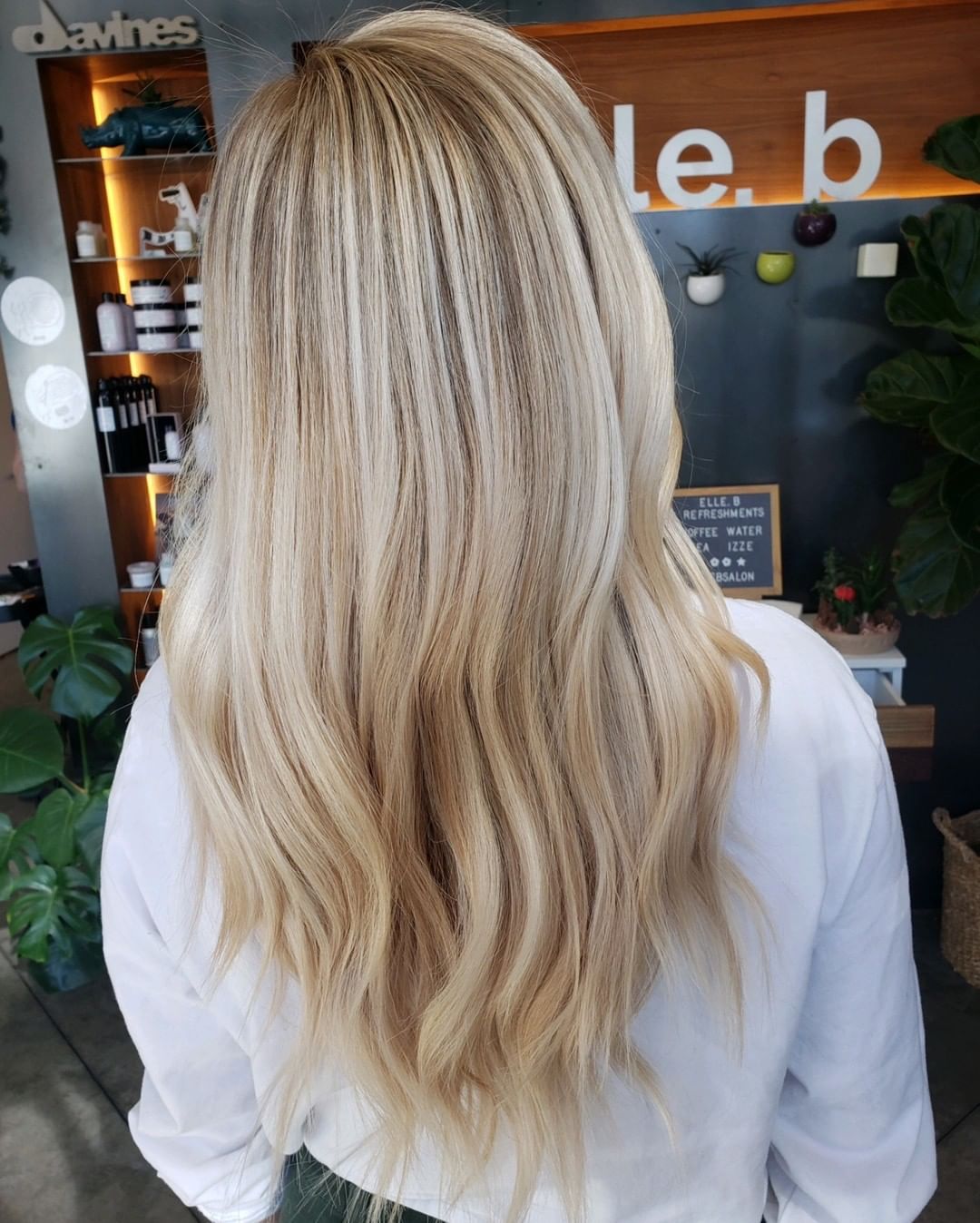 There are few styles more gorgeous than this light strawberry blonde look. This look blends together multiple shades of blonde and light red with a warm, bright finish. It is a gorgeous light strawberry blonde look that is the perfect blend of blonde and red and somehow manages to look completely natural.
The subtle wavy style of this look helps show off the multi-dimensionality of this hair color and adds an extra bright and bouncy finish to this attention-grabbing strawberry blonde hairstyle.
6. Long Pearl Ice Blonde Hair with Shadow Root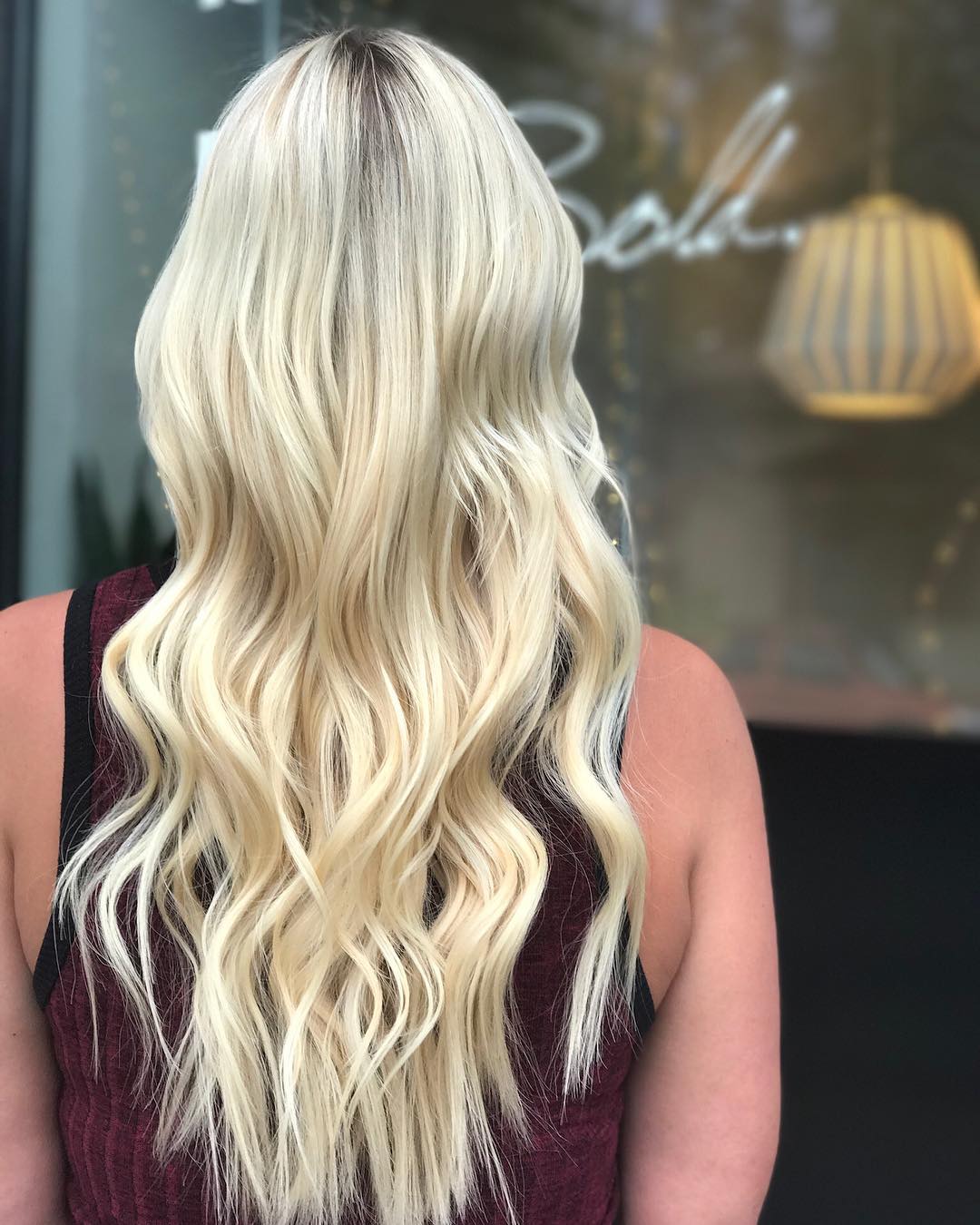 Pearl ice blonde like the color you see in the picture above is an ultra-glamorous, trendy, high-shine color. It makes your hair shine and sparkle like gemstones in the light, and it's guaranteed to give your look a bright, lighthearted finish.
The only downside of pearl ice blonde hair is that this high-shine, ultra-light blonde shade tends to be very high-maintenance. It requires frequent root touchups, especially if your hair grows rather quickly. This long pearl ice blonde look, however, features a darker brunette shadow root that gives this style a more natural-looking finish and stretches the amount of time you can wait between salon appointments.
Keep the shine in your hair for longer by avoiding washing it too frequently and using an in-shower gloss product at home to help enhance and maintain your hair's shiny finish over time.
7. Long Wavy Ash Blonde Hair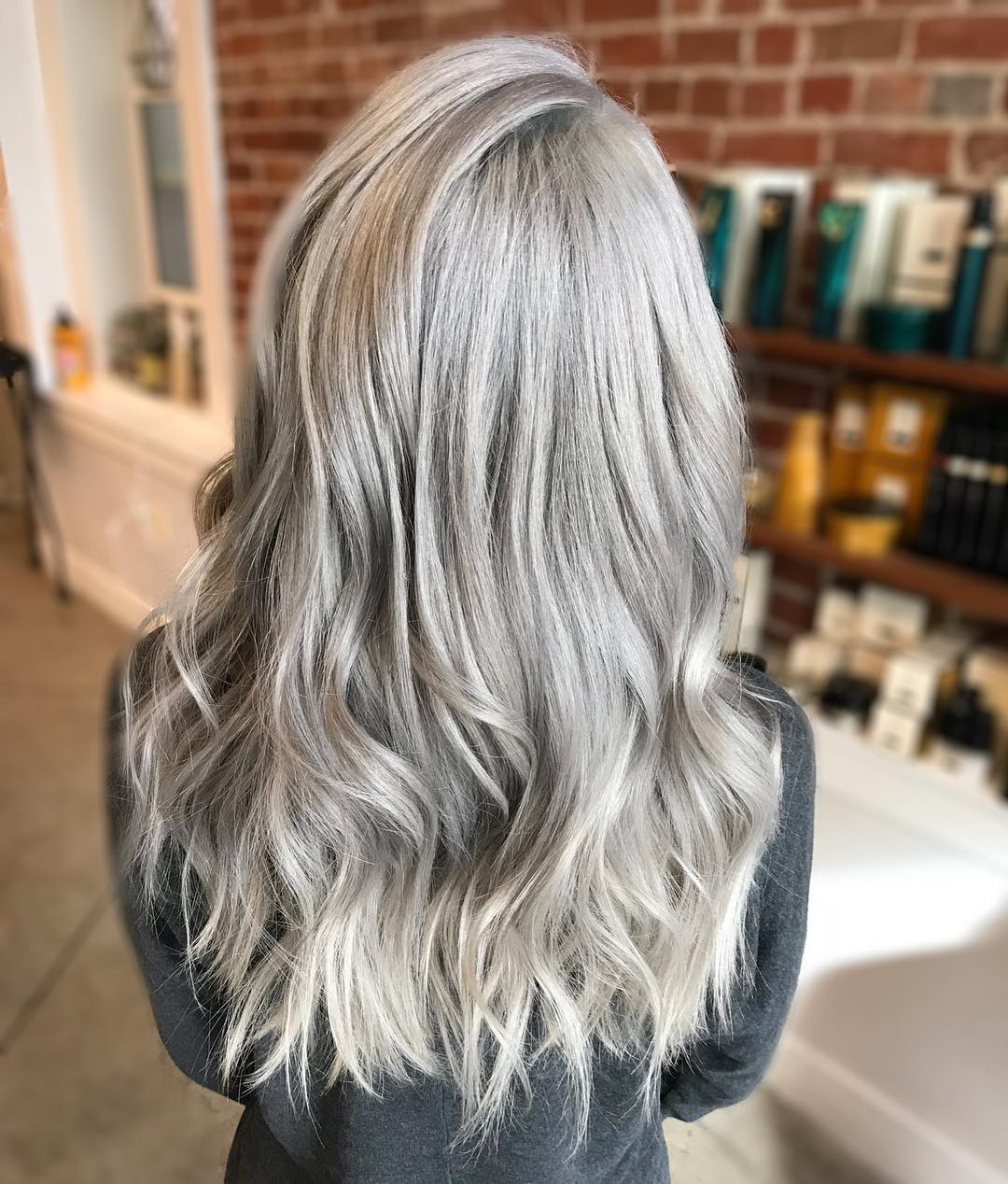 Ash blonde is the top trendiest hair color of the season for women. This cool-toned gray-blonde color shines like silver, but isn't quite gray. It's still a light blonde shade, but it is more manageable and lower-maintenance than many other light blonde shades.
This long wavy ash blonde hairstyle embodies the simplistic glamour that ash blonde hair can add to your look. Ash blonde is especially flattering for women with light to medium skin tones with cool undertones. It enhances your facial features and even helps even out your skin tone for a bright, gorgeous cool-toned finish.