The season for fresh peppy blooms and pastel shades. Crank up your style statement this season with trendy  toe nail designs. With the help of glitter, bold hues and mixing and matching various patterns such as polka dots and stripes, amp up your season toenail art. From beach designs to soft floral shades, get a whole lot of toenail design ideas here to try out this  season. Check out innovative and fresh  nail design ideas in the gallery.
Easy Summer Toe Nail Designs that are Unique
'Neon Polka' Dots Extravaganza: Bring freshness to your toenails with eye-catching pedicure nail art with polka dots. Make use of peppy colors such as bright yellow, pink, orange and green.
Dainty Dazzling Daisies: Make your toenails pop with white daisy design on a nude background. The gold studs on the white daisies create a magical effect.
Nude Ombre Magic: Gold details on the nude ombre nails give a mesmerizing effect to the nails. If you do not have the golden nail jewelry, you can choose rhinestones instead.
Trendy Nail Art Designs Worth Trying Out
Pink and Orange Riot: Draw attention to your toenails with orange and pink colors. Add the extra sizzle to your toenails with glitter and rhinestones.
Cutesy Pastel Magic: Give an edge to your toenails with lovely pastel hues of blue, pink and green. Complete the toenail art with accessories such as studs, rhinestones, and beads.
Purple and Pink Fusion: Team beautiful purple with hot pink to add panache to your nails. The nail art design would echo the summer vibe perfectly.
Beach Palm Fantasy: Flaunt pretty beach designs on your toenails. The designs could be on some of the toenails while the other nails could flaunt a neutral white.
Explore many fashionable summer toenail designs in the roundup we've done for you. Select one according to your persona, taste, and preference. Check out incredible toenail design ideas here.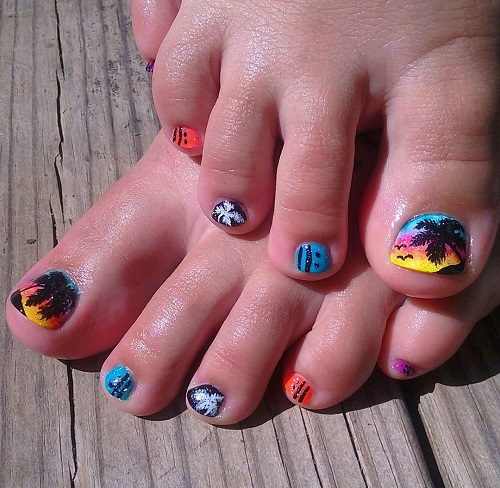 Amazing Palm Design Nail Art Design for Summers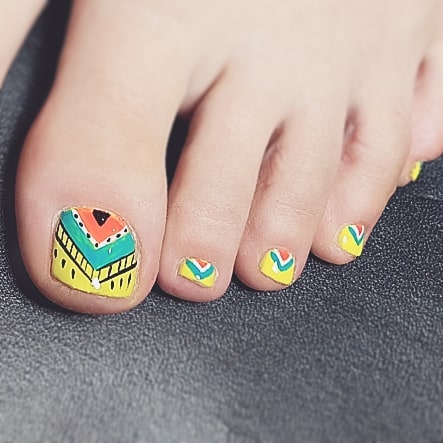 Ancient Nail Art Design for Toe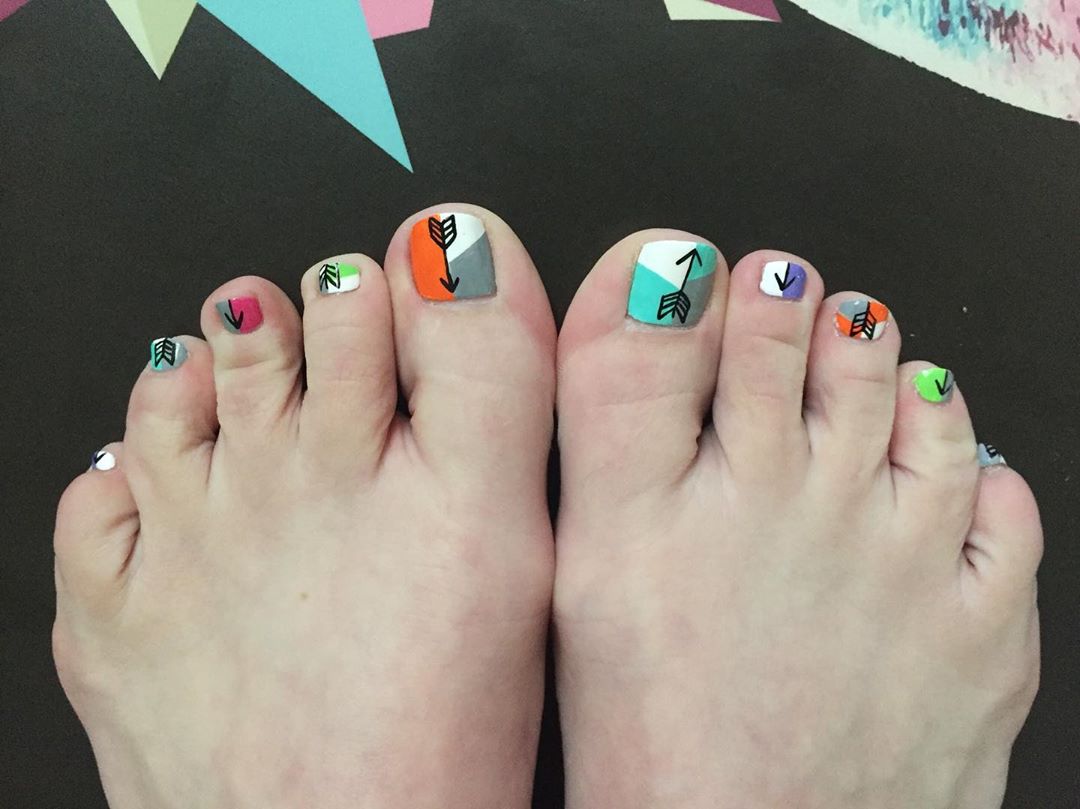 Arrow Sign with Colorful Nails for Summers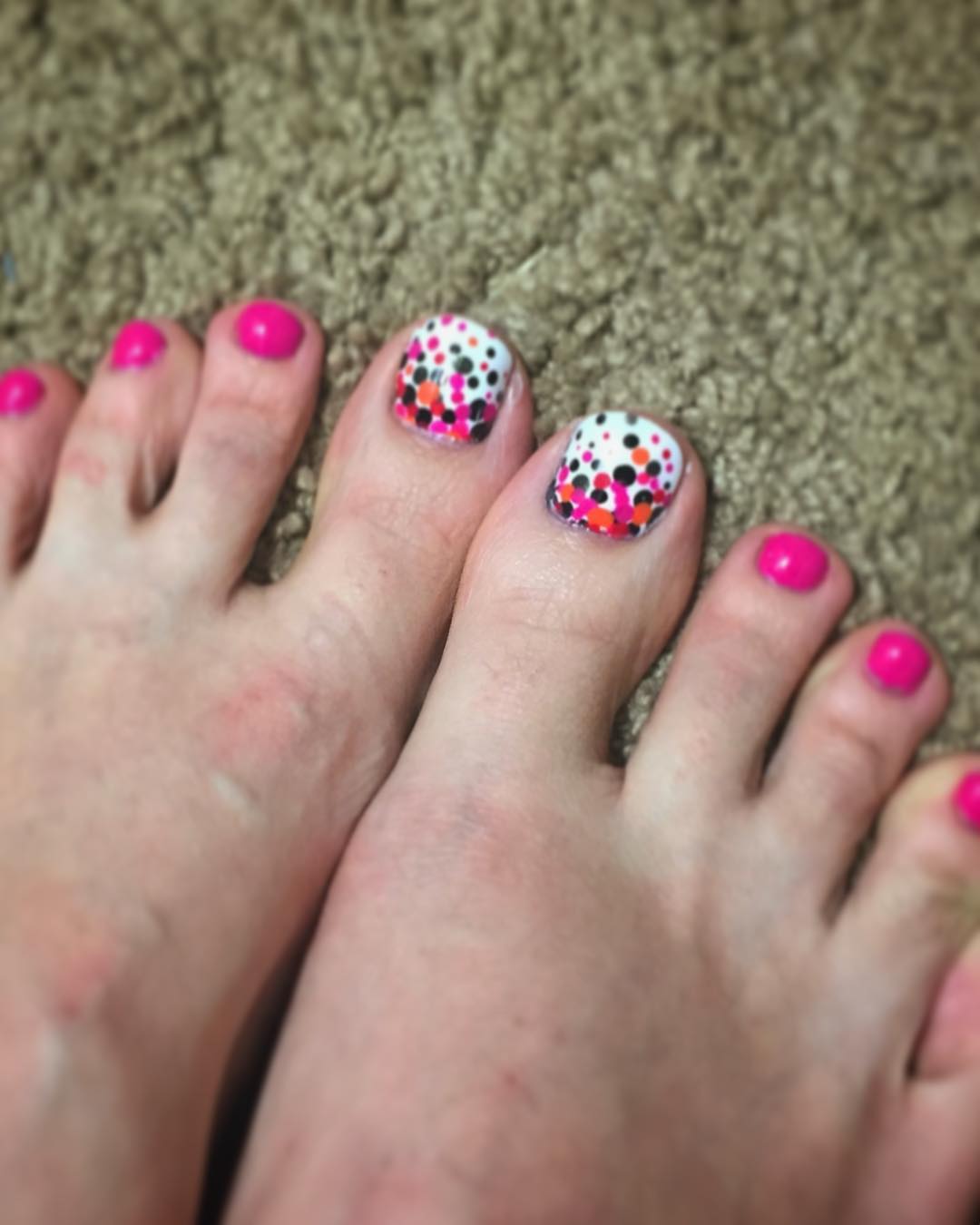 Awesome and Colorful Polka Dots Nail Art Design for Toe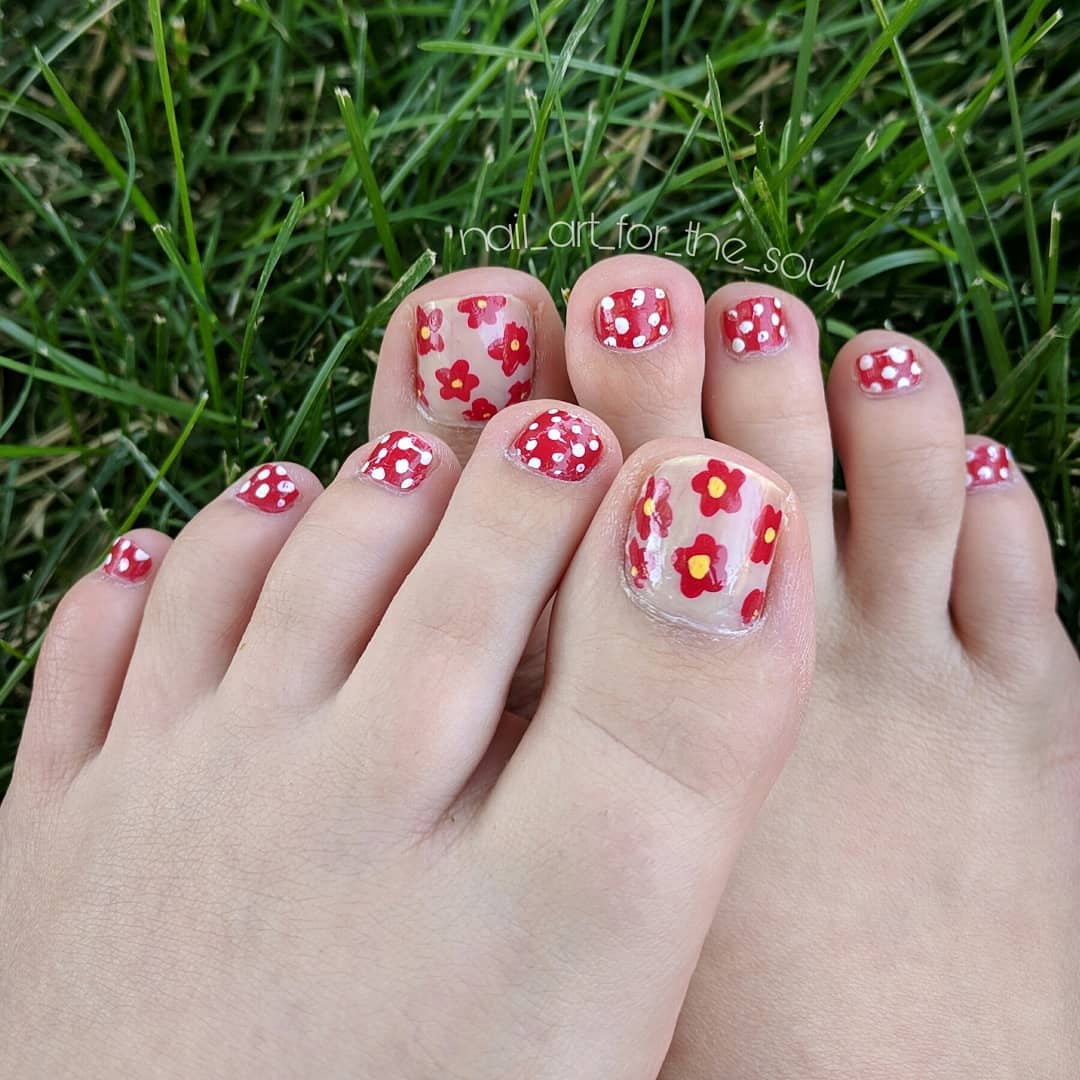 Blood Red Floral Design Nails with Polka Dots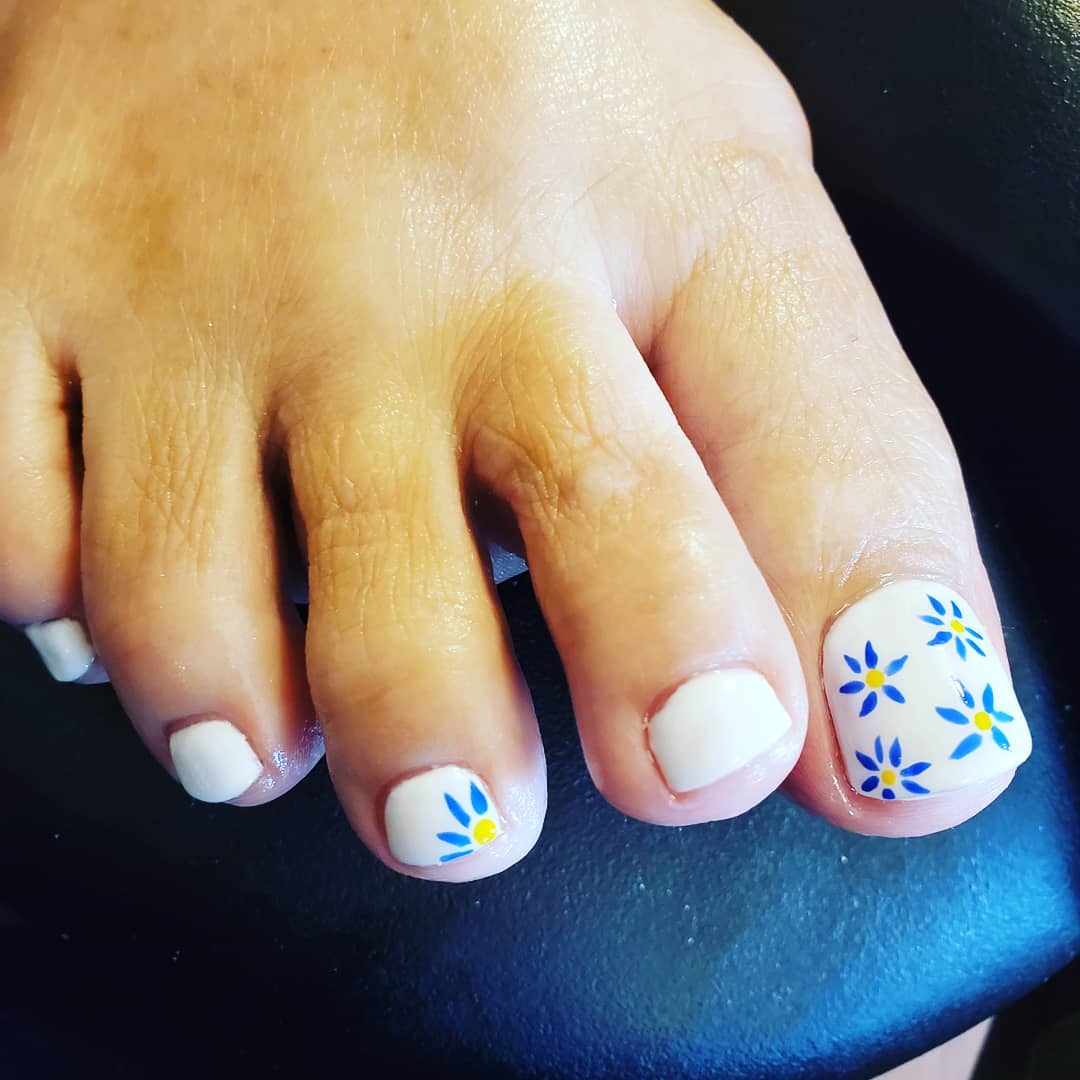 Blue and Yellow Floral Nail Art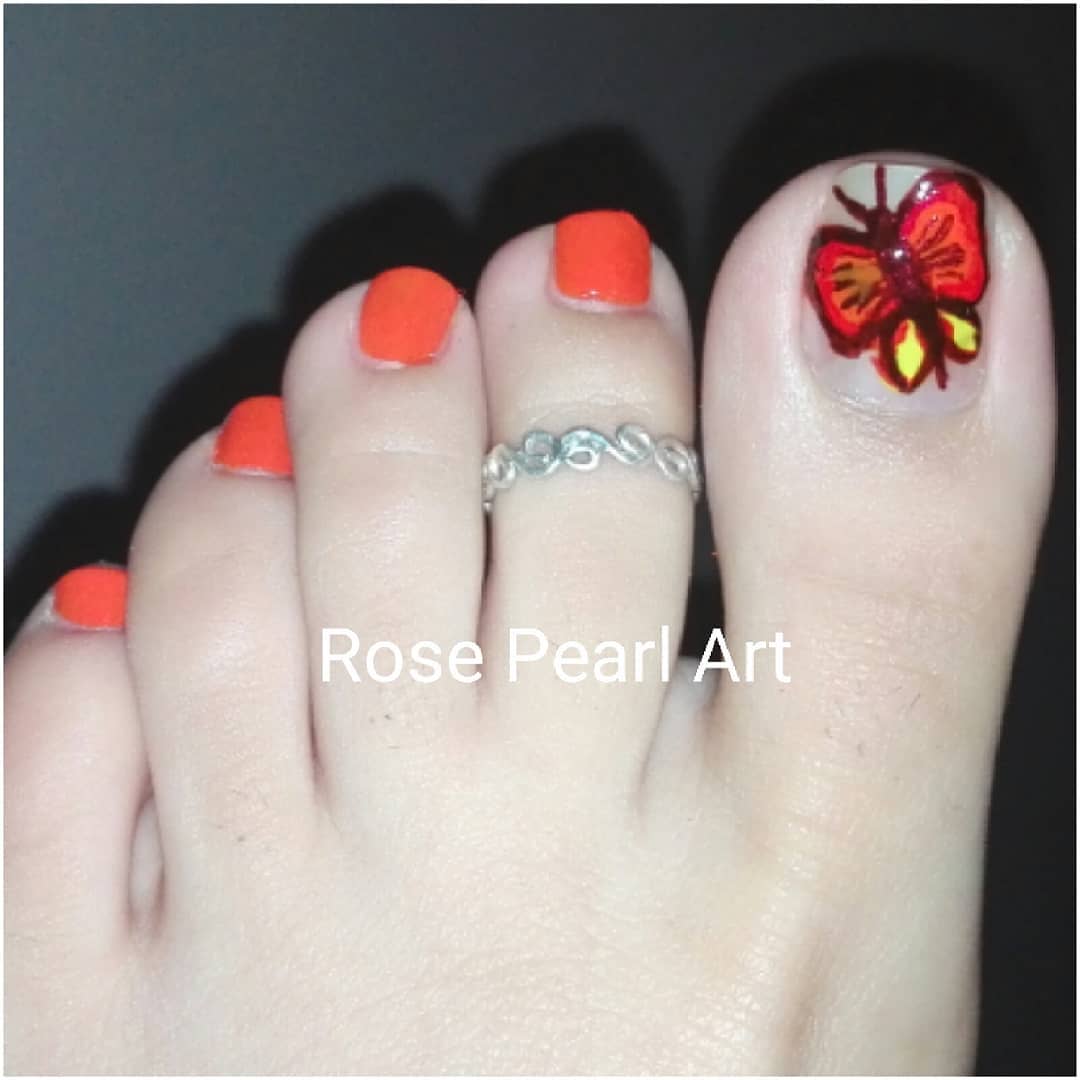 Butterfly Design Toe Nail Art with Orange Nails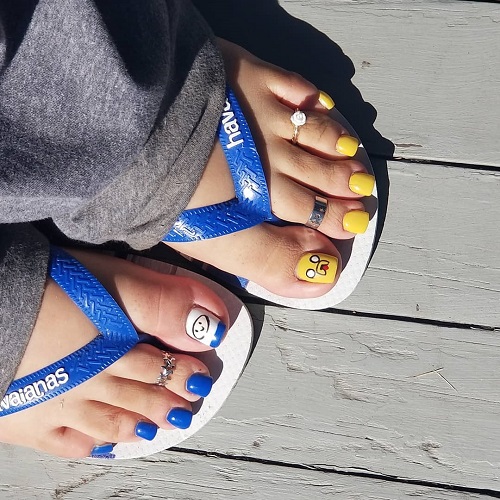 Cartoon Character Inspired Amazing and Easy Nail Art Design for Summers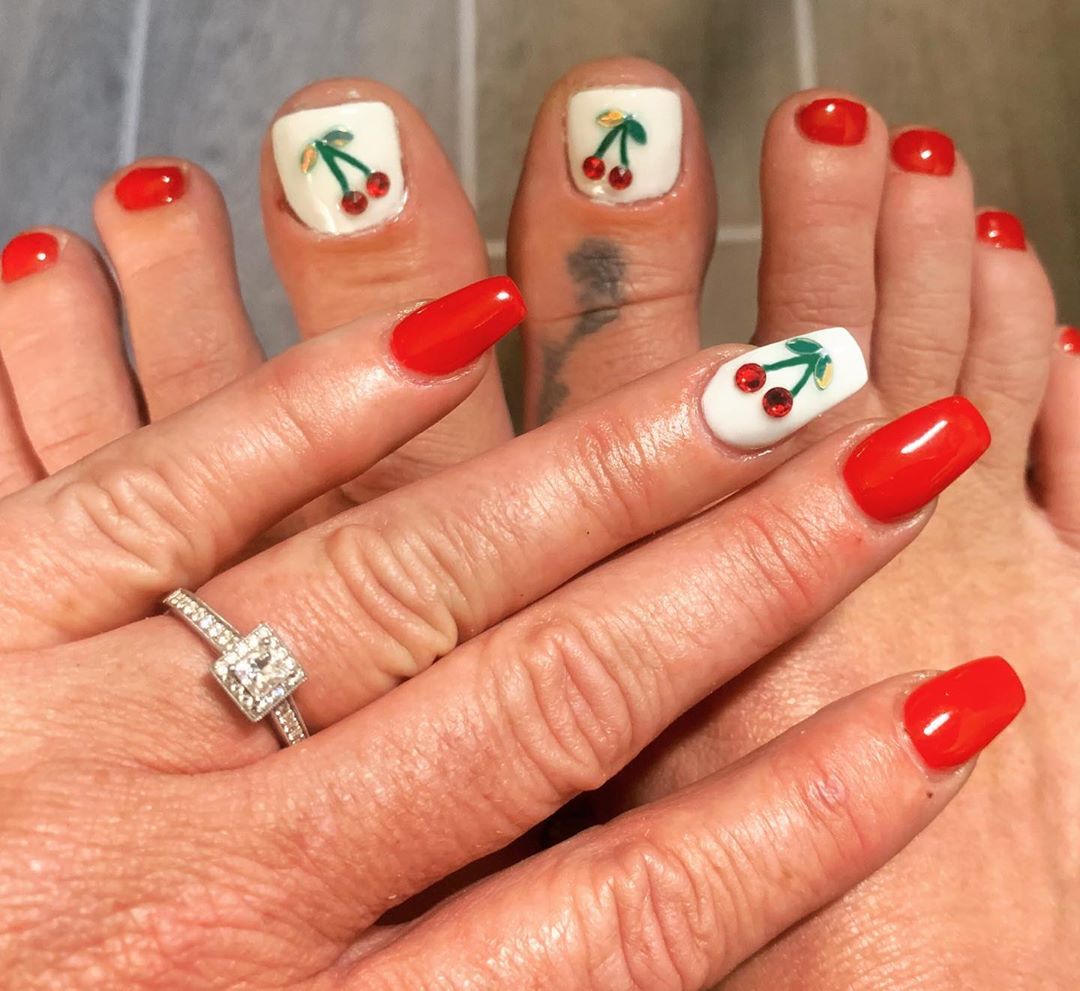 Cherry Painted Matching Hand and Toe Nail Art Design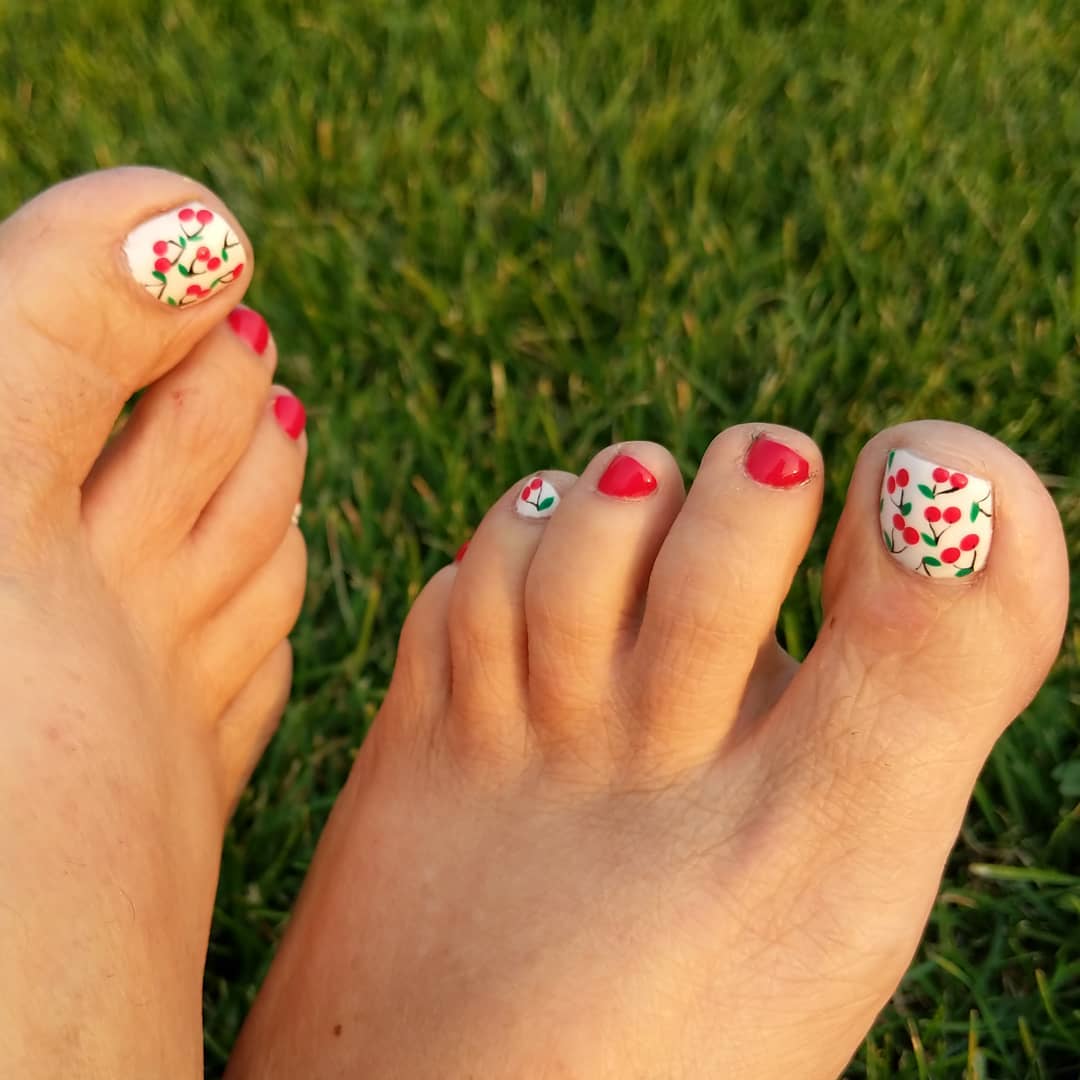 Colorful Polka Dots Toe Nail Design with Pink Nails
Cool Black and White Check Design Toe Nail Art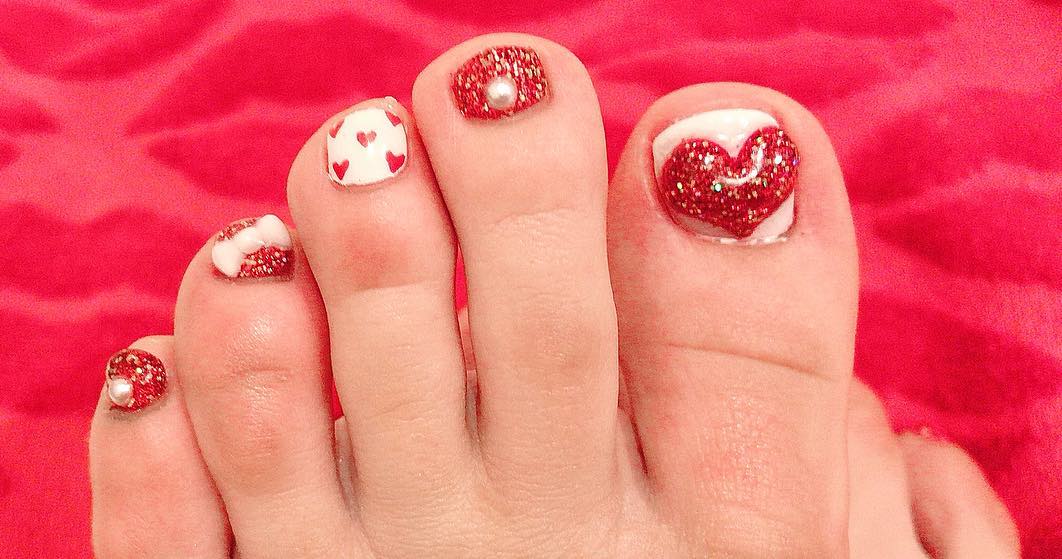 Cute 3D Heart Design Toe Nail Art Design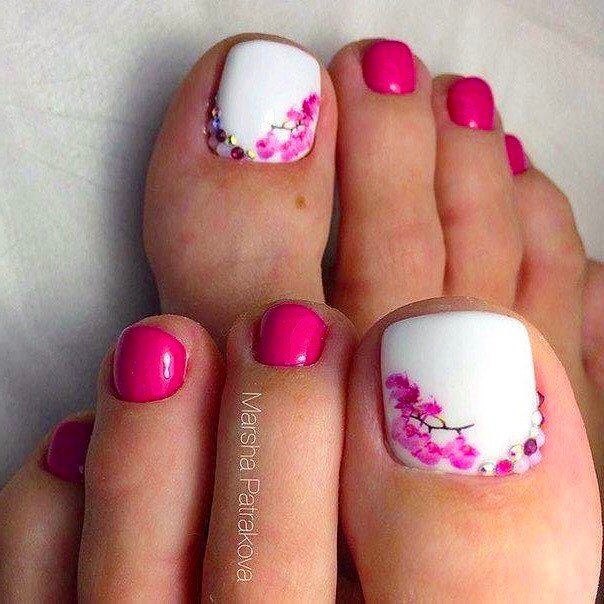 Cute Pink Floral Design Toe Nail Art Idea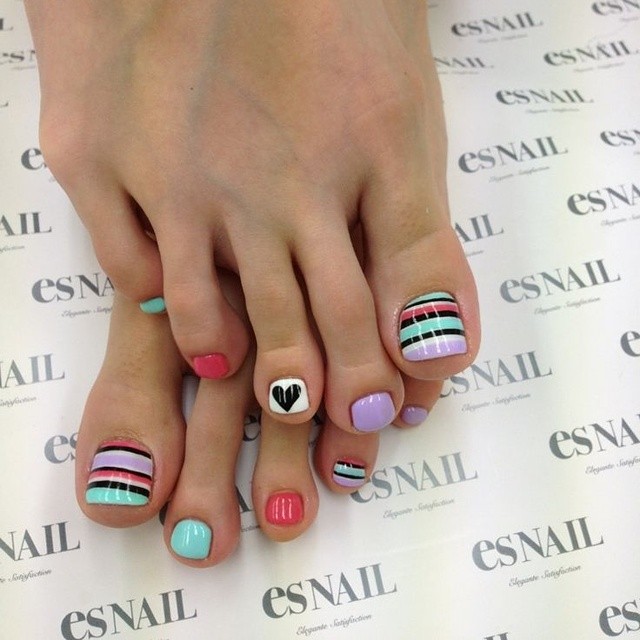 Designer Colored Nail Art Design for Toe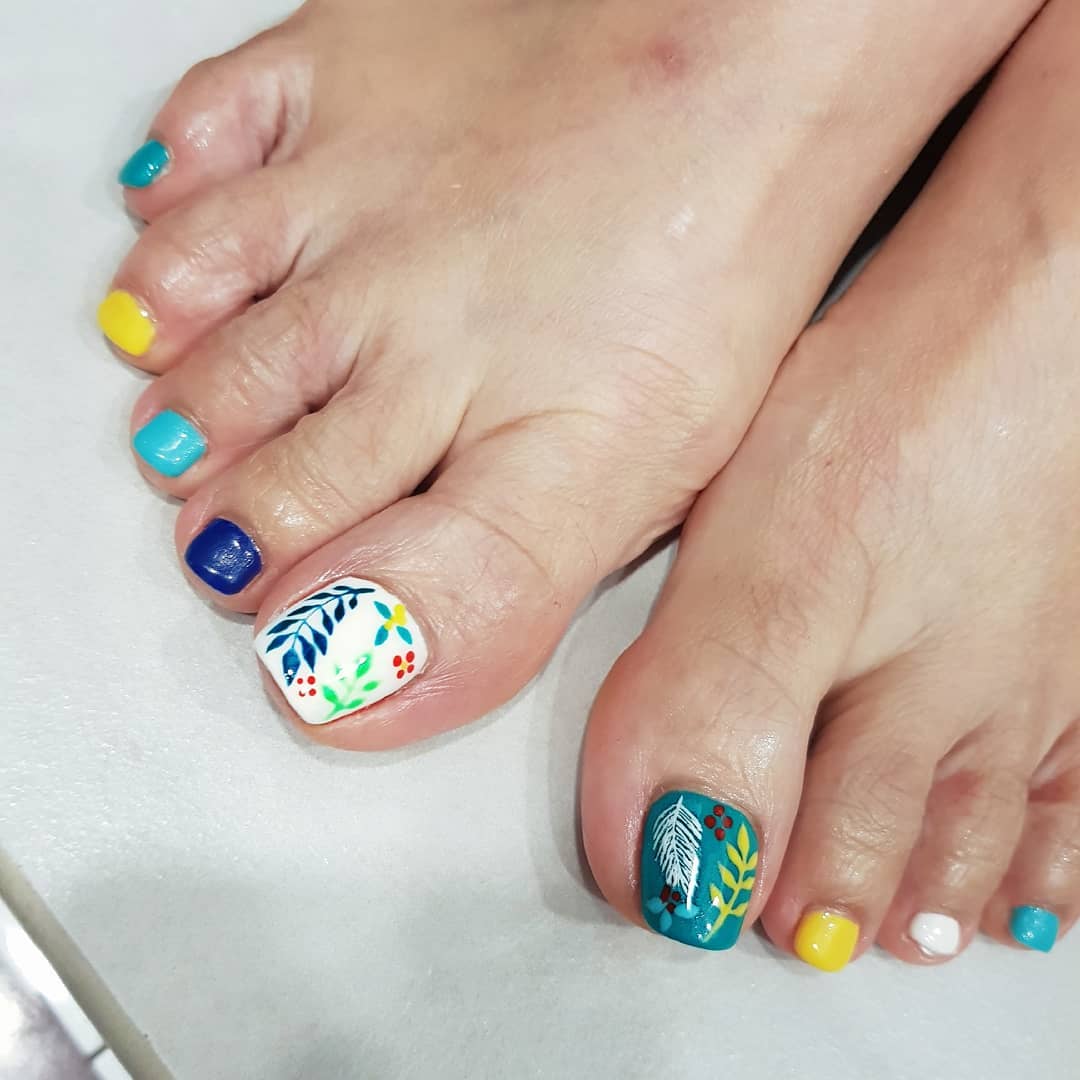 DIY Easy Nail Art Design for Toe Nail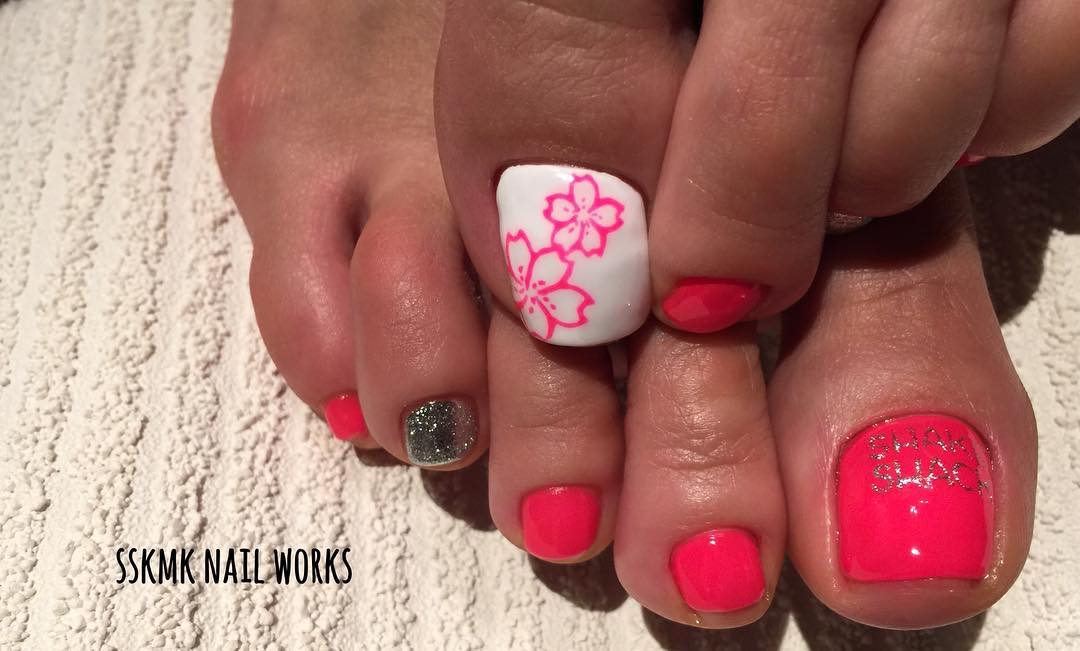 Easy DIY Floral Design White Toe Nail Art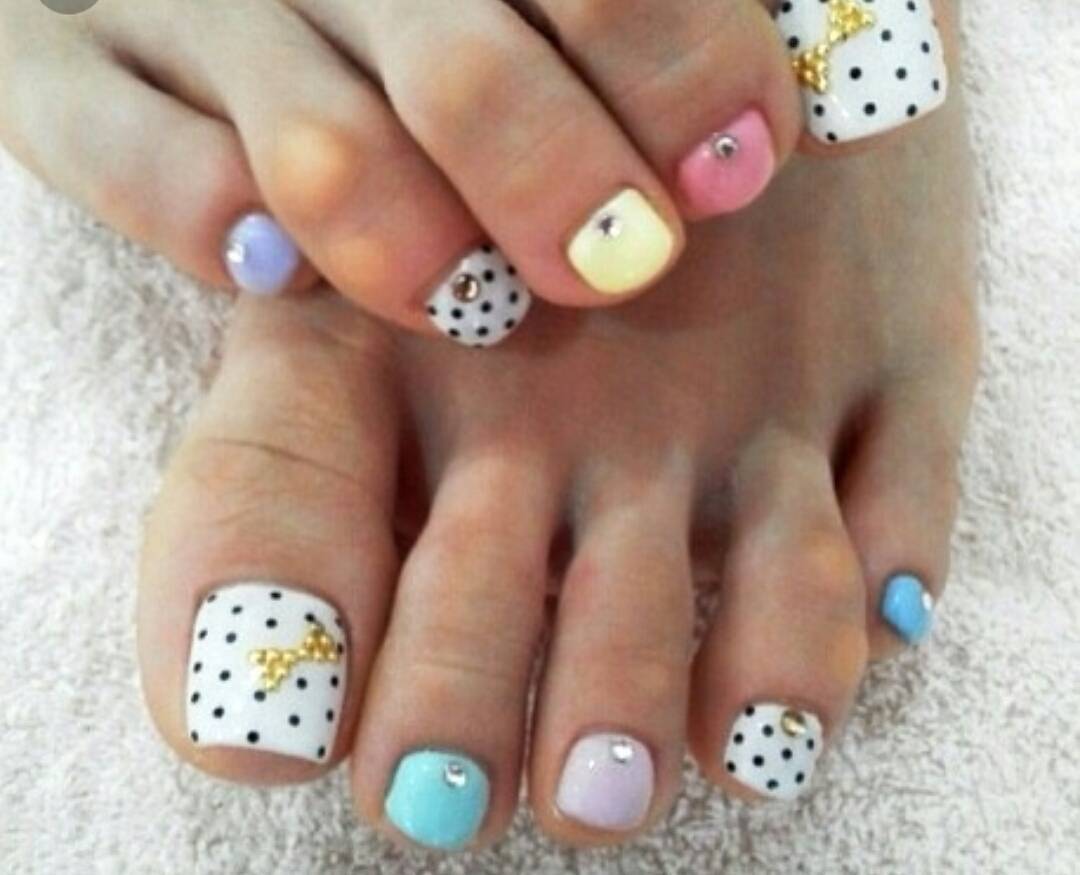 Fabulous White Nails with Black Polka Dots for Summers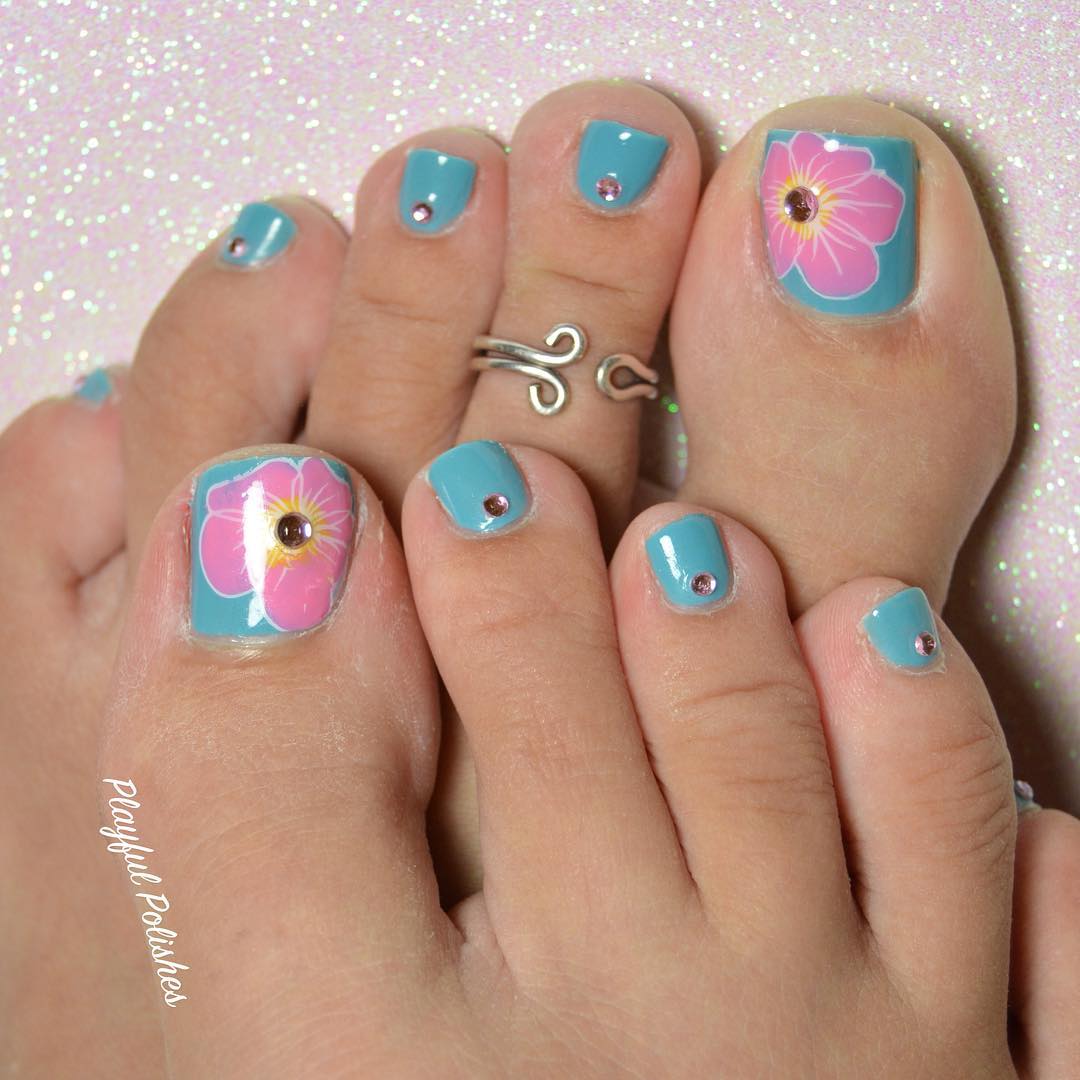 Fantastic Pink Floral Design Blue Nails for Summers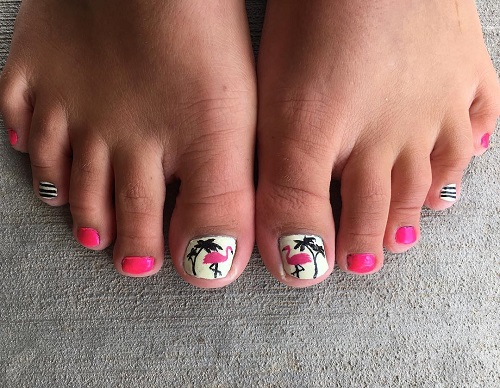 Flamingo and Palm Tree Design Toe Nail Art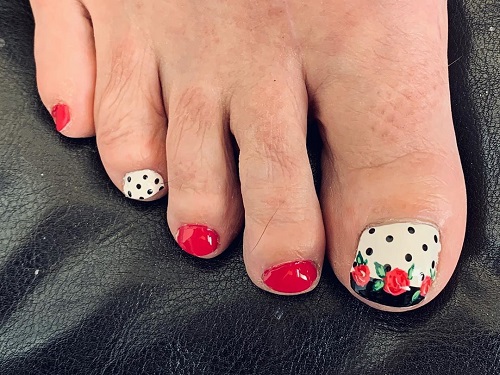 Floral Design with Polka Dots Nail Art Design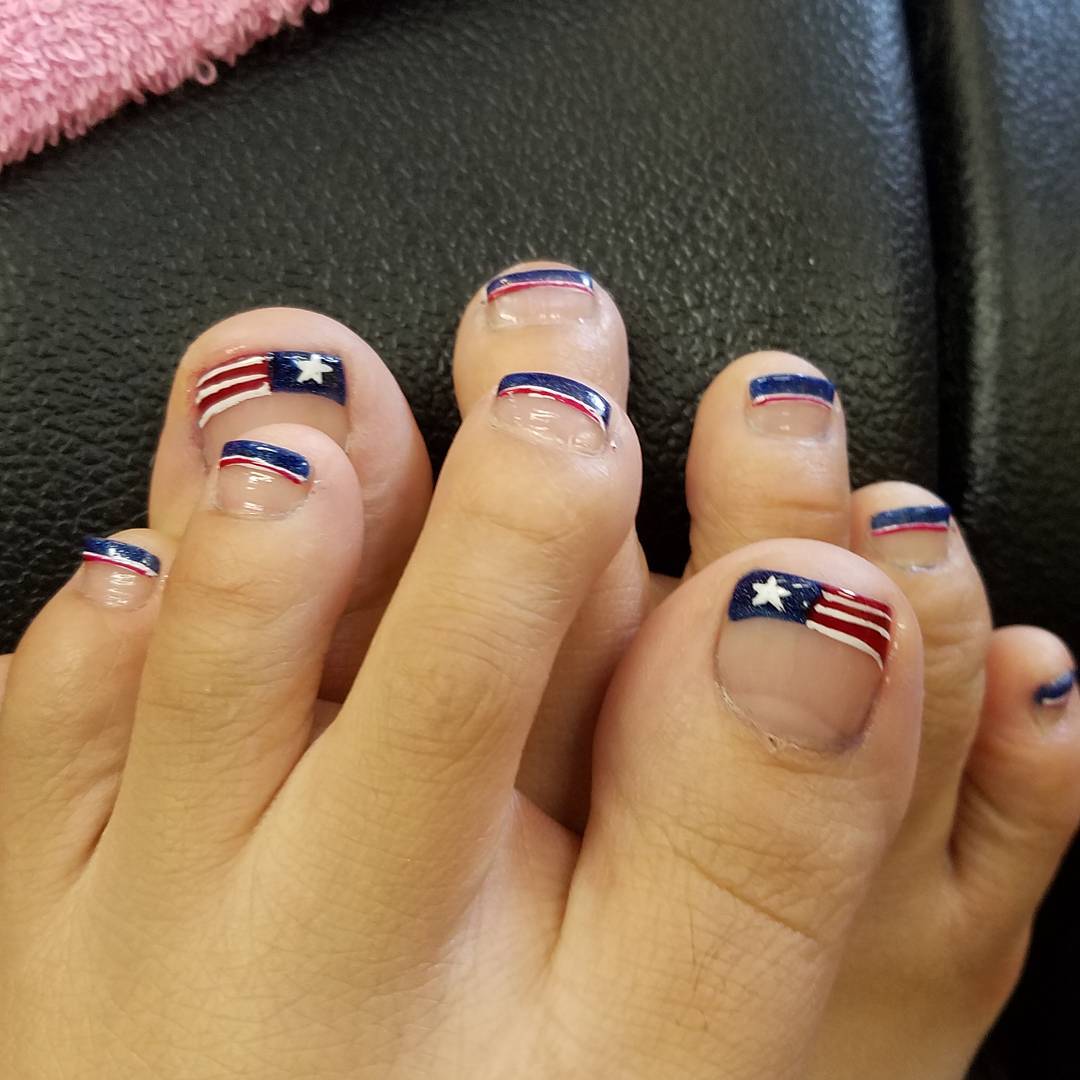 Fourth of July Inspired Flag Design Nail Art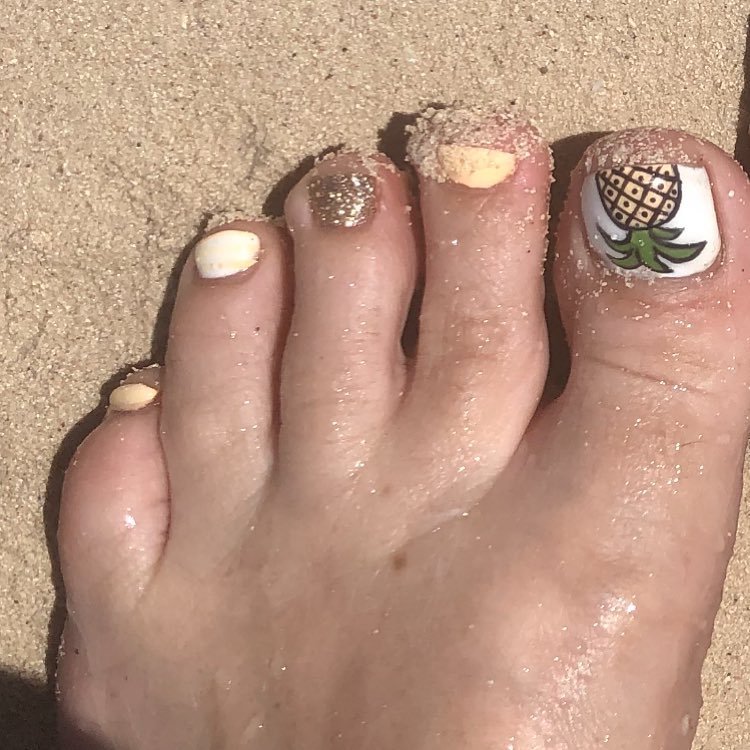 Fruits Inspired Amazing Toe Nail Art Design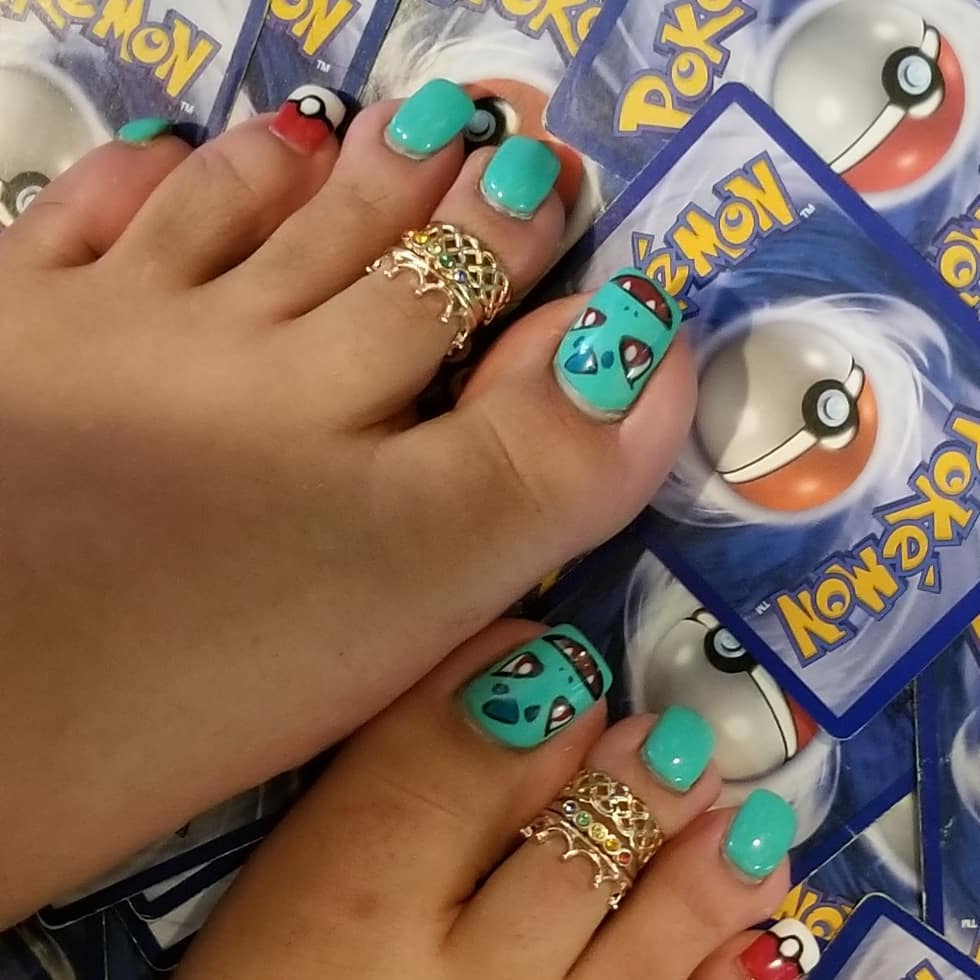 Funky Pokemon Character Inspired Nail Art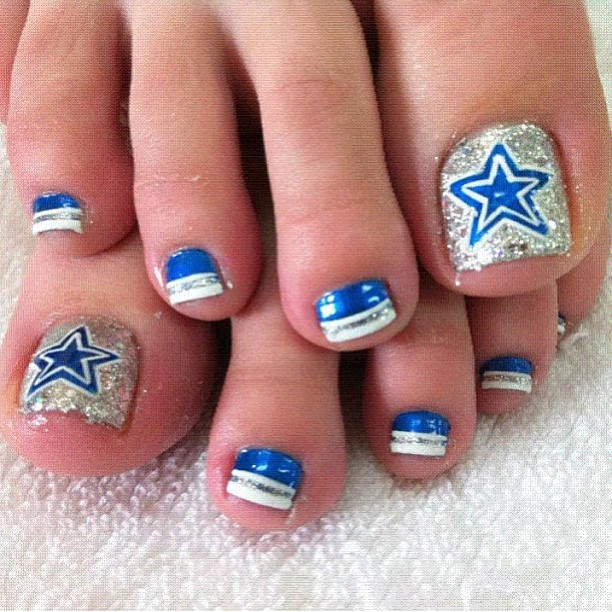 Glowing Star Design Cute Nail Art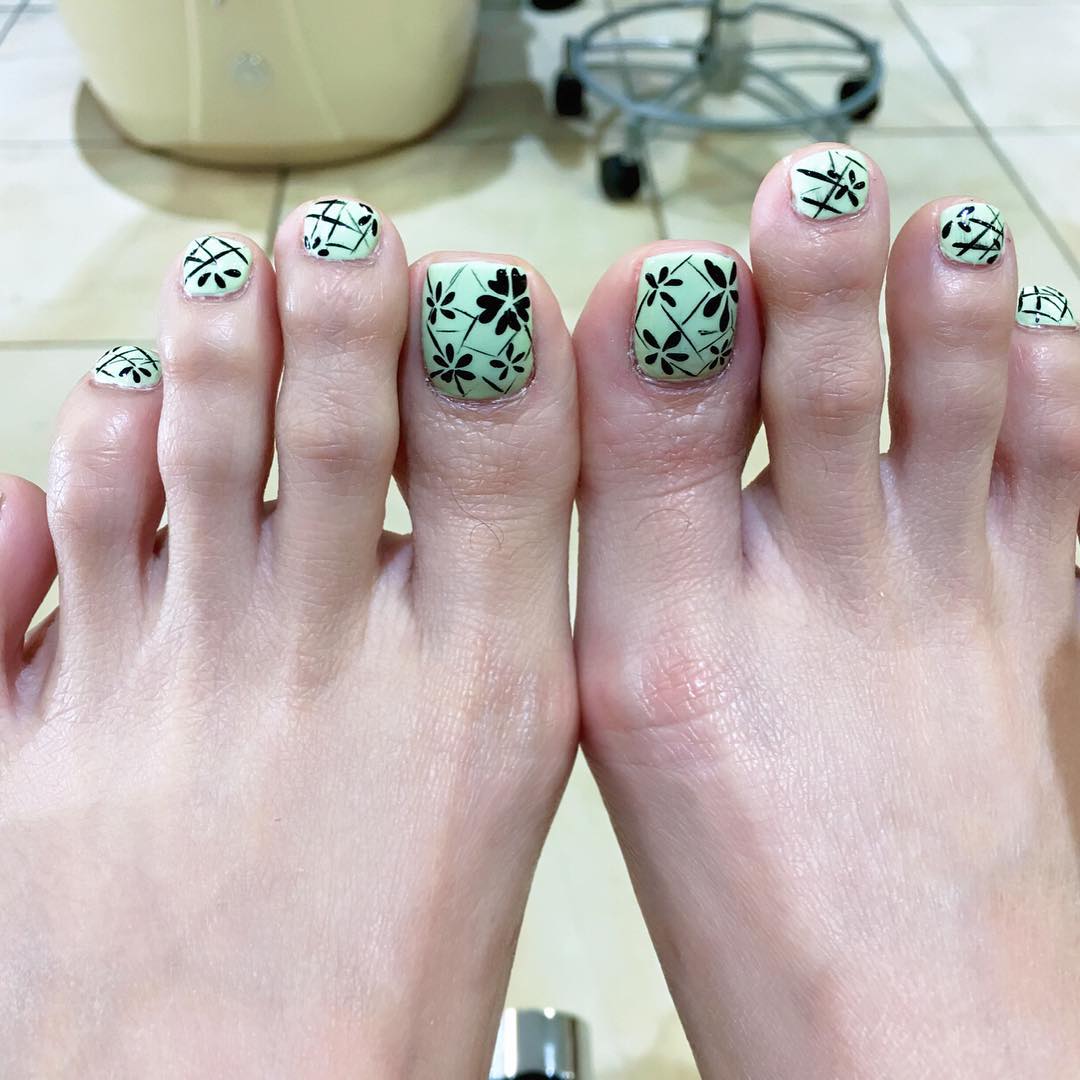 Green Nail Art Design for Long Toe Nail
Heart and Black Spiral Design Toe Nail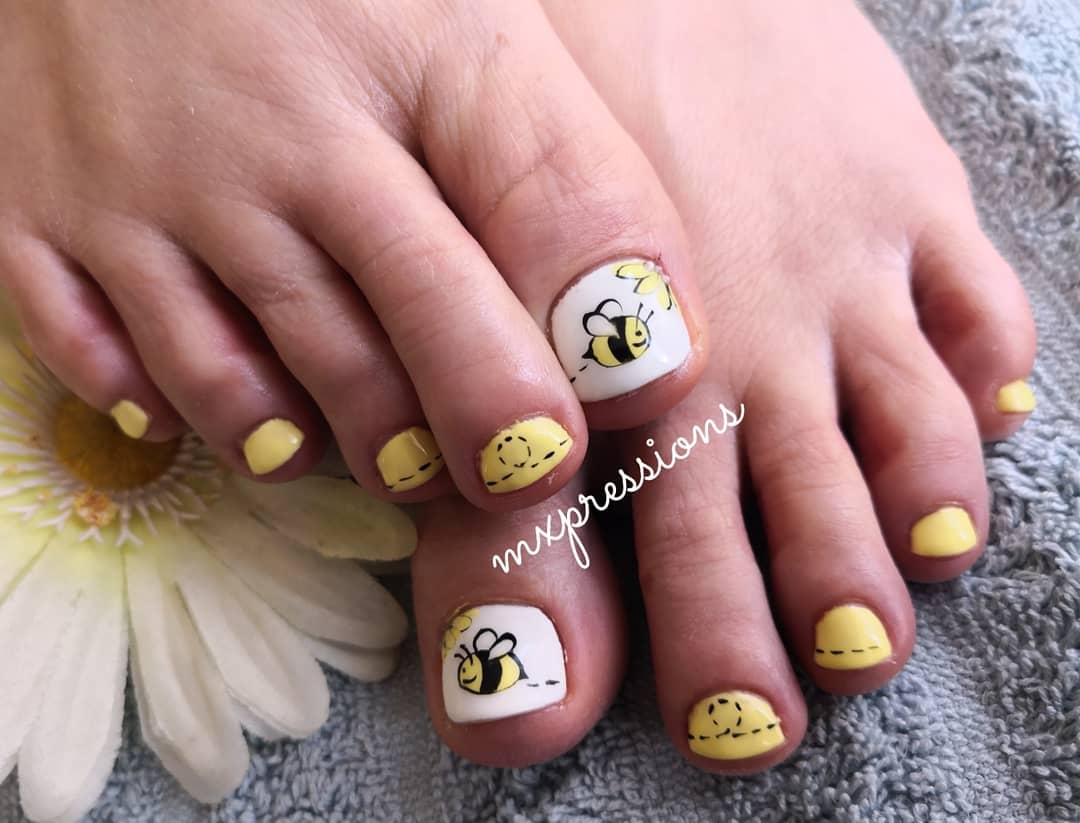 Honey Bee Design Cute Toe Nail Art Design for Summers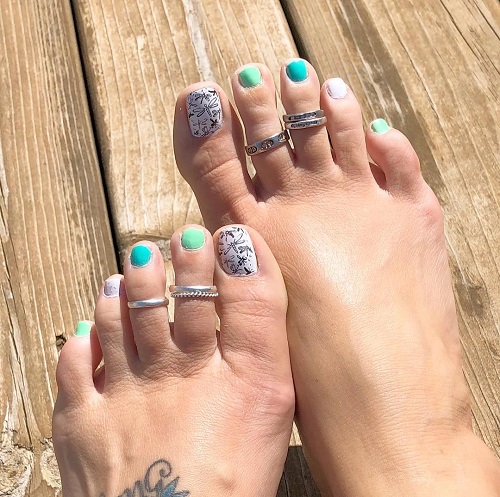 Insects Inspired Amazing Toe Nail Design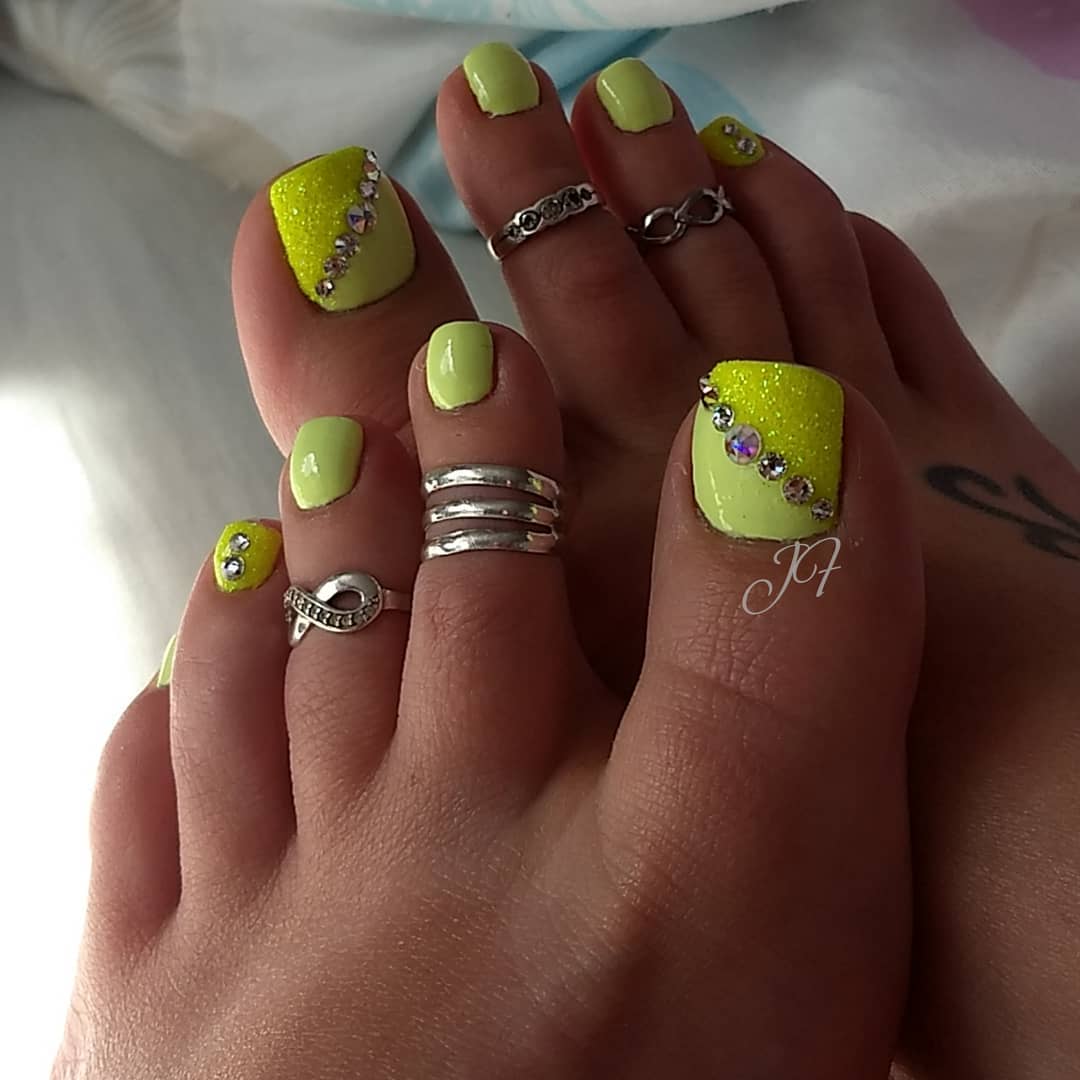 Lemon Shade Nail Art Design Decorated with Pearls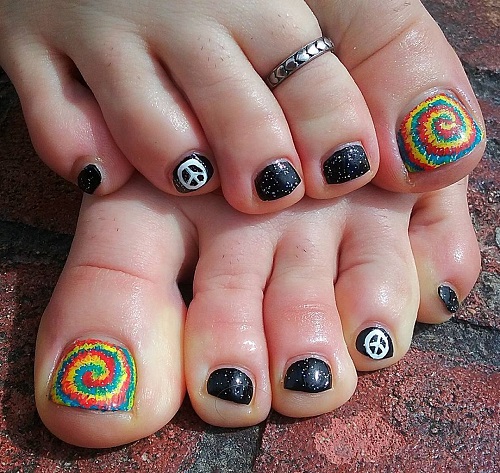 Lovely Multicolored Toe Nail Art Design for Square Nail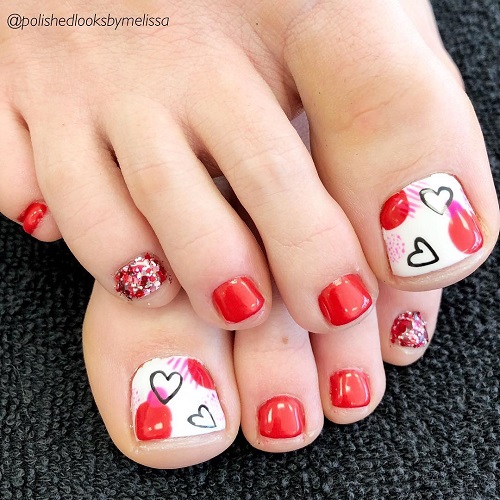 Loving Heart Design Nail Art Design for Toe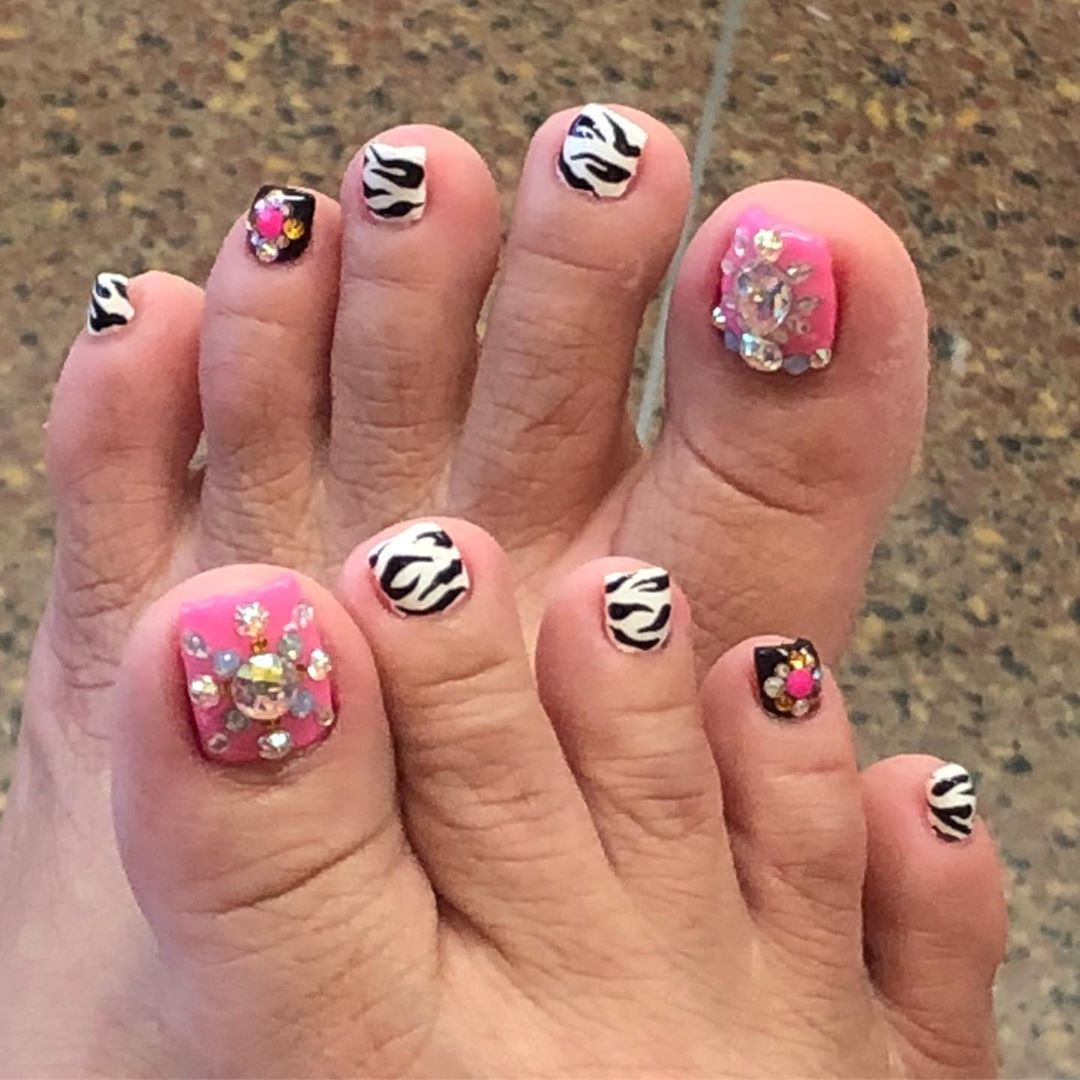 Marble Design 3D Nail Art Design for Summers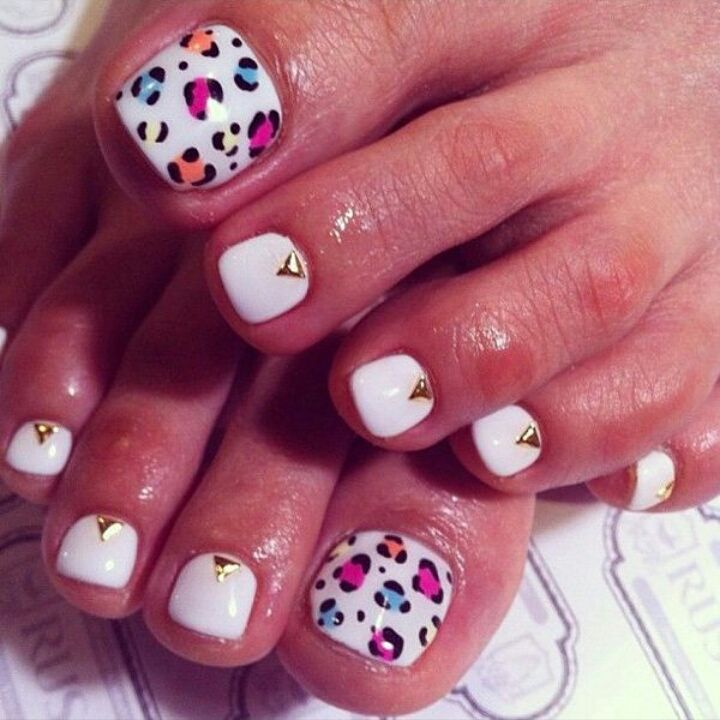 Multicolor Polka Nail Art Design for Toe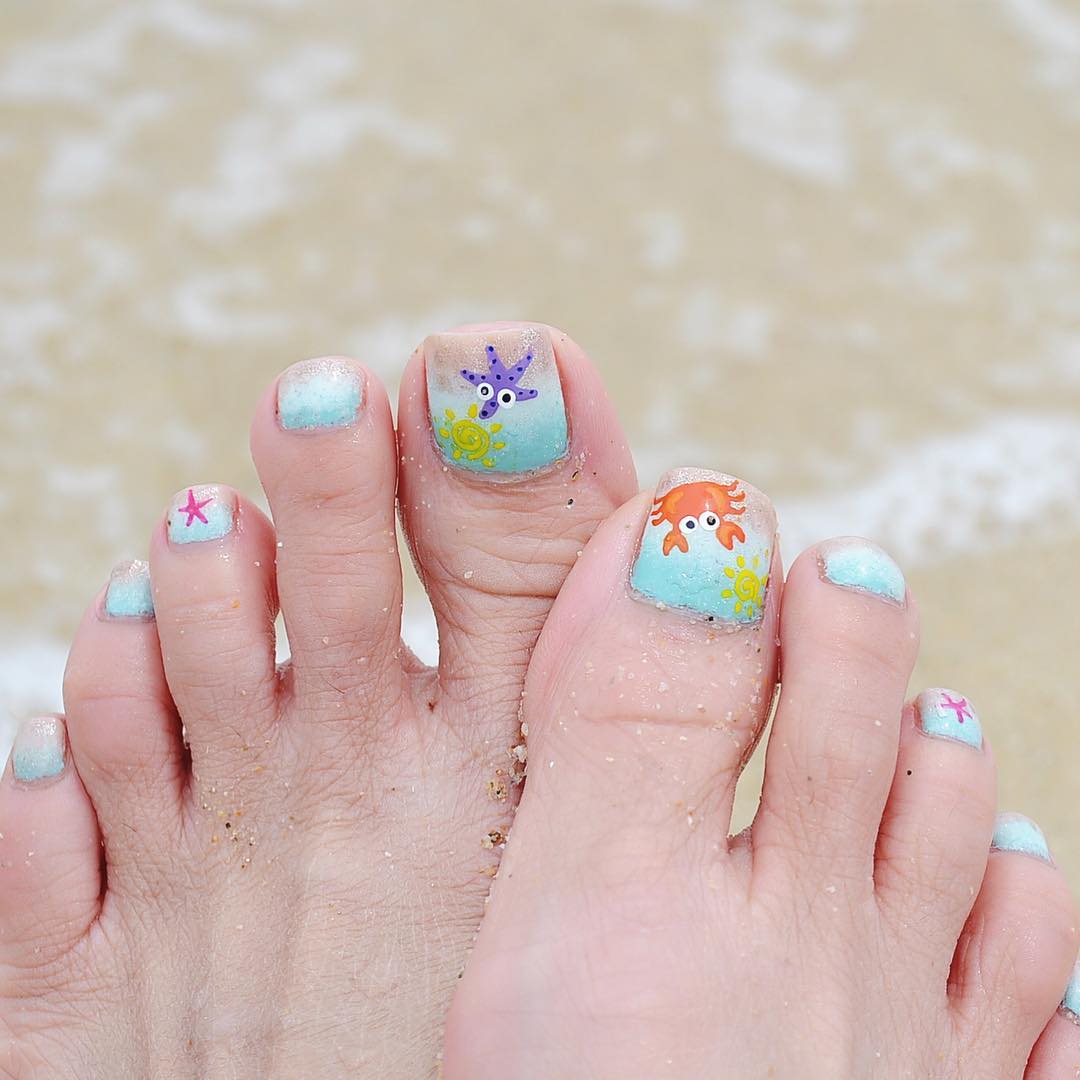 Ocean Inspired Cute Nail Art Design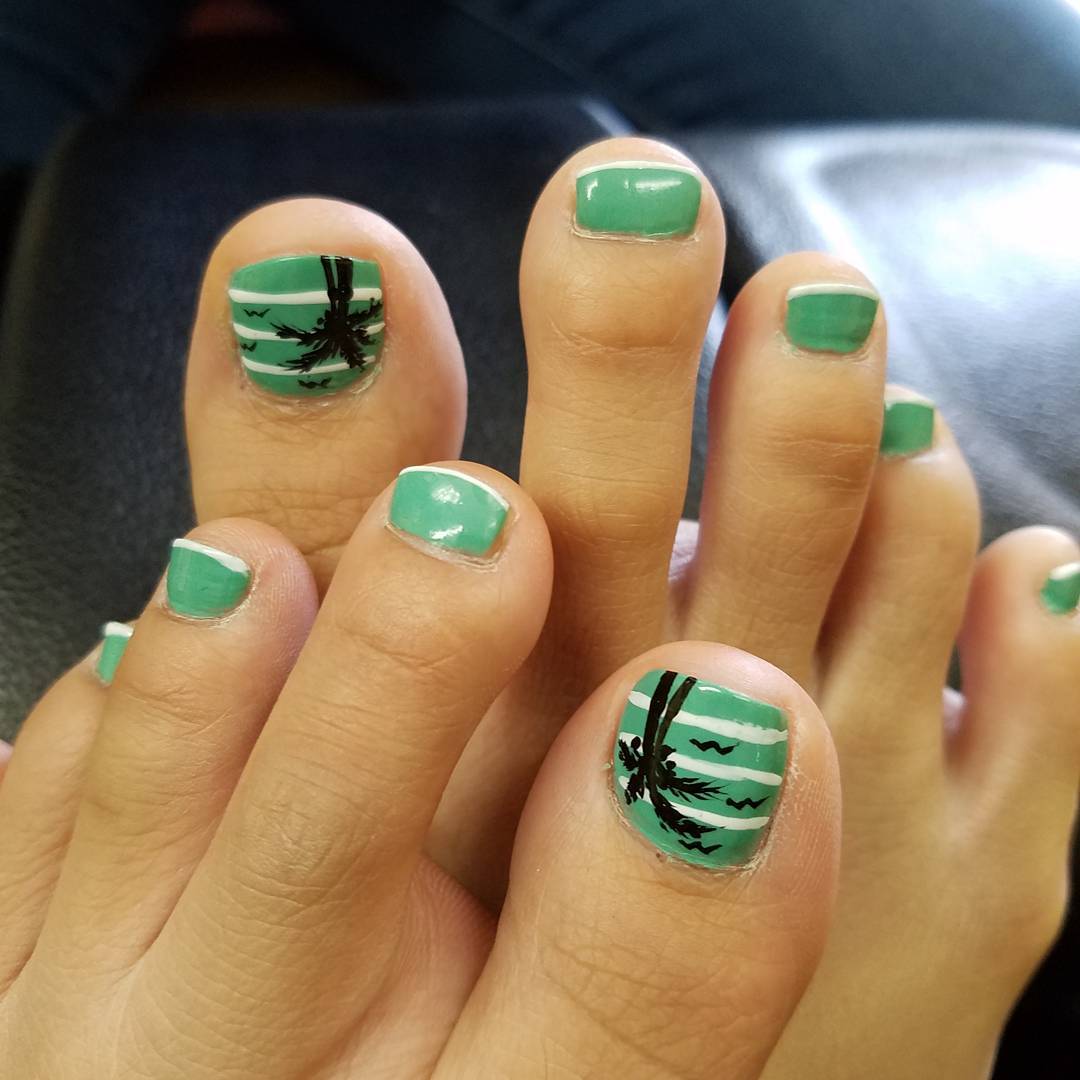 Palm Tree and Flying Birds Design Nail Art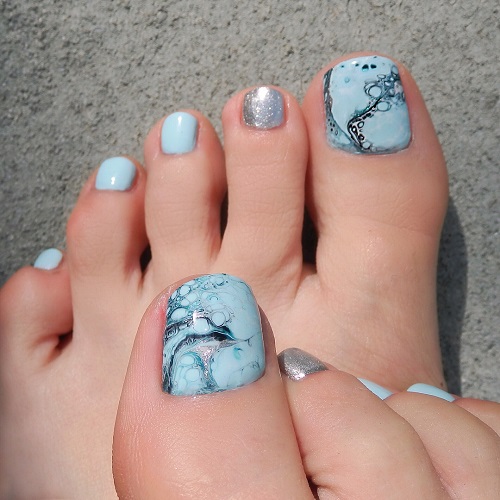 Perfect Blue Nail Art Design for Square Toe Nail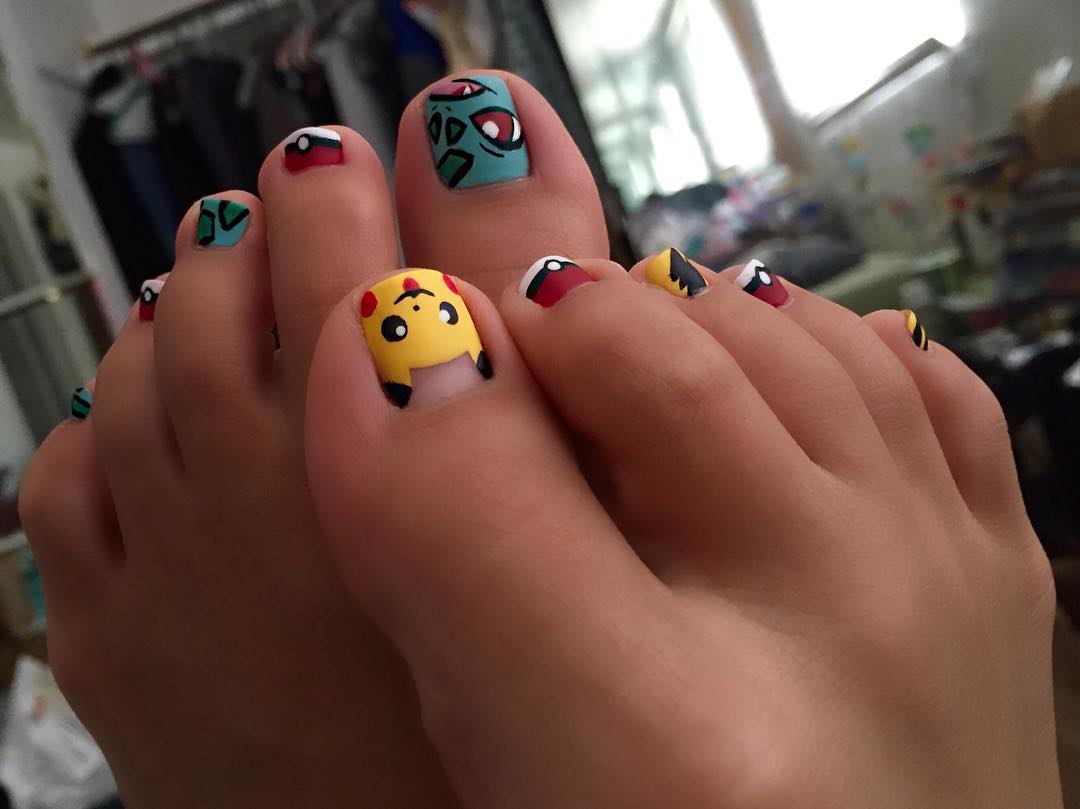 Pokemon Inspired Cute Nail Art for Square Toe Nail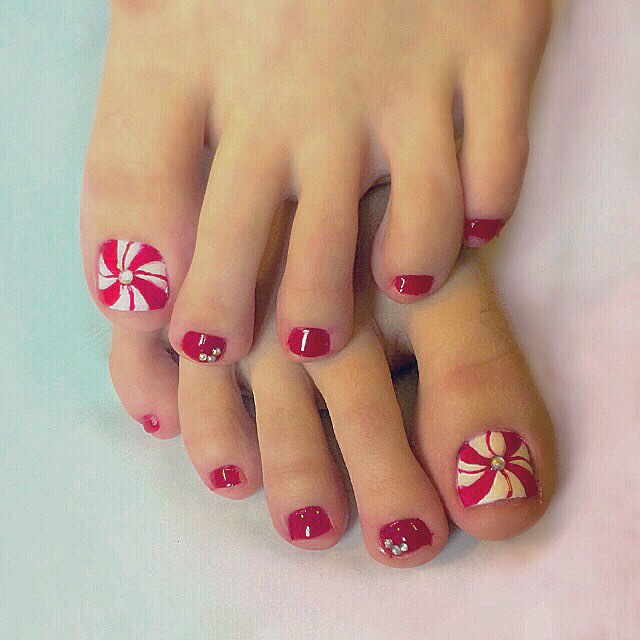 Pretty Pink and White Nail Art Design for Square Nail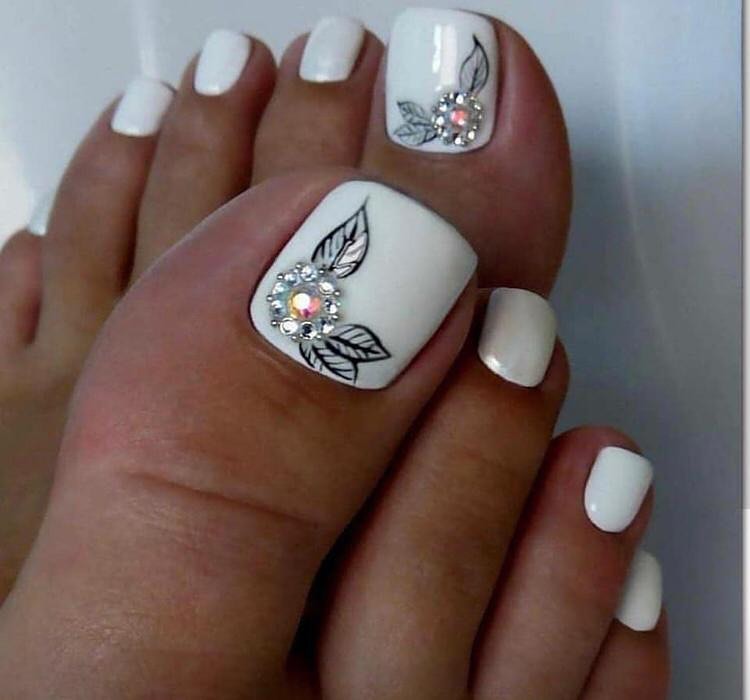 Rhinestone Decorated White Nail Art Design for Toe Nail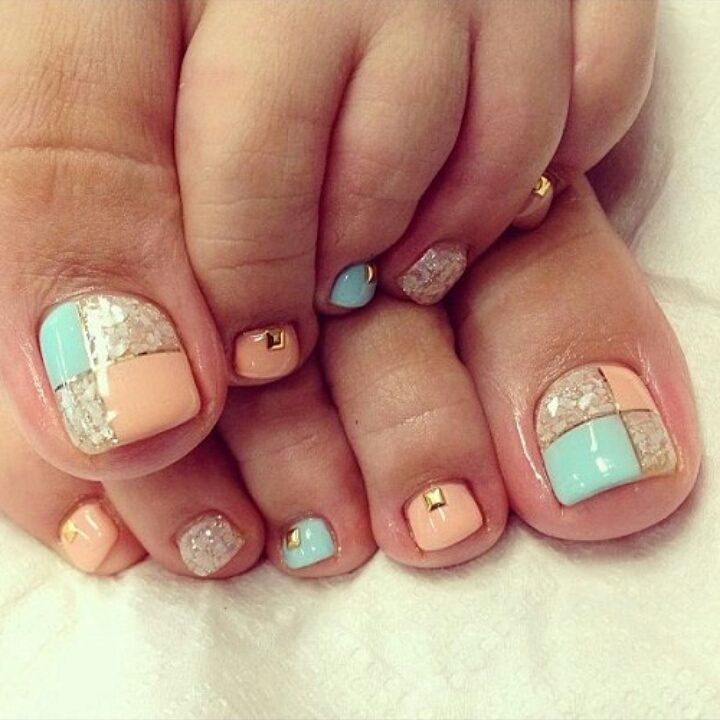 Shimmery Golden Nail Art Design for Square Toe Nail
Smiling Design Blue Nail Color for Square Long Nail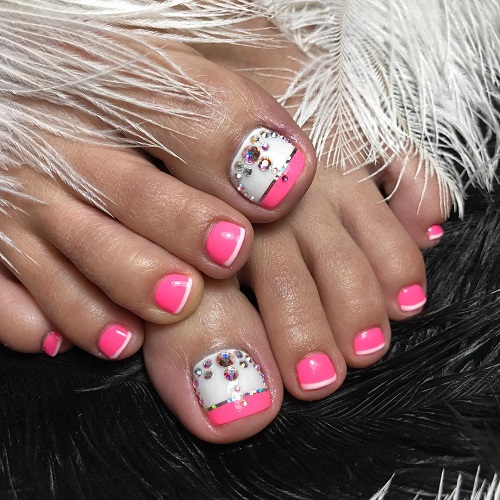 Stylish Pink Tips with White Nail Art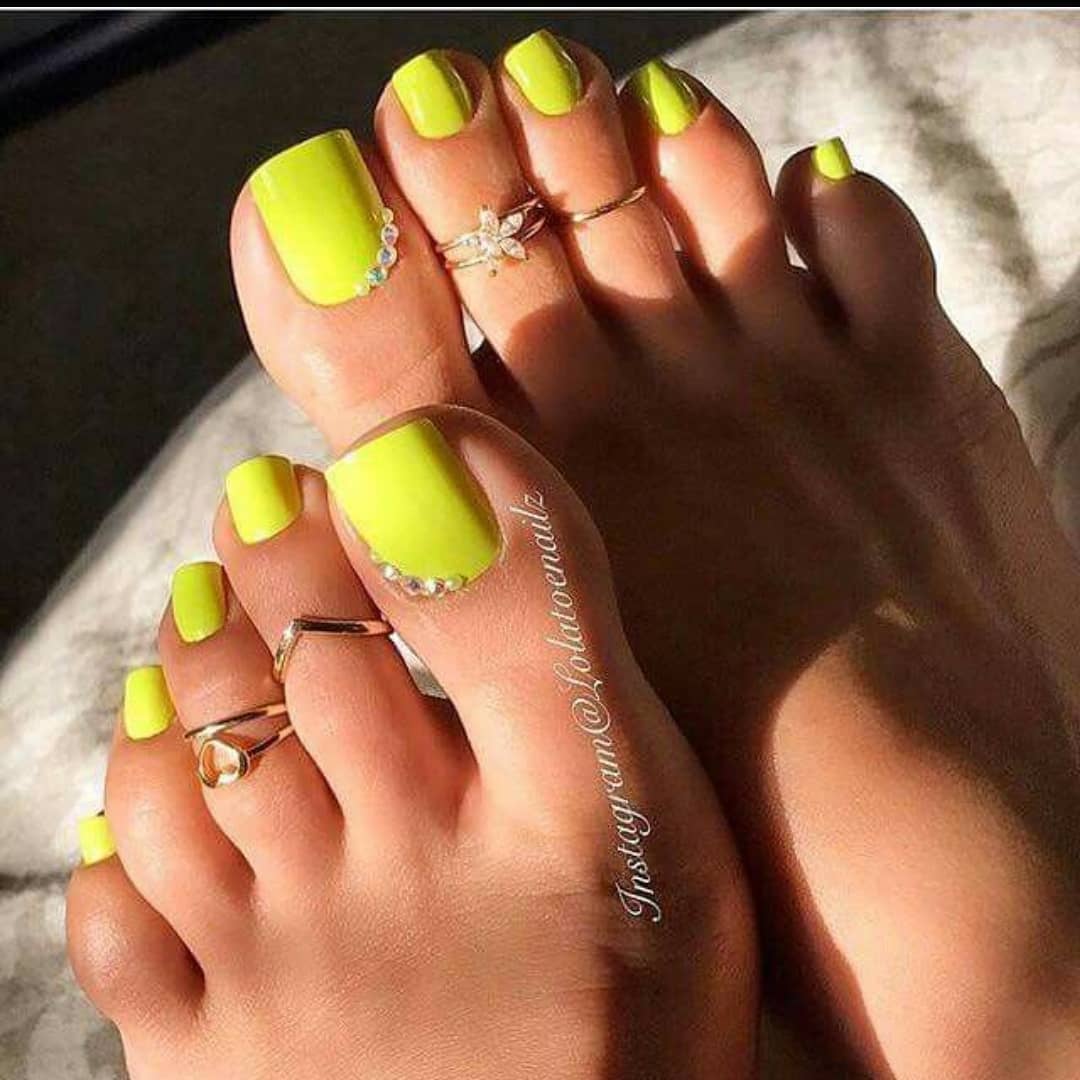 Summer Toe Nail Design for Long Square Nails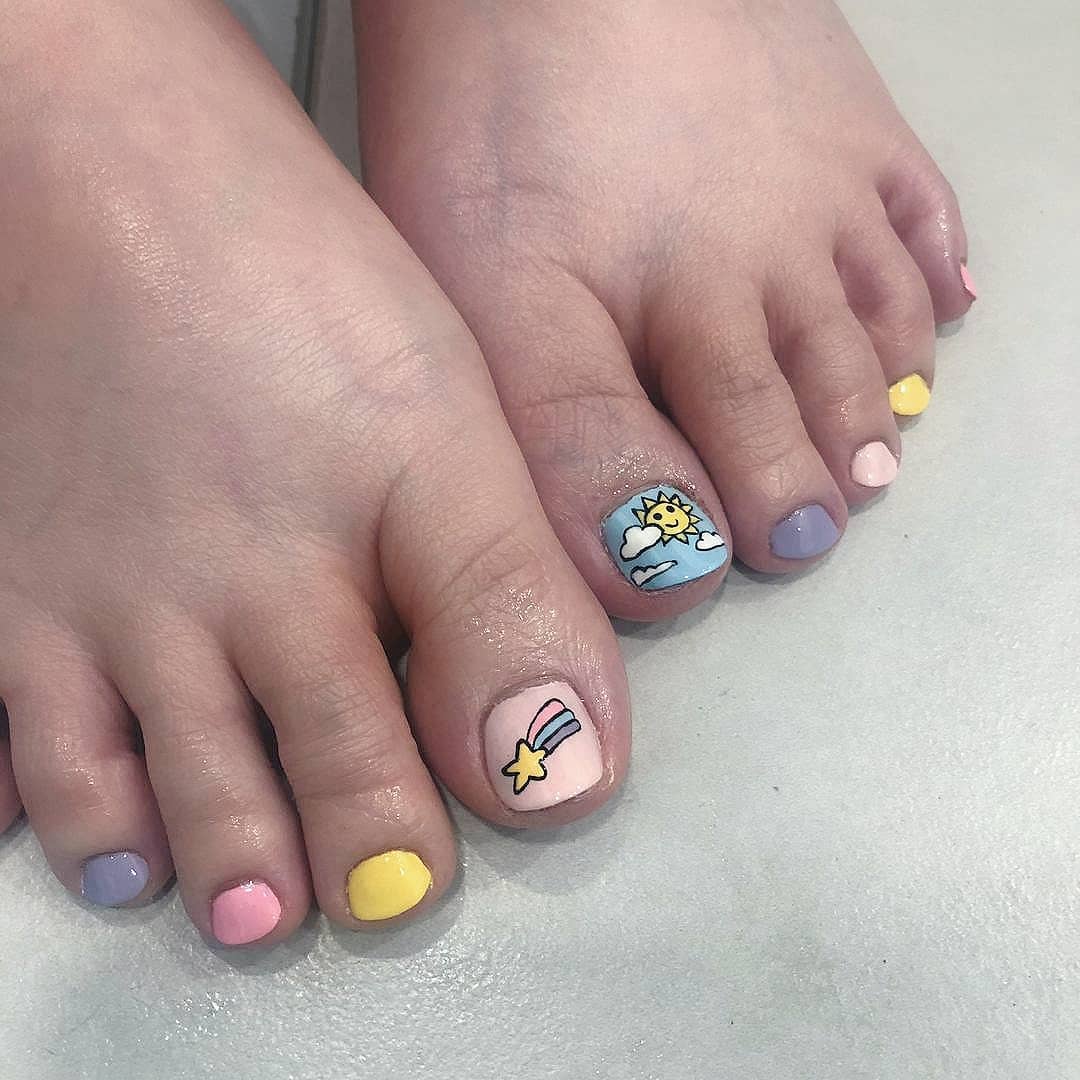 Sun and Star Designed Beautiful Toe Nail for Girls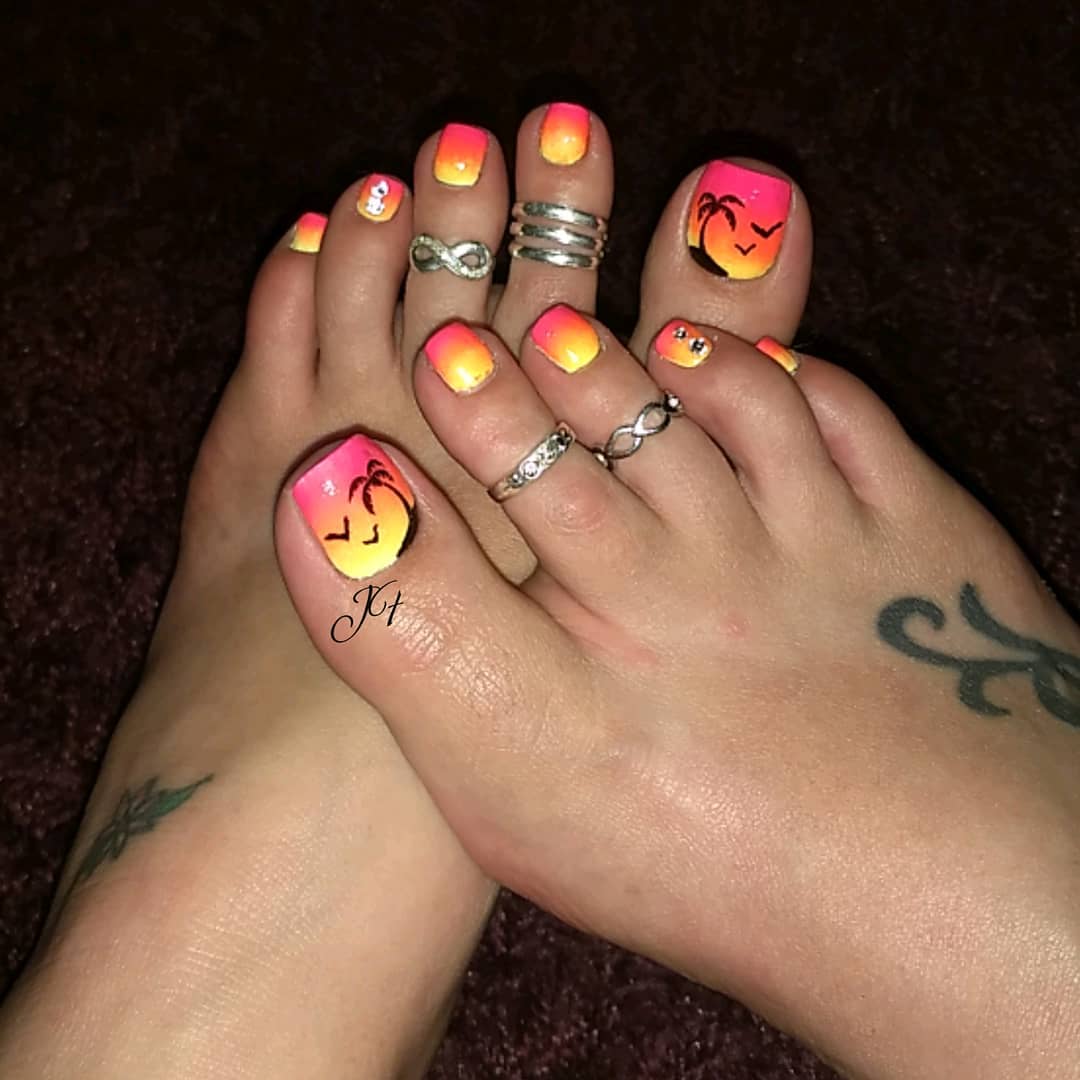 Sunset Inspired Amazing and Cute Nail Art Design for Summers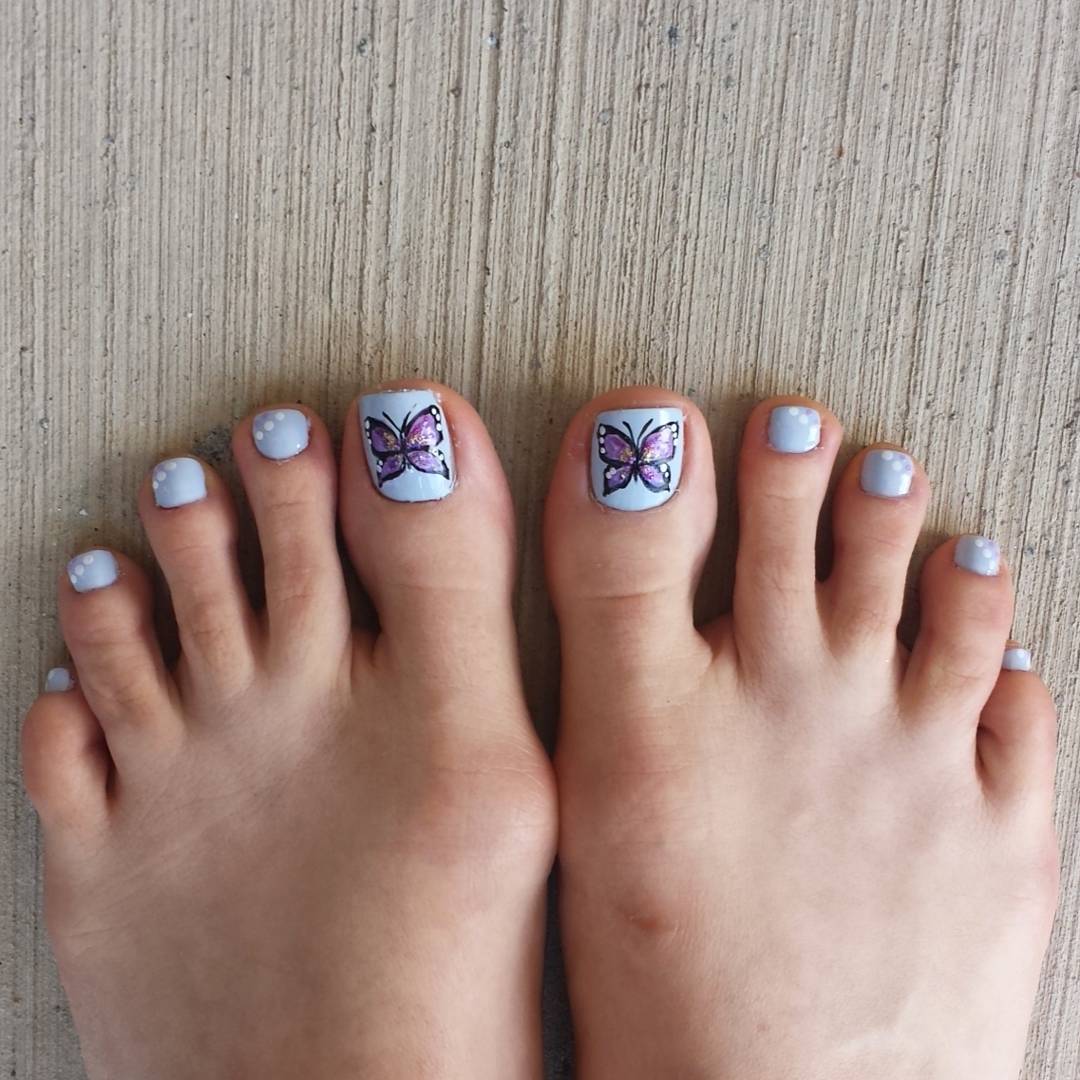 Tiny Cute Butterfly Nail Art for Toe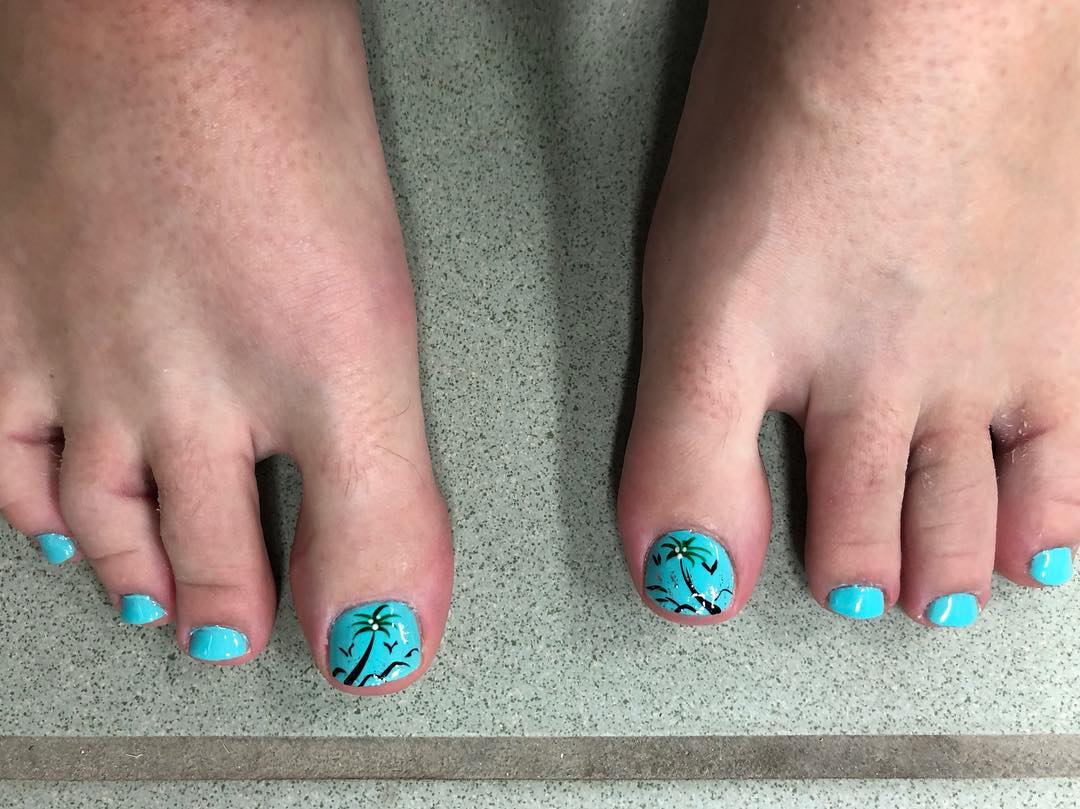 Tree Inspired Cute Nail Art Design for Summers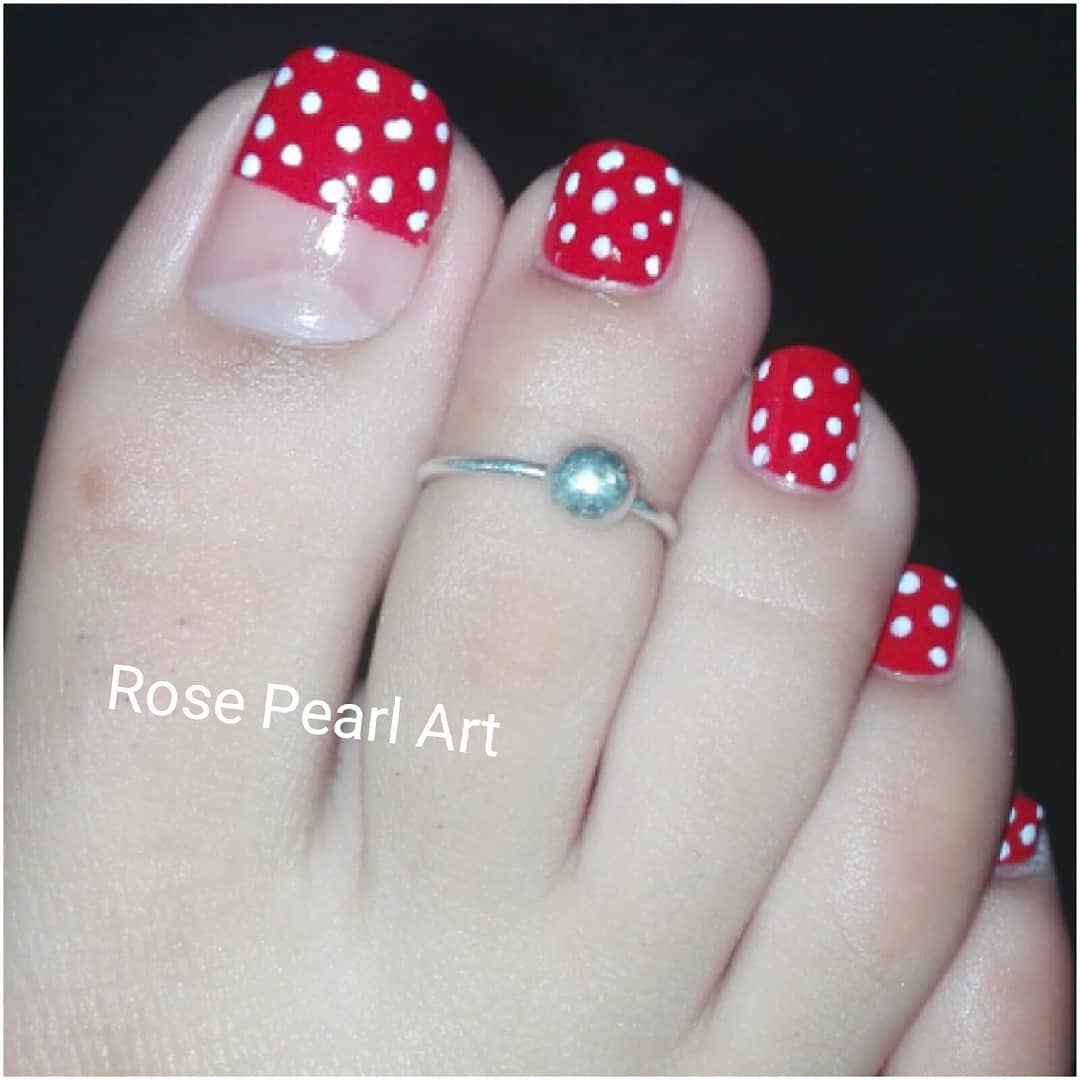 White Polka Dots on Red Nails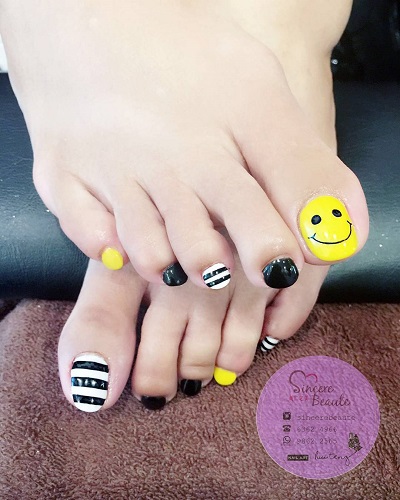 Yellow Toe Nail with Smiling Face for Summers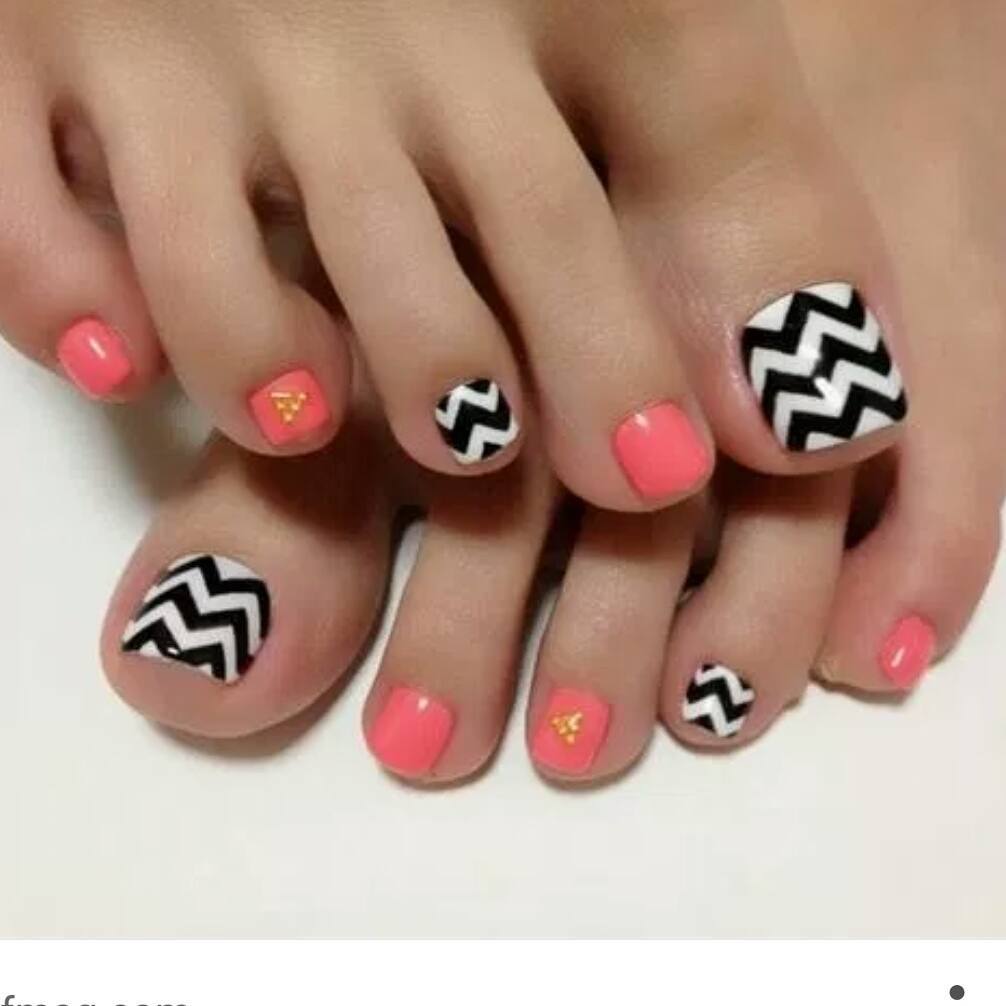 Zig Zag Black and White Toe Nail Art Design