It's all about giving and receiving during the holiday season! So, why not treat yourself to a chic holiday-inspired mani that will WOW everyone? Check out these holiday nail art ideas that will make you want to book a nail appointment ASAP.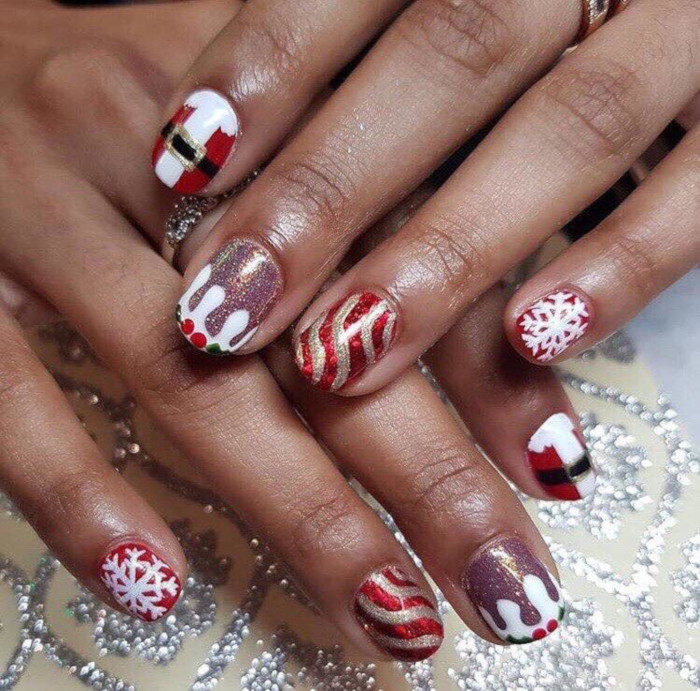 What better inspo is there for holiday nails than Santa Claus? Here is a fun theme you can copy to get your nails holiday-approved.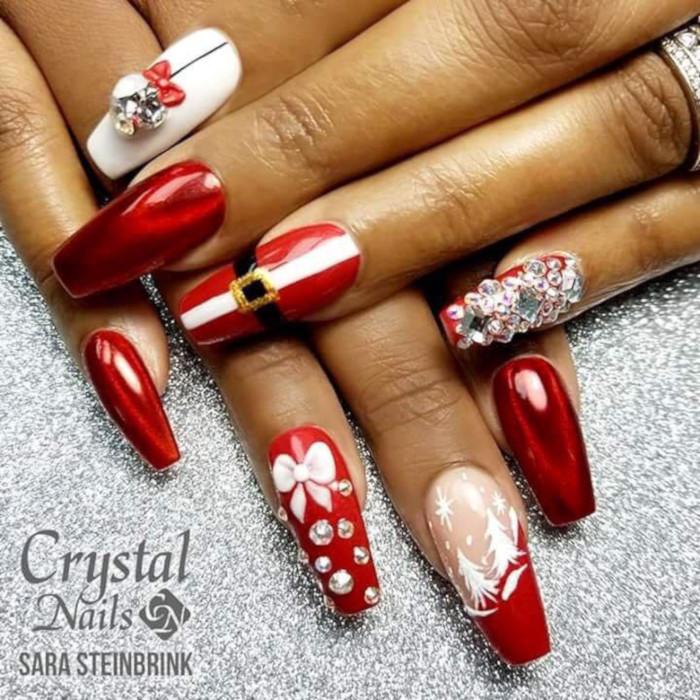 If you are definitely seeing your nail artist for a holiday manicure, here is the photo you should show them at the salon.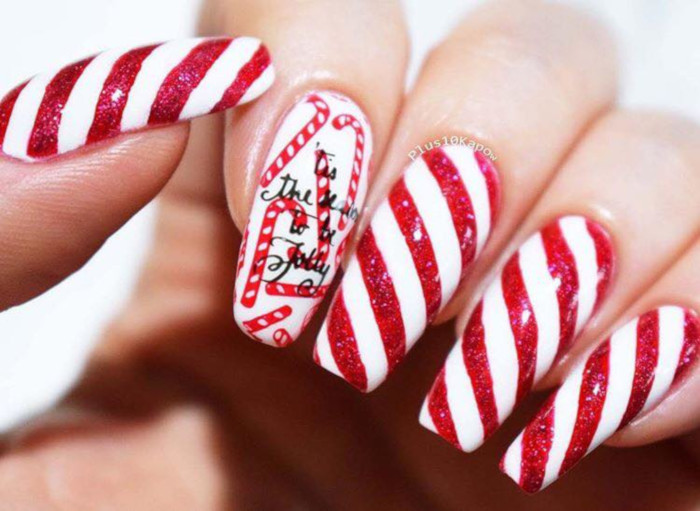 Get the most famous Christmas treats on your nails! If you don't feel like spending extra money on getting your nails done, you can definitely use this nail art as inspo to create your own version.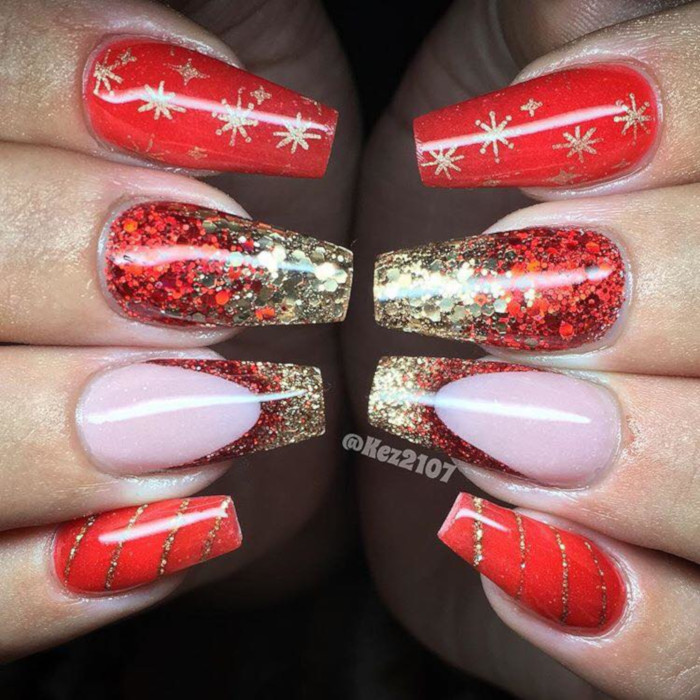 Shining stars and glitter are a combo made in heaven! The gold stars on a red base make this nail design holiday-approved.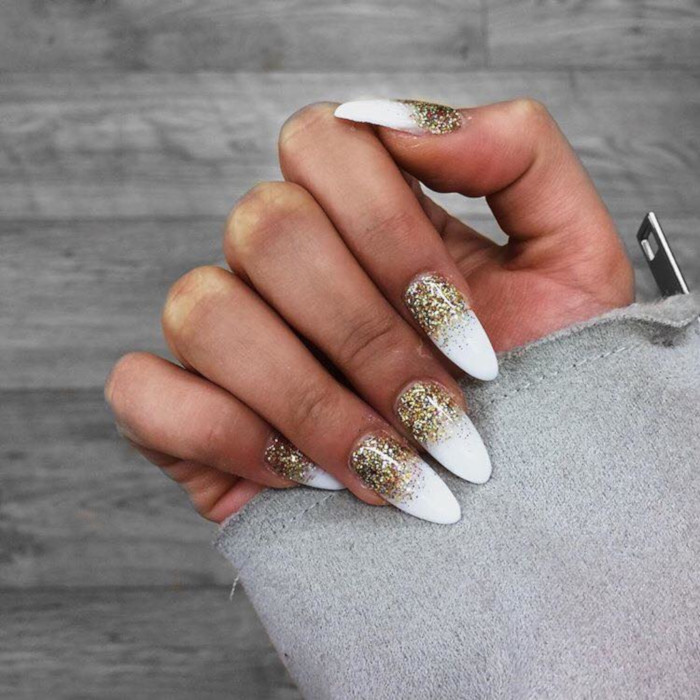 If you are not the type of person to walk around with holiday-themed nail art, here is a chic option for you. The white nail polish is a synonym for snow, while the glitter is here to mark the most glamorous season of the year.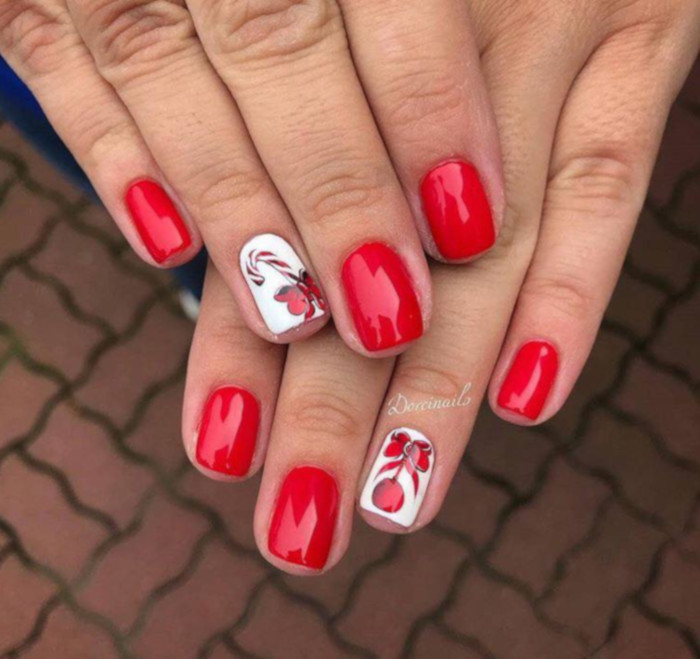 Here is how to spice up a regular red manicure with holiday-inspired motifs.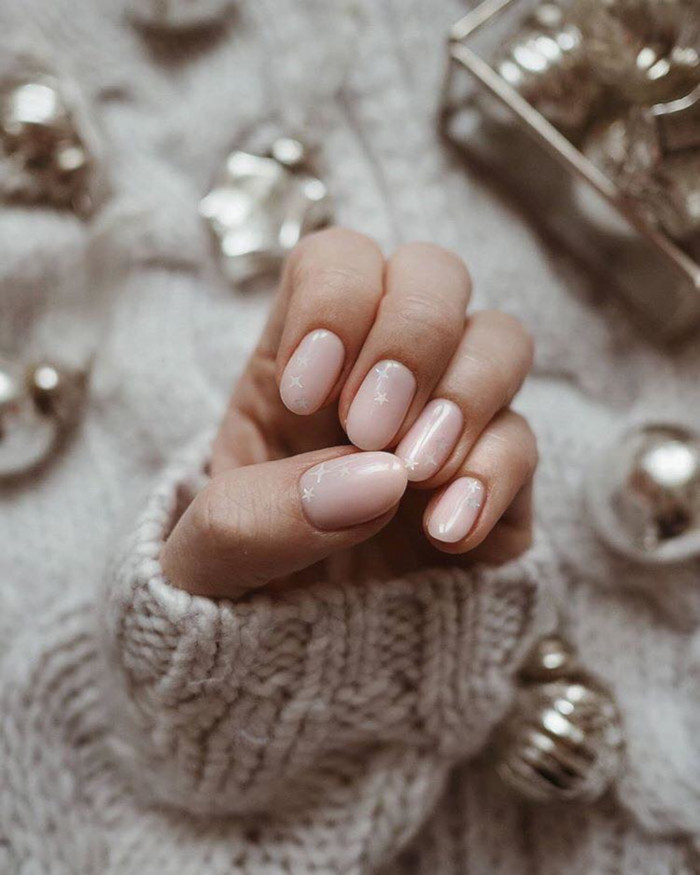 If you are not big on color, there is still a way to pull off a holiday manicure while staying in the neutral zone. Add stars to your go-to nude manicure to get in the holiday mood.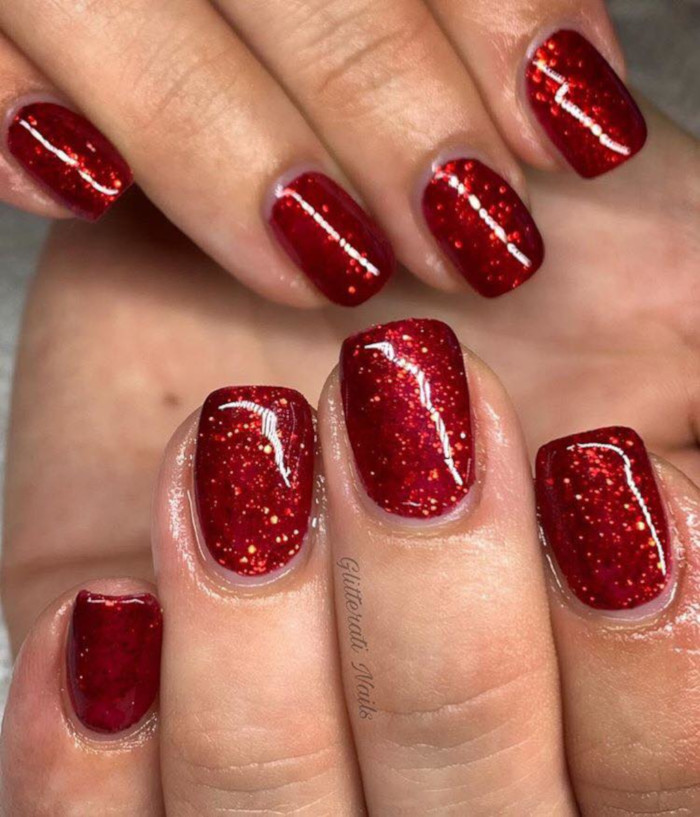 Red glitter nails are perfect to rock during the holiday season.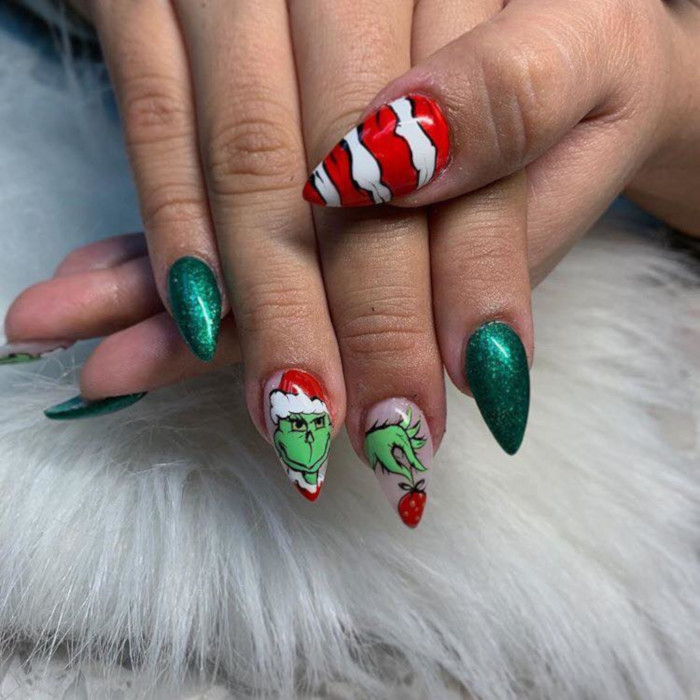 Make the Grinch smile this holiday season by getting this fun nail design.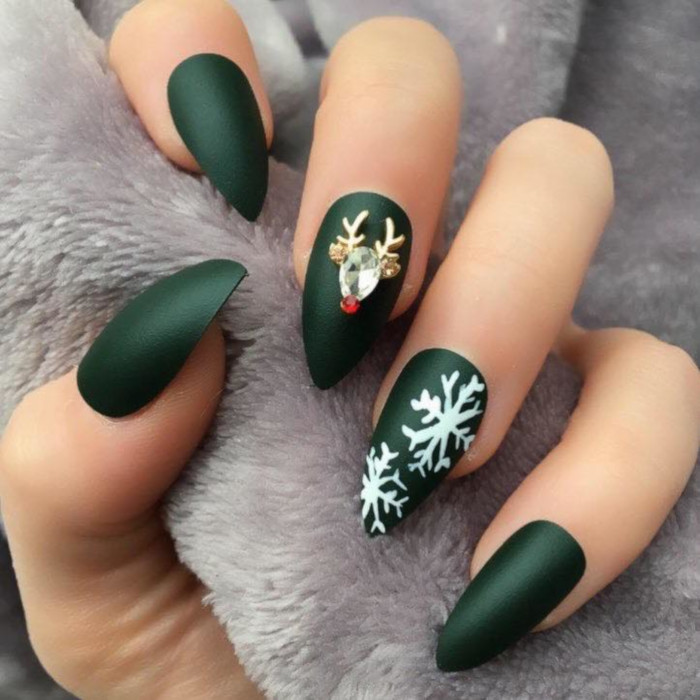 The color of your Christmas tree is the perfect color for a holiday-inspired nail design. Some 3D embellishments that imitate Santa Claus' hard-working helpers will also make your manicure Christmas-approved.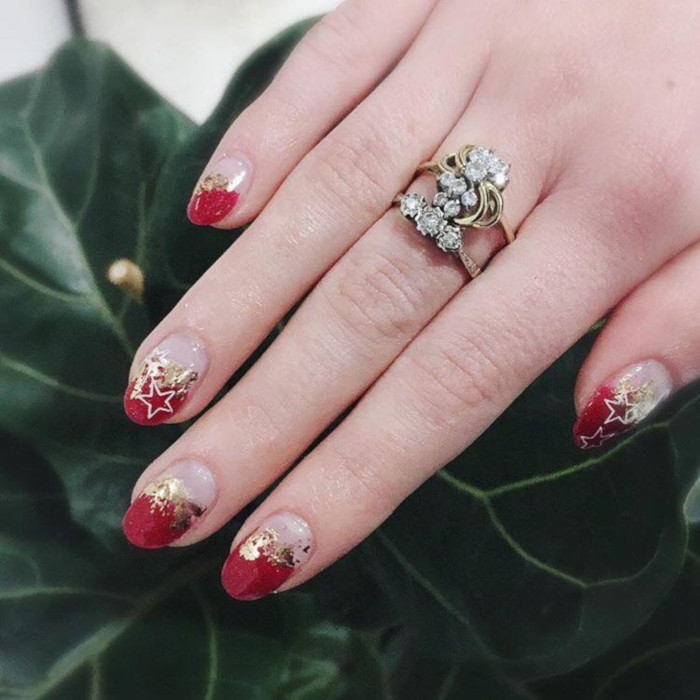 With the rise of the see-through fashion, clear nails have been more popular than ever. Here is how to rock this nail trend while feeling the holiday spirit.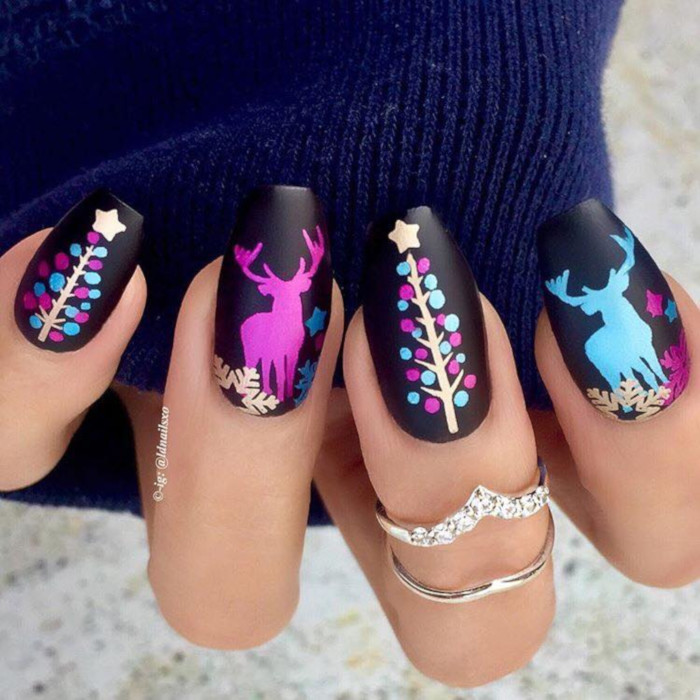 If you want something more innovative, get nail art in electric colors. You don't always have to rely on white, red, green, or blue when it comes to holiday nail designs.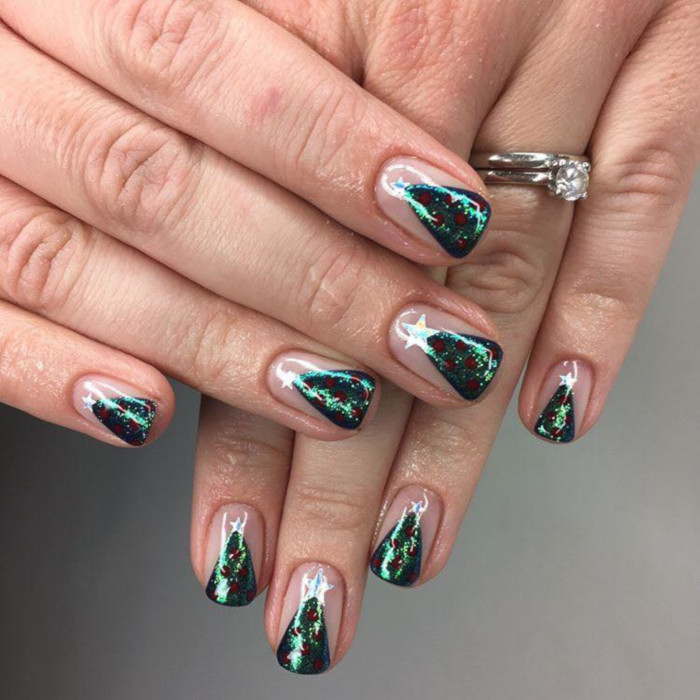 Tiny Christmas trees on your nails will get the youngest members of your family super-excited.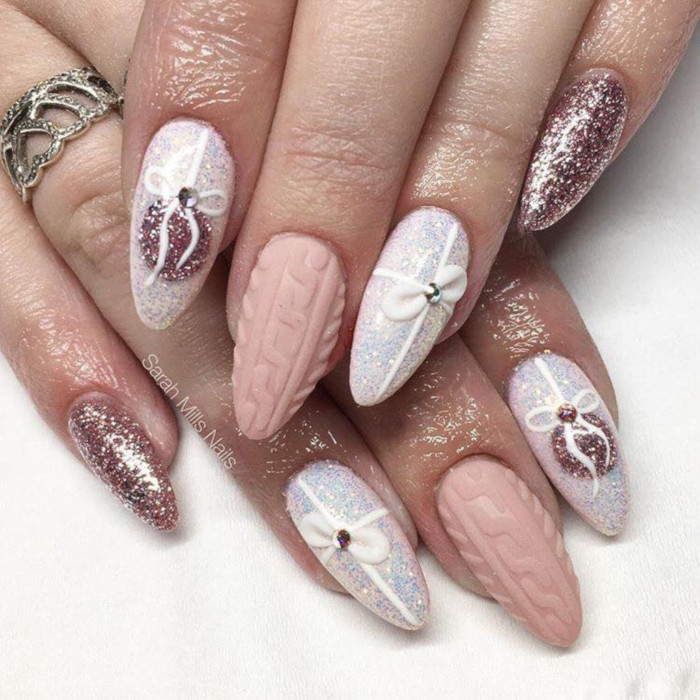 Make sweater nail art holiday-approved by adding motifs that remind you of the most magical time of the year.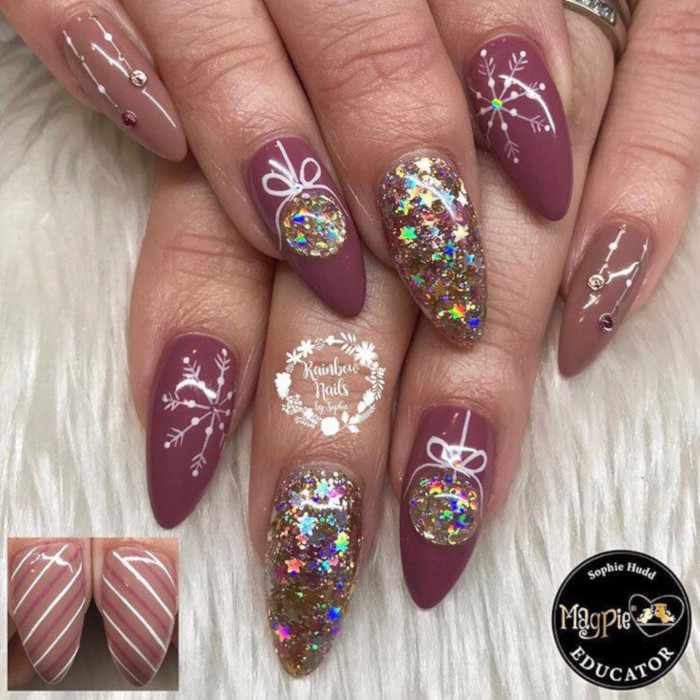 Your Christmas tree is not the only thing that needs shiny decorations. Don't forget to get your nails decorated with holiday motifs this season.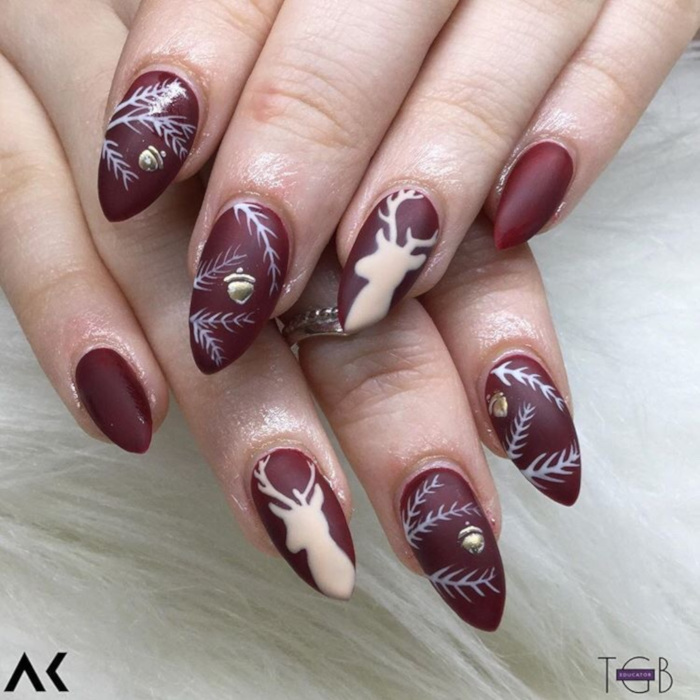 Burgundy, the richest color of them all, is a perfect base color for holiday-themed nail art.