Classic cat eye makeup looks good on any and every woman, no matter the shape or color of their actual eye. From chic black to glittered all over,  there are so many different ways to duplicate this embellished beauty look for yourself. And here are 25 different how-to tutorials for creating the perfect cat eye right at home for every workday, date night or weekend adventure.
1. Classic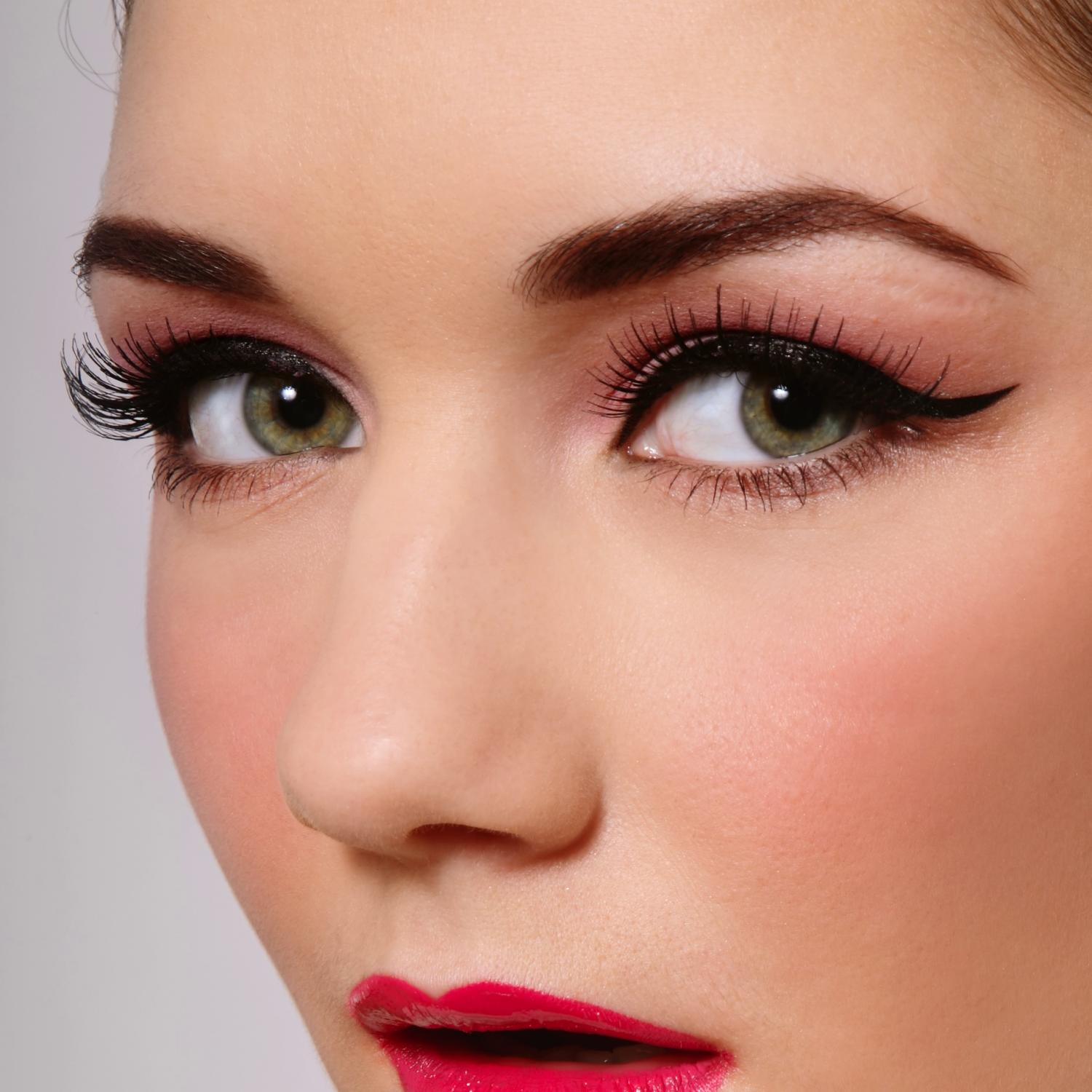 Divine Caroline gives us a video tutorial and some great tips on creating a classic, cat eye look that you'll be able to use for all occasions. Everyone deserves to learn how to make this look work for them.
2. Winged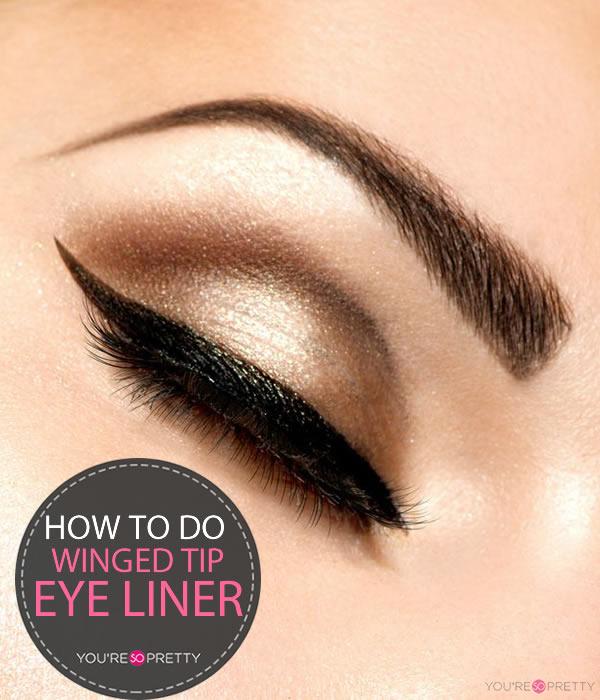 Similar to the classic cat eye with a more delicate and lesser swoop, this subtle and fierce look can be replicated at home with the help of You're So Pretty.
3. New Year's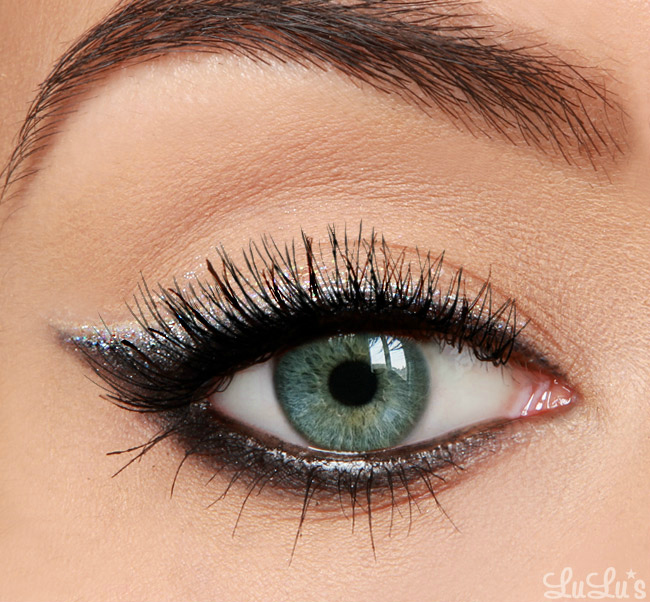 Of course, this look can be used for other special events – any where you'd like a dabble of glitter to adorn yourself with! Check out LuLu's for the know-how on this smokey, glittering beauty.
4. Natural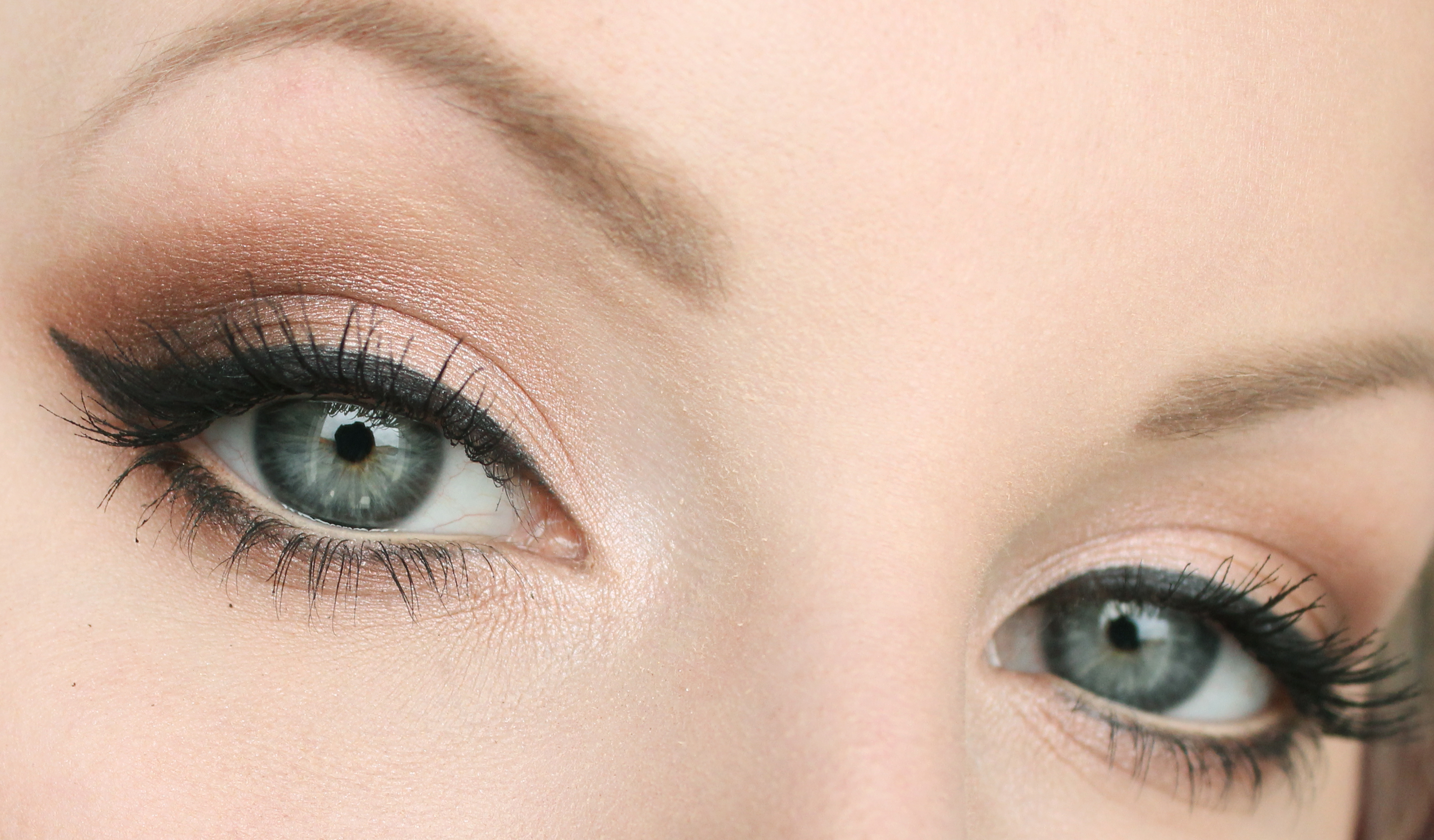 I Make You Smile gives us a chic and clean cat eye look filled with a natural bit of color right on the lids. It gives the bolder makeup technique a bit of a softer appeal and not as striking as others on the list.
5. Delicate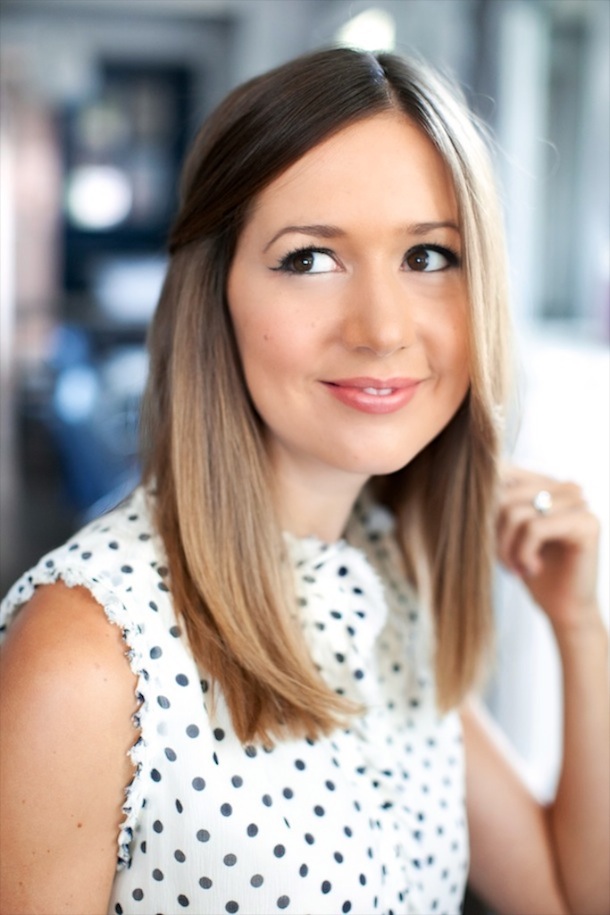 Here's a delicate and feminine cat eye perfect for those that are a bit scared to head into the bold underworld of dramatic and fierce makeup. It's a quick and easy how-to that's perfect for novice makeup-doers.
6. Stamped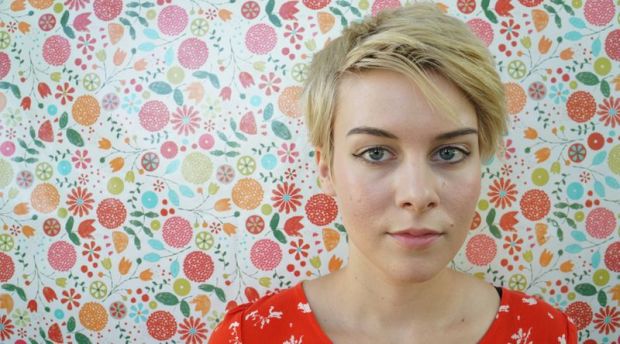 Yes, you can even create a simple little stamp to get that soft, winged look that you're in love with but can't seem to get the pencil or brush to recreate.
7. Teal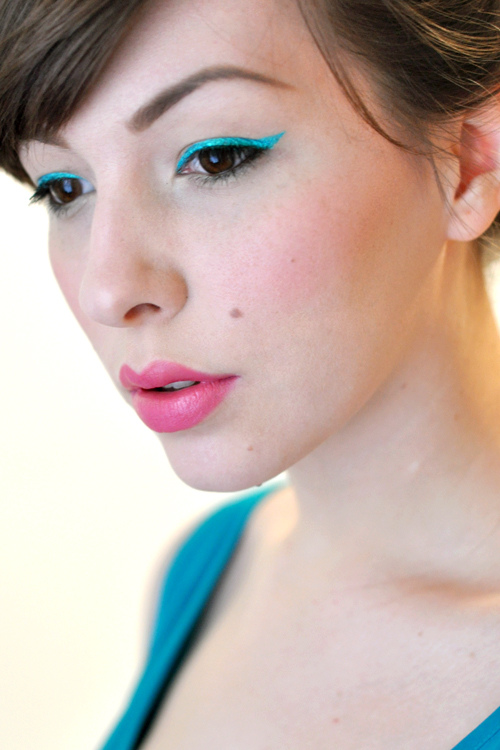 Keiko Lynn created a striking and beautiful cat eye with the help of some teal liquid liner! Hop on over to her blog and check out the Makeup Monday how-to post.
8. Kitten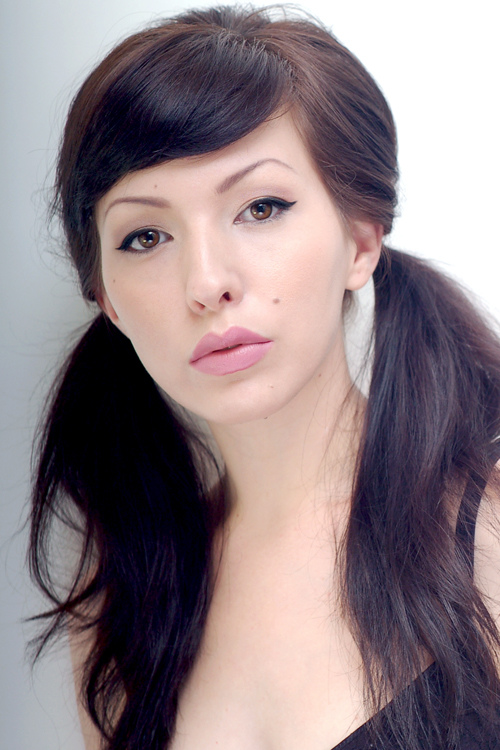 This is another delicate look that's known as the "kitten" eye since it's a bit more understated than the classic cat eye.
9. Gold & Purple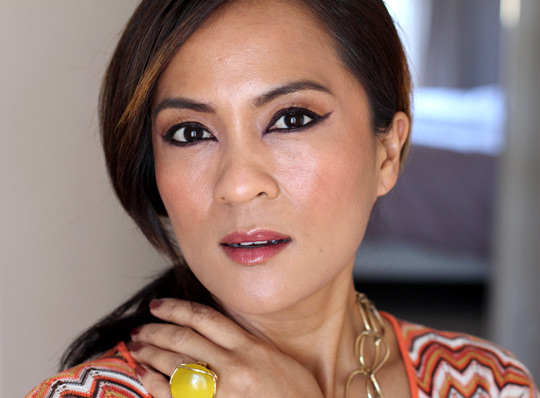 Here's another smokey, colorful cat eye look that we're swooning over. We love its warmth and how you can dress the look up or down depending on the day.
10. Tape
Beautylish shows us how to take tape and use it as the best beauty tool around. This gorgeous, artistic style was created with a bit of simple tape pieces. Found out how after the jump!
11. Punk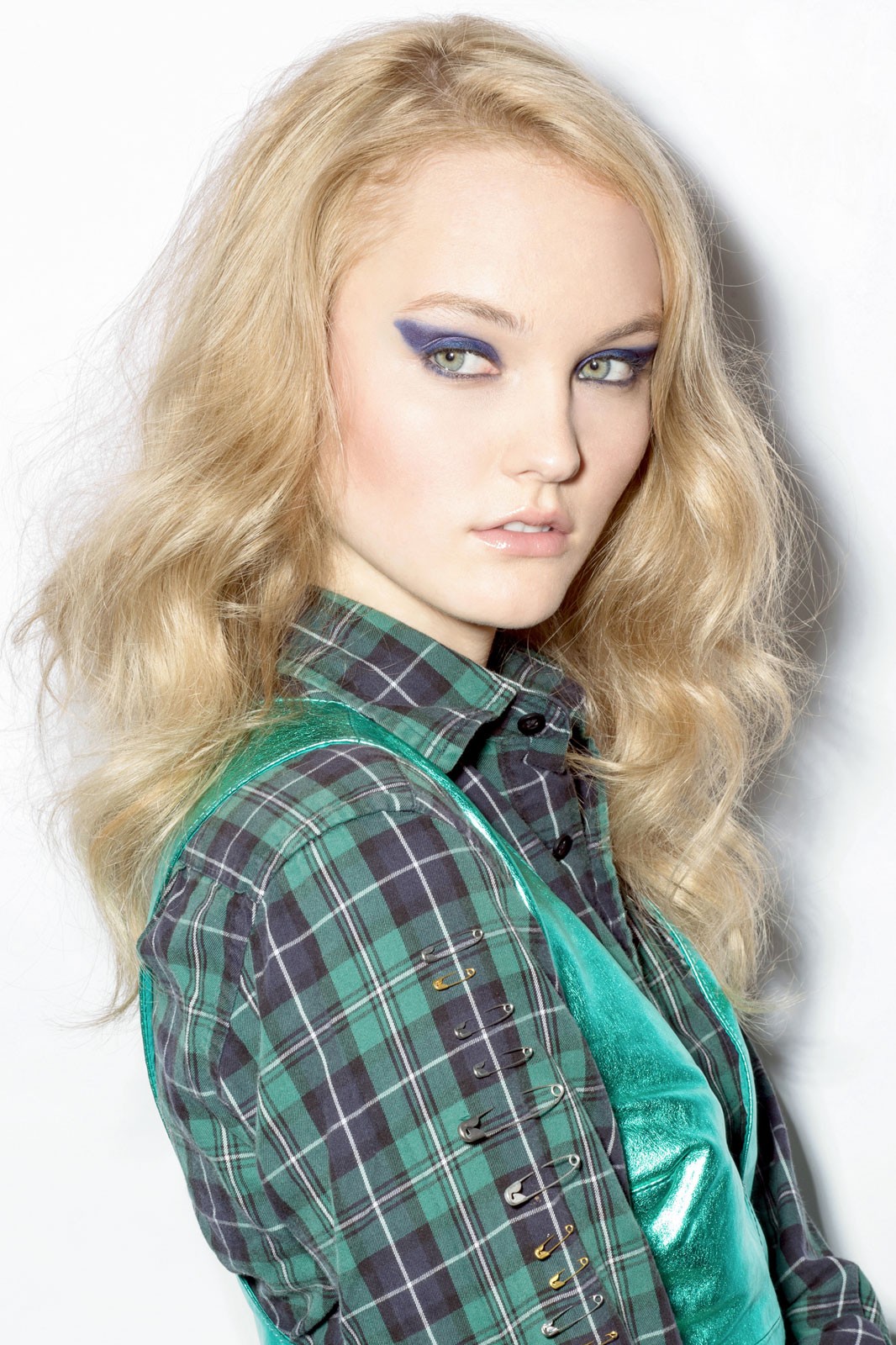 For those that love drama and a bit of color too, Refinery 29 has a look that you'll be swooning for. Just check out this punk-inspired cat eye perfect for your next big event!
12. Ultra-Drama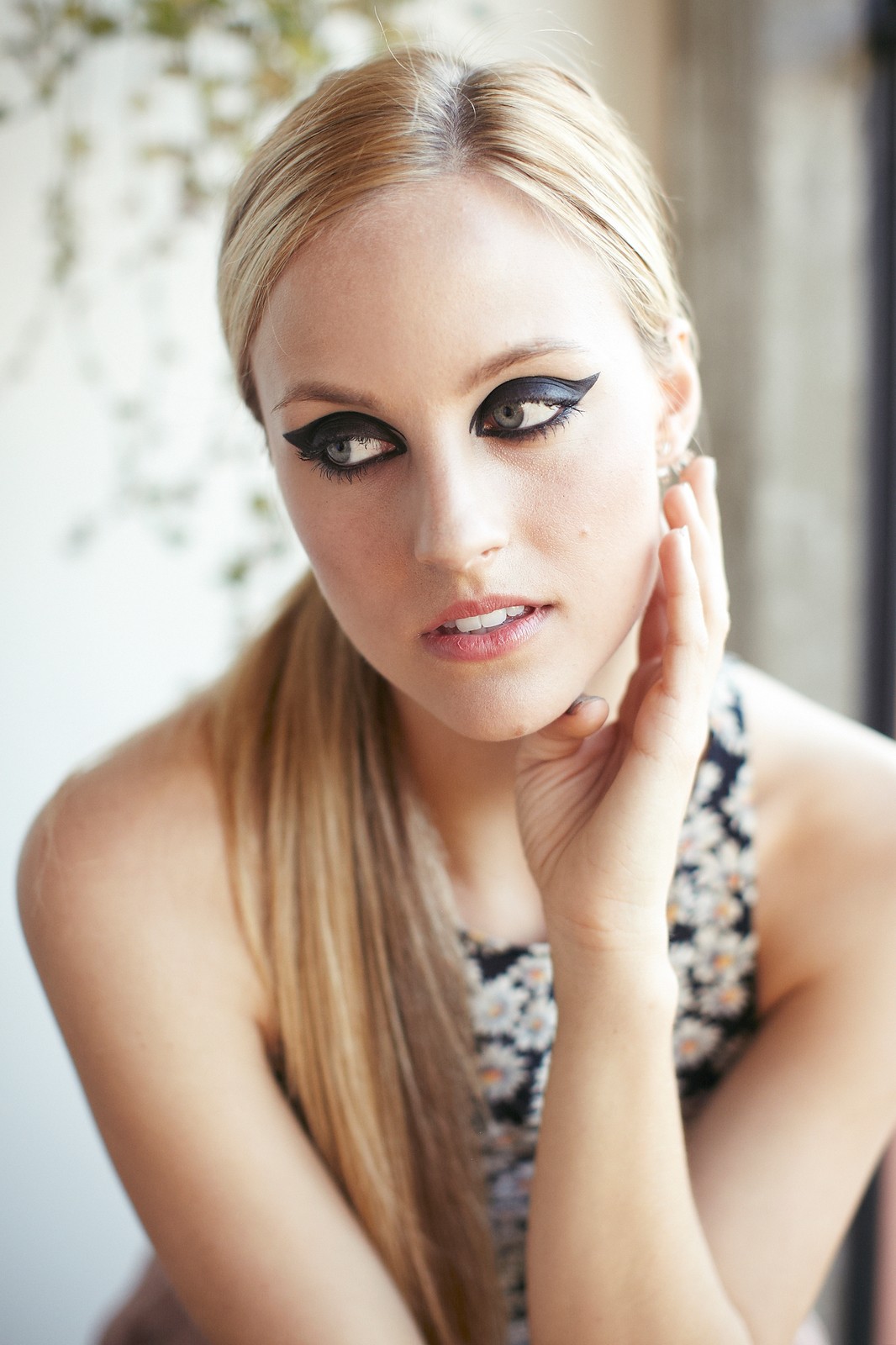 If you really want to go with a bold and unabashed look then you'll need to hop back over to Refinery 29 and learn all about how to create this Catwoman, ultra-dramatic style for yourself.
13. Double-Wing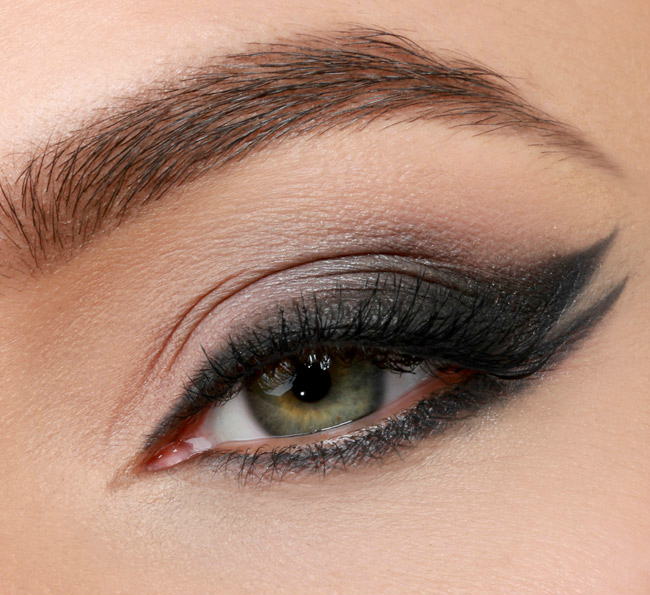 There's something super sexy about a cat eye that has double wings, especially when it's made to look a bit softer without the liquid eyeliner.
14. Bardot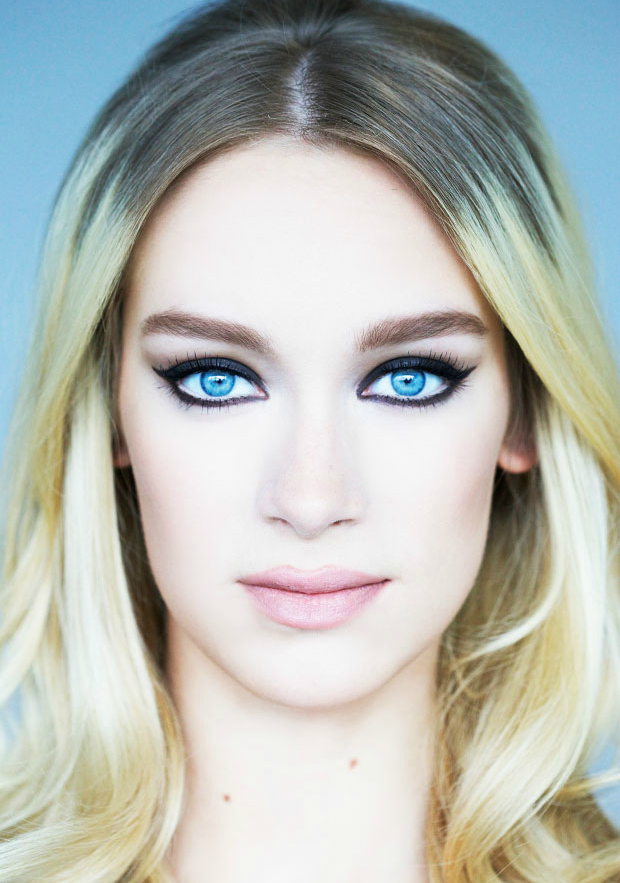 Marie Claire brings us a super special treat! Learn how to recreate Brigitte Bardot's sultry and sexy top and bottom lined cat eyes with this easy, breezy tutorial.
15. Double-Color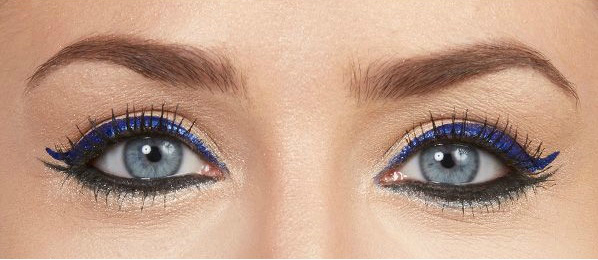 All Day Chic shows us how to bring color and extra-pizzazz to the cat eye table, and what's great about this tutorial is that you can swap out colors that suit your specific needs.
16. Upside-Down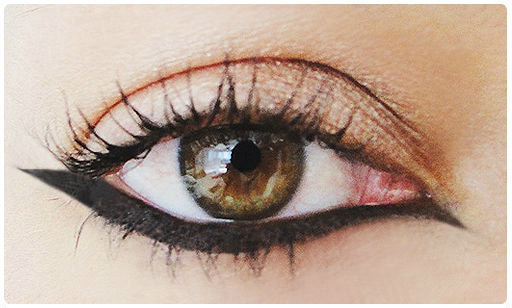 Do something really funky like The Beauty Department did and totally flip your cat eye look upside-down! It's a bit more eclectic and funky for those that like to experiment with their looks.
17. Thickened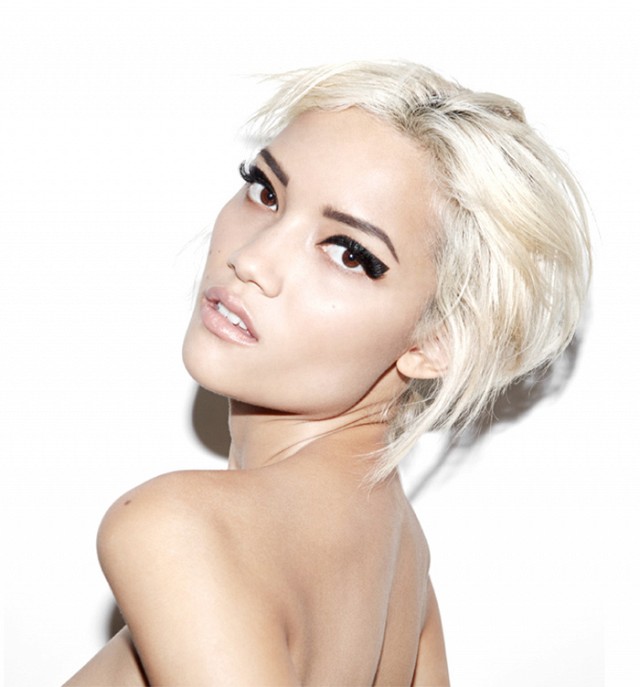 Byrdie gives us several ideas on how to upgrade a classic cat eye look and this is one of the most bold and fierce of styles. Thicken it up a bit and add a pop of glitter too!
18. Smokey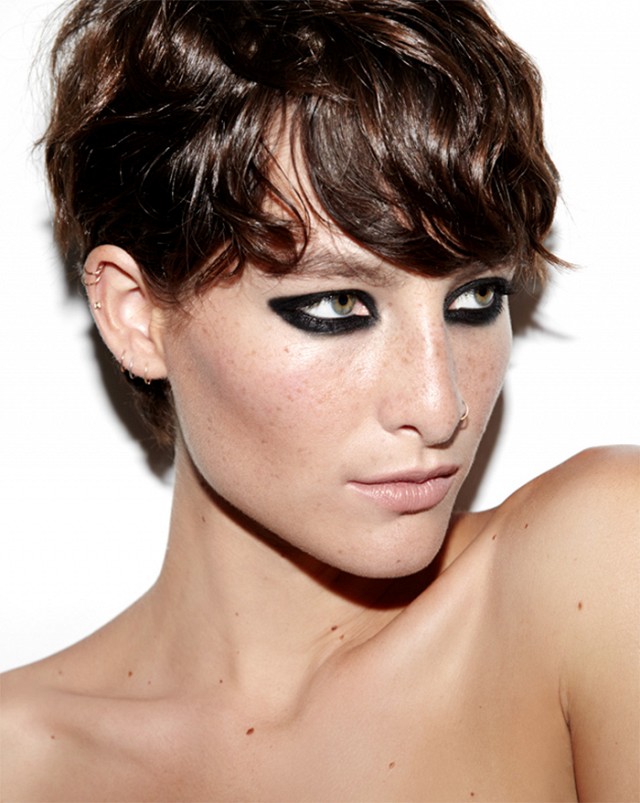 If you want a style that's a bit more for the evening hours and has a bit of sex appeal too, this super smokey look from Byrdie could be exactly what you need to learn how to replicate.
19. Shadowed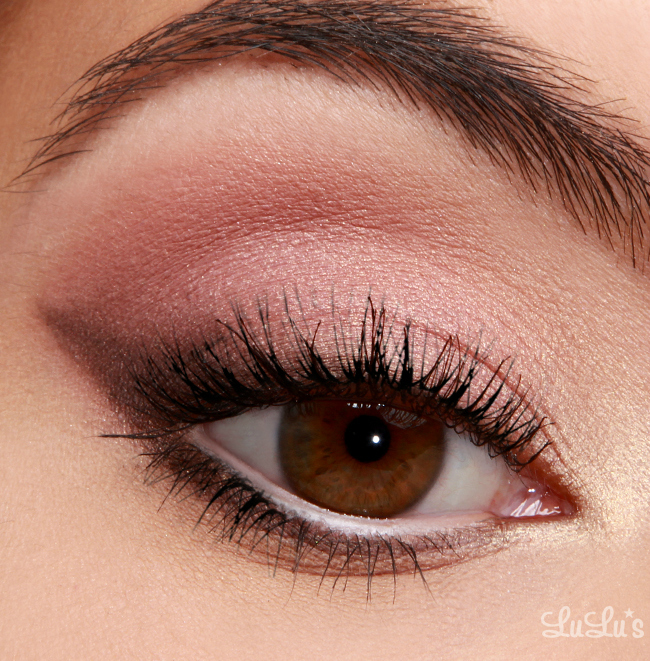 Here's another delicate and softened cat eye look that's made with the help of a bit of eyeshadow.
20. Green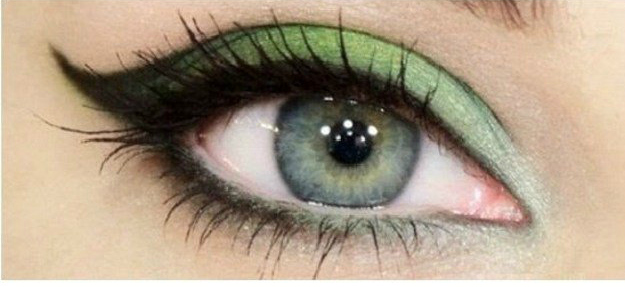 If you're looking for a sassy, cat eye style with a pop of color this green tutorial is going to make you swoon! Perfect for green, violet or brown eyes too,
21. Kitty Cat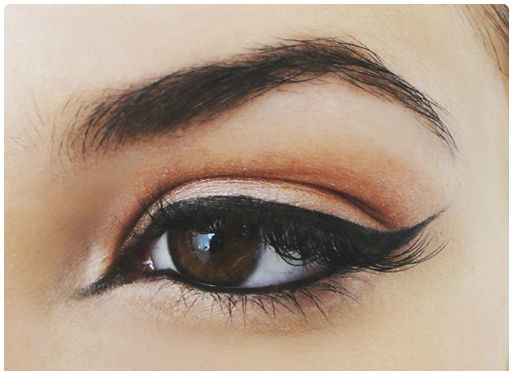 This feline look is brought to us by The Beauty Department. It's a more flirtatious and dramatic style than the classic, more simplistic technique and adds a bit of animalistic fun.
22. Neon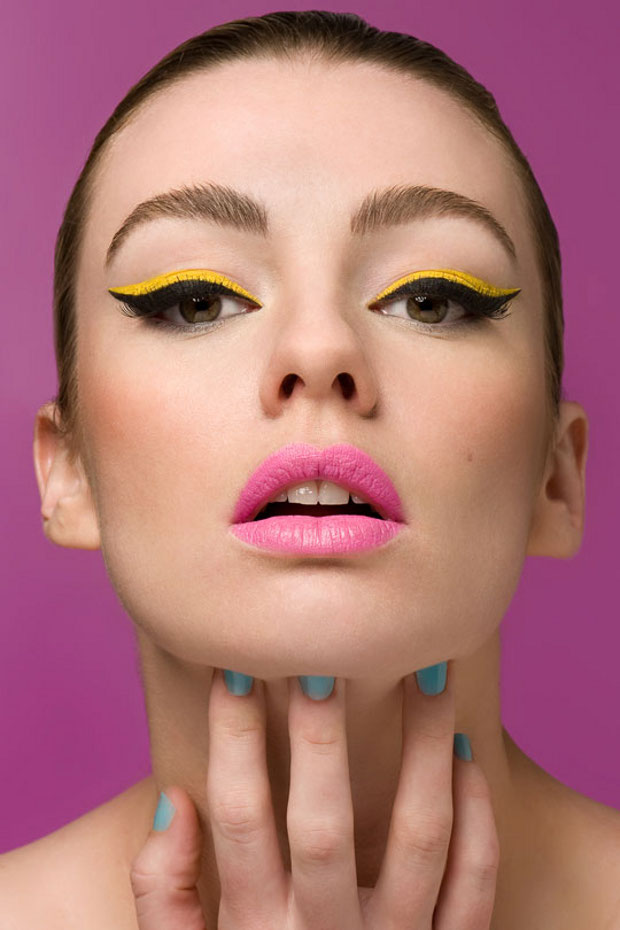 Add a bit of neon to the lid with this striking idea from All Women Talk. This is perfect for brightening up your personality for the spring and summer months!
23. Business Card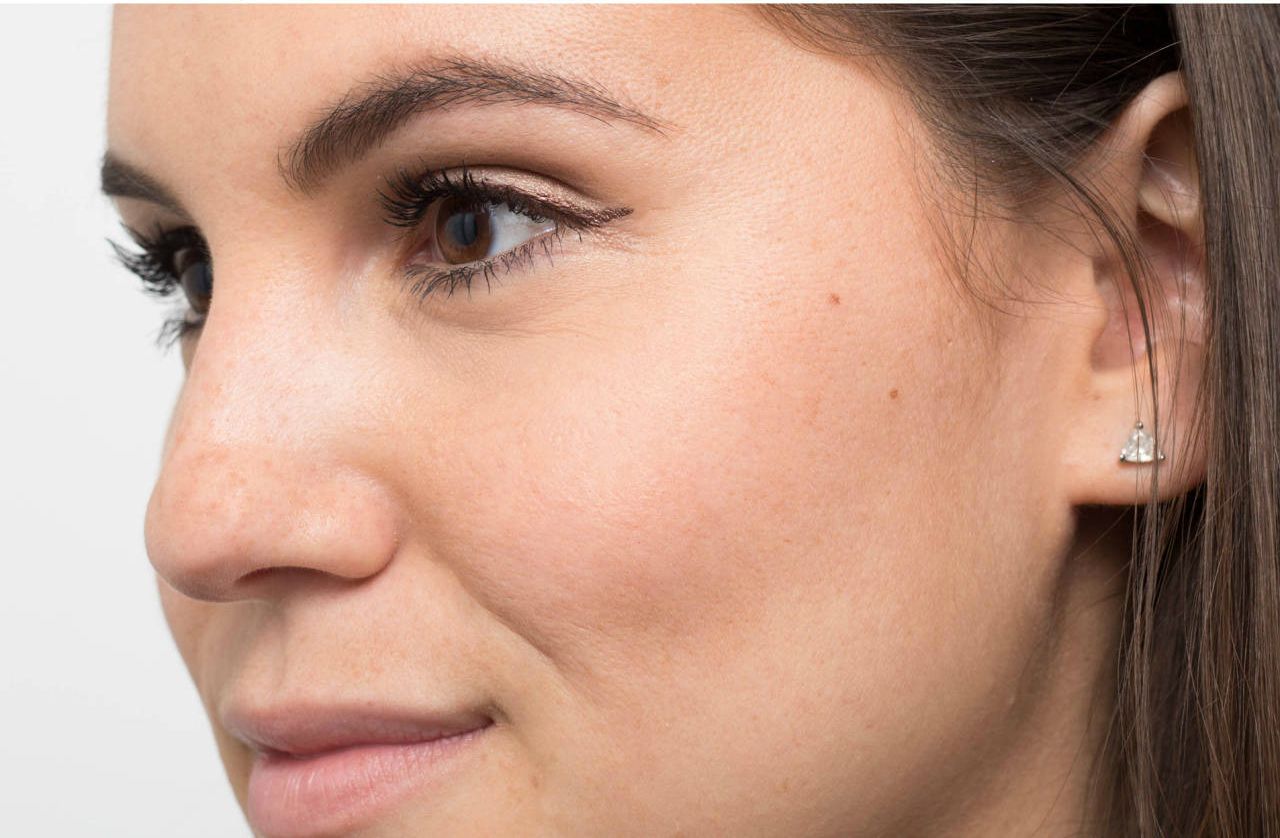 This trick is similar to that of tape but instead of the bolder wing, you'll get a short little flick that provides a more subtle style in the end.
24. Ombre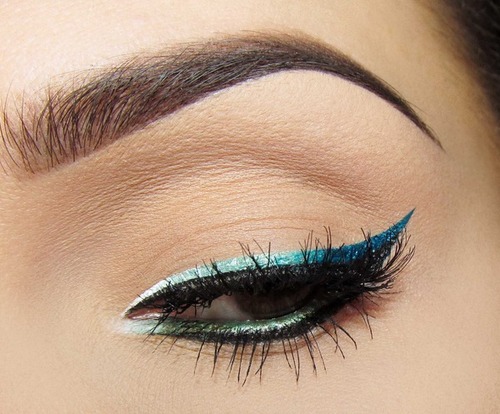 I fell in instant love with this ombre look found at AWT. The color choice is gorgeous and feminine and it's easier than you may think to recreate yourself.
25. Topcoat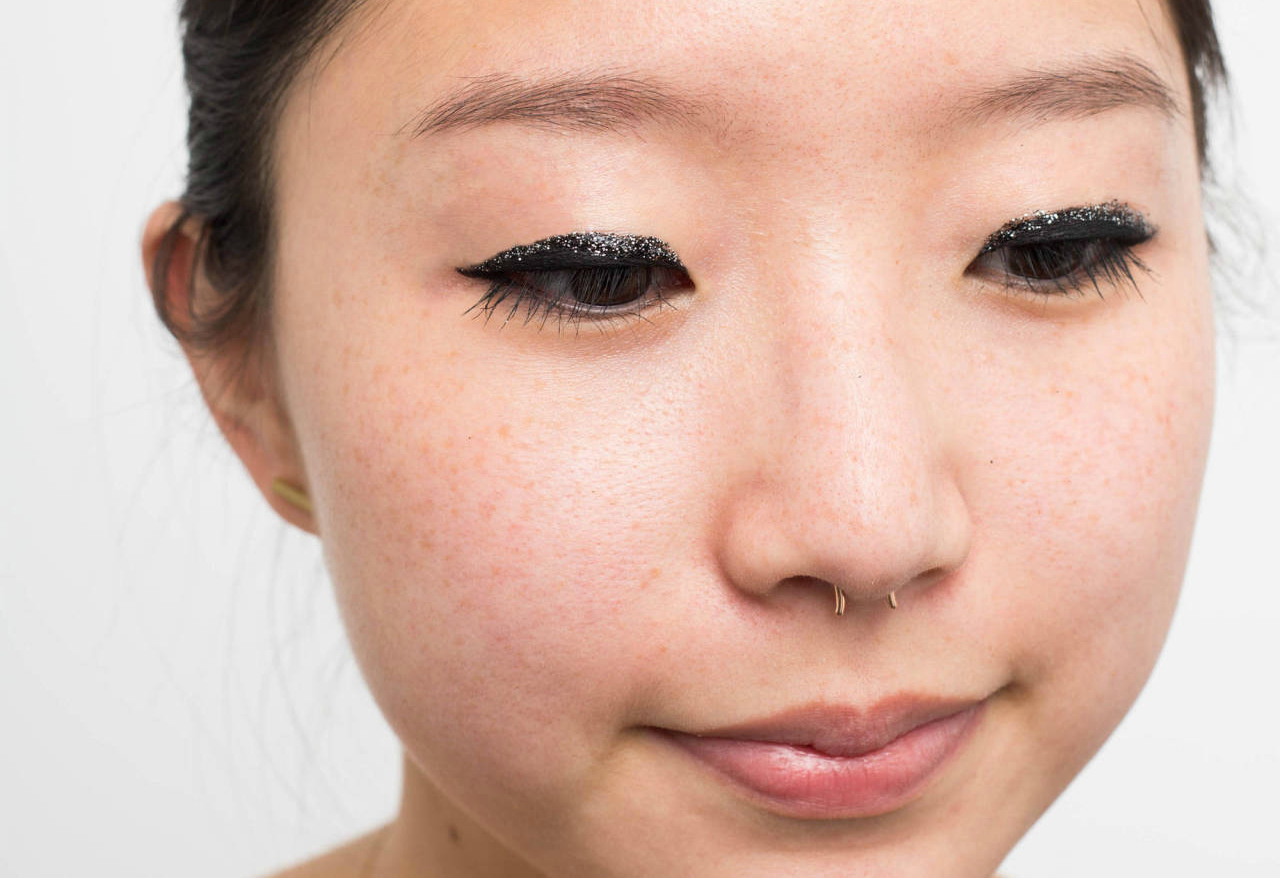 And sometimes a glittered topcoat is all you need to make a unique statement on the day's look.