Fruit-inspired manis are always in for the summer. This time the refreshing watermelon is in the center of the attention, inspiring Instagram nail artists to create the prettiest melon-inspired nail designs. Watermelon nails are the cutest, brightest and easiest way to summer-ify your nails. Whether you want to bring a photo to your nail artist or create nail art by yourself, there's a watermelon nail design for everyone. Flip through this gallery to discover the prettiest watermelon manis that you'd want to copy this summer.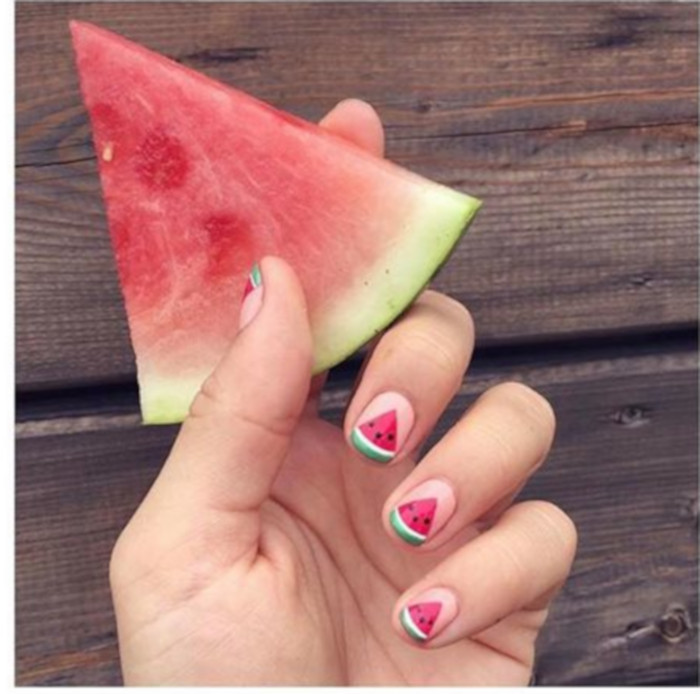 Paint cute melon slices on your bare nails for a chic, negative space nail design. If you want a bolder look, use a vivid nail polish color as a base.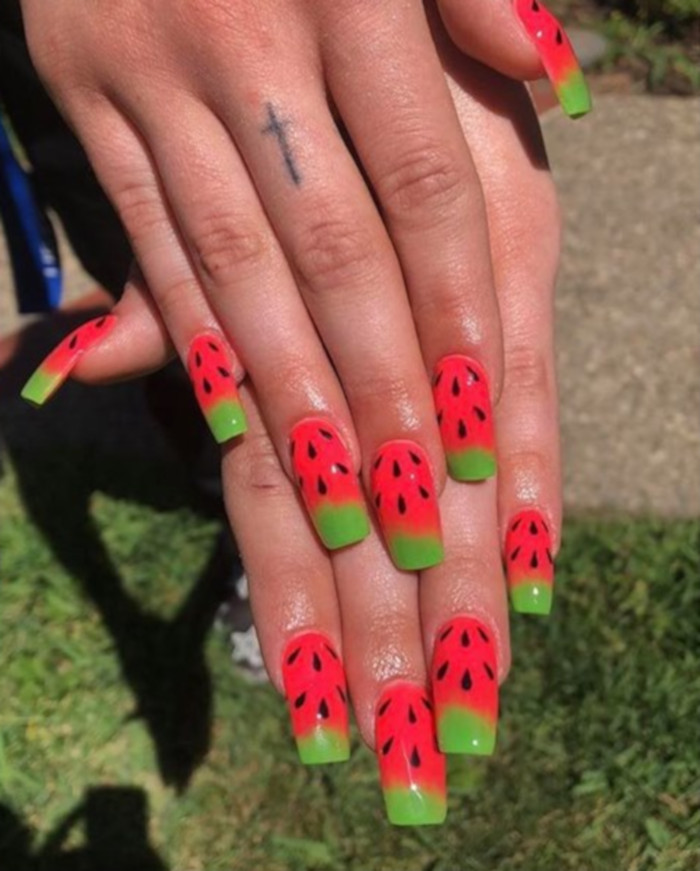 Turn your nails into delicious watermelon slices by using red, green and black nail polish. This is an easy watermelon nail design that you could replicate at home. It's perfect for long nails.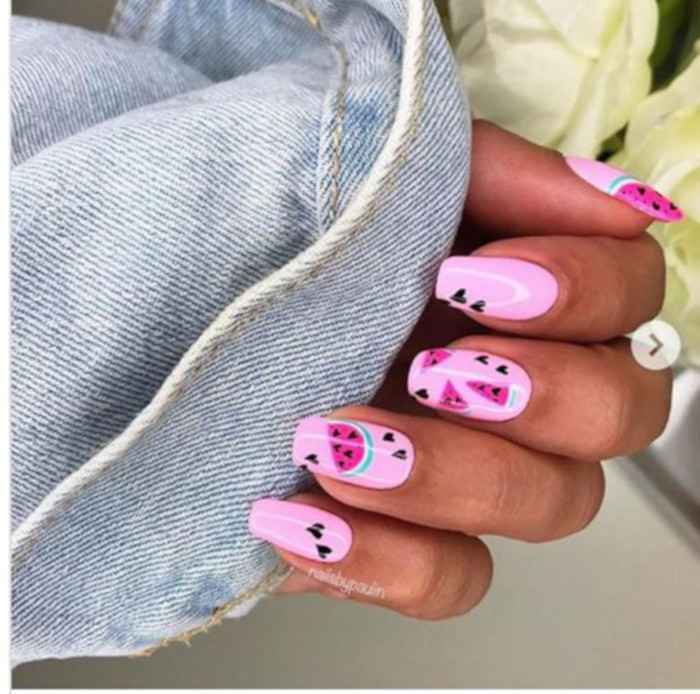 This nail art is a cute take on the watermelon nails trend. The bright pink base will make your nails stand out. Add some tiny hearts for a girly vibe.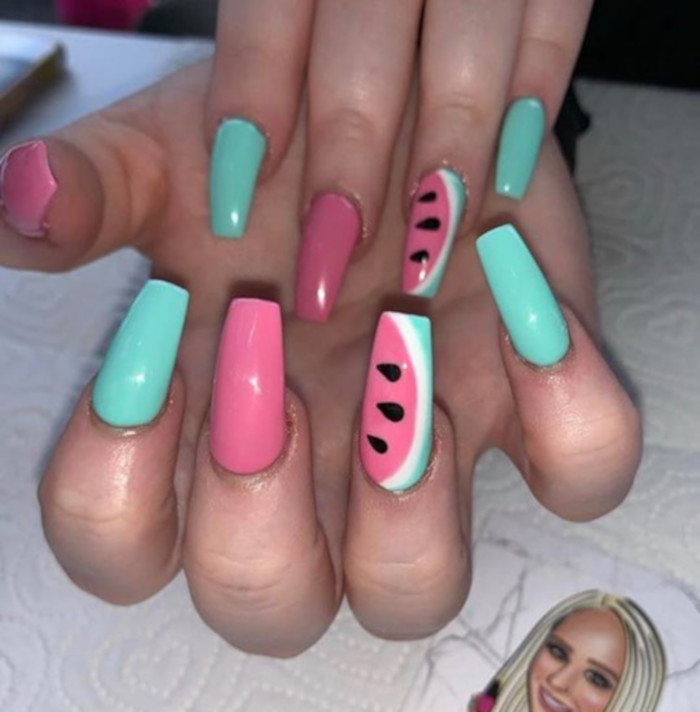 If you don't feel like doing your nails for hours, this adorable watermelon nail design will do the job. Color your nails in shades that resemble watermelon like pink and green and paint a watermelon slice on at least one nail on each hand. This is one of the easiest watermelon nail designs to replicate.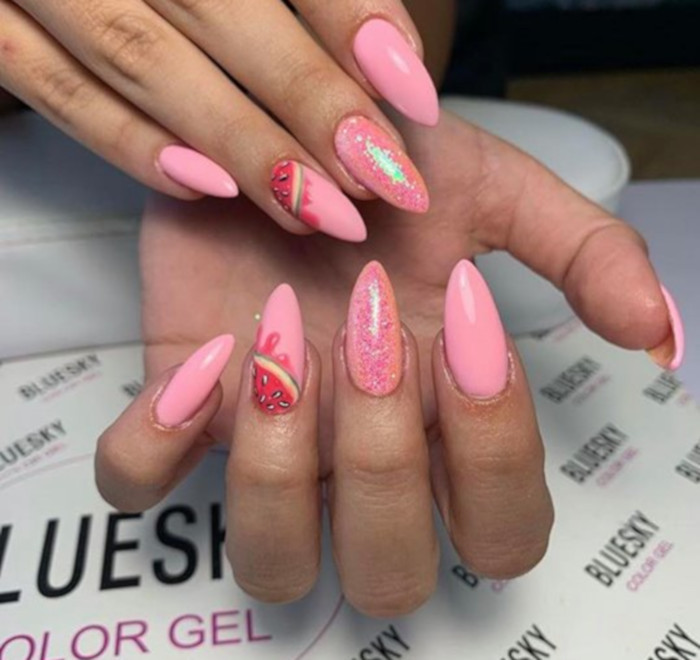 You can't go wrong with pink on pink. Spice up your watermelon nail design with a pop of glitter. This is also another easy design that you could paint by yourself.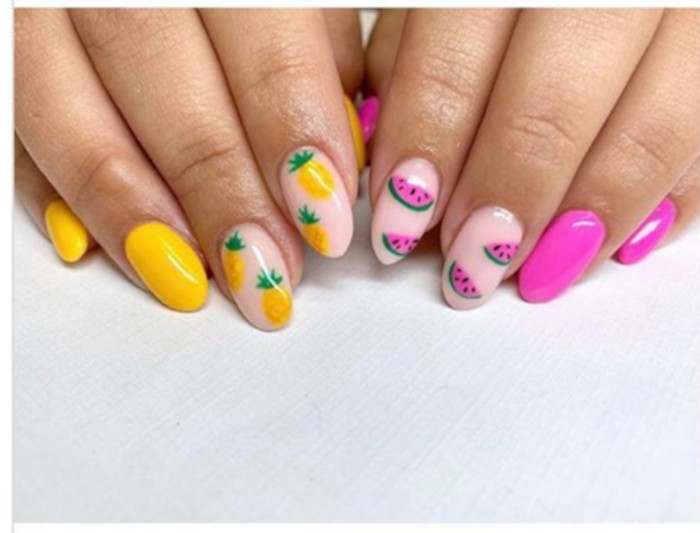 Mismatching manis are a great way to summer-ify your looks. If you can't decide between your faves, you don't have to! Get inspired by your favorite summer fruit and create the cutest summer nail designs.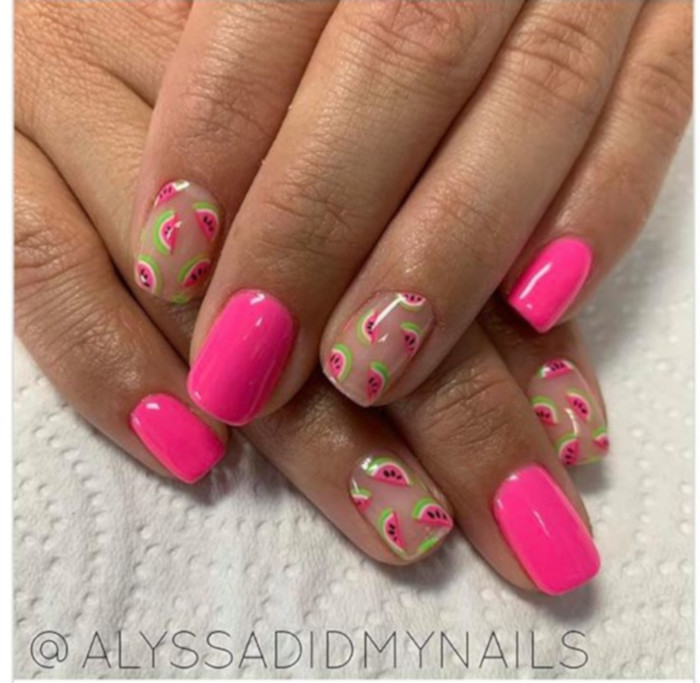 Who knew mini watermelons on clear nails could be so chic? You might need to book in the salon for this nail art, but it's totally worth it!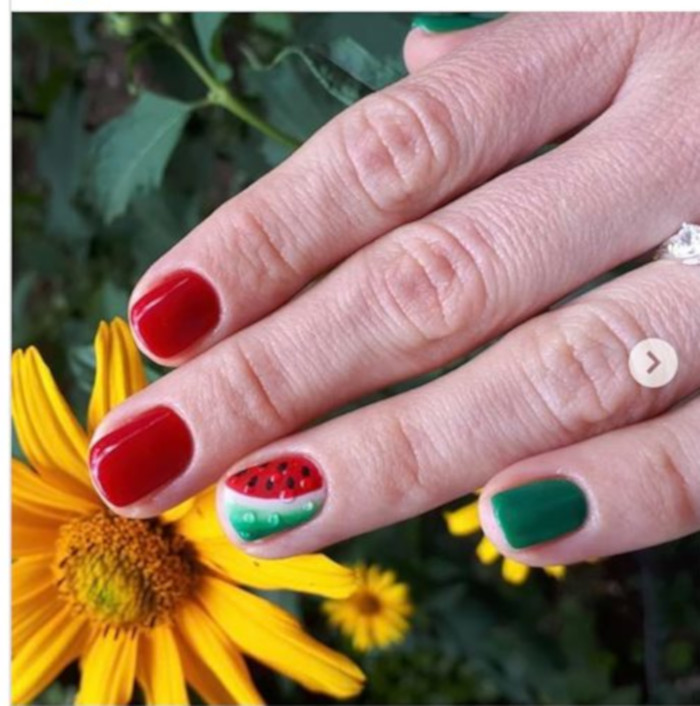 This color-blocking nail art is as fabulous as it gets! Red and green are contrasting colors which make this mani so effective. However, it's the cute watermelon design that elevates the mani to a summer level.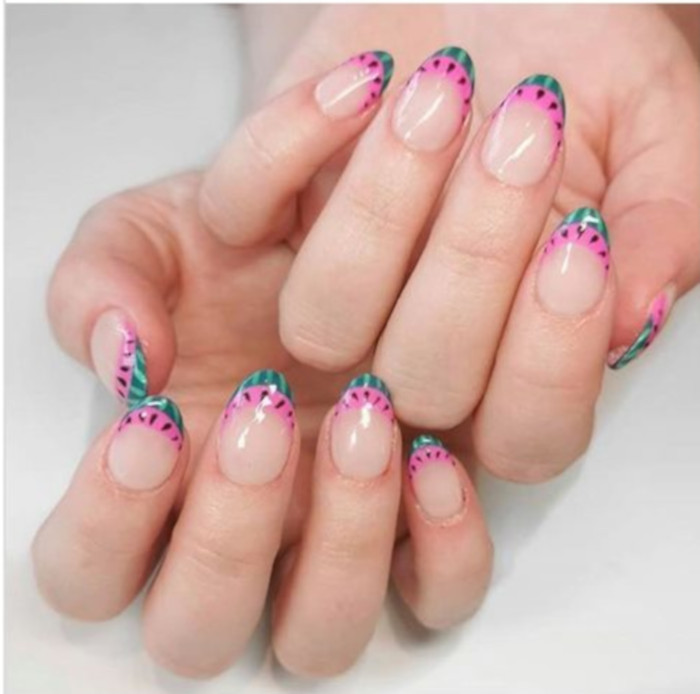 Spice up the good old french manicure by giving it a summery watermelon twist.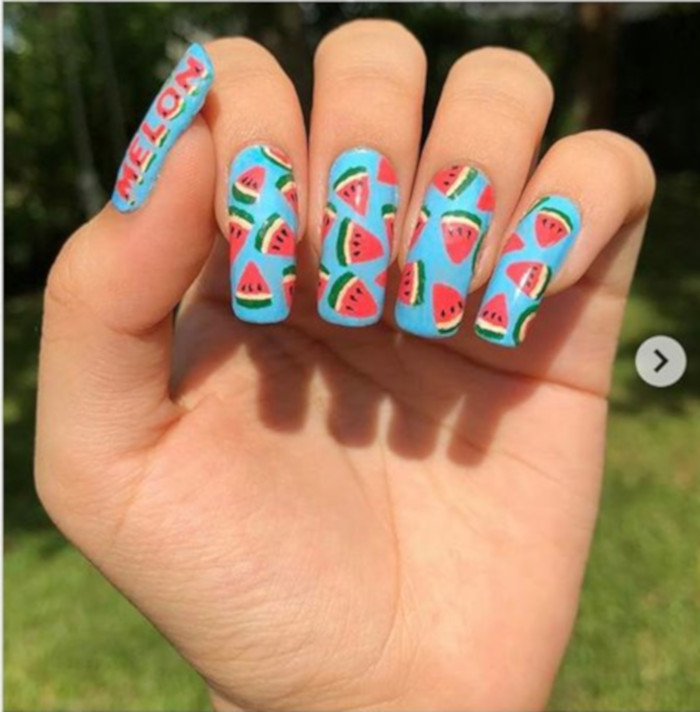 If you have long nails, use the extra space to replicate this insanely delicious watermelon manicure. Use a bright base to create a statement effect.