Since nail art has progressed so much in recent years, we all have the desire to experiment with our nails. If you want to spice up your look this season, we gathered all the chicest nail inspo you need. Scroll down to discover all the statement winter nail designs you should try before everyone else does.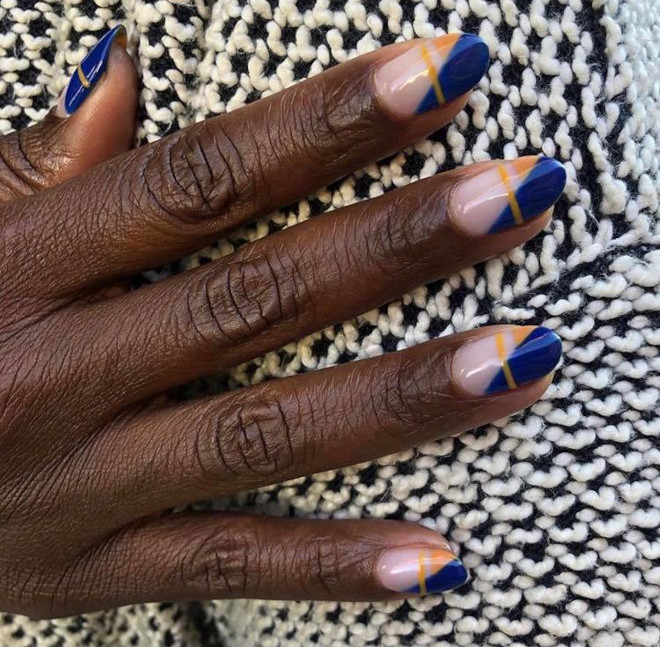 Dich the solid-color manicures for this gorgeous graphic nail design. The contrasting colors look very catchy, yet elegant. This nail design is super easy to recreate, so why not spend some time on a fun DIY project?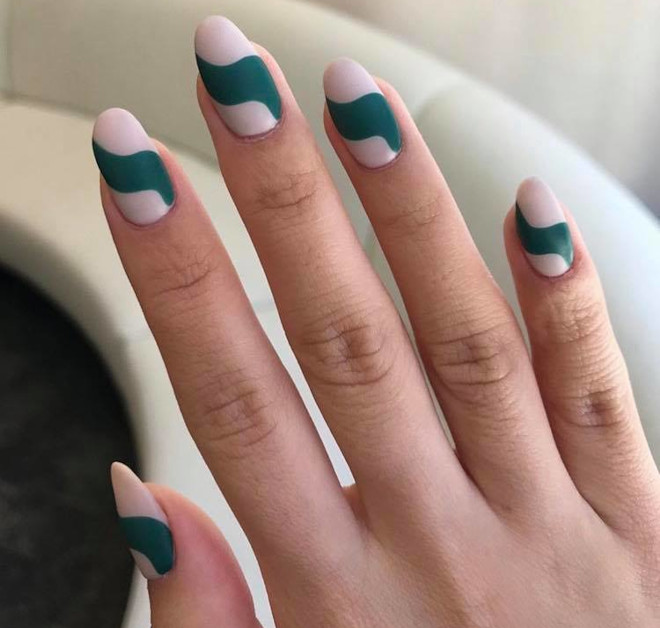 Winter nail designs can look very artful when contrasting shades are involved. Use this chic design to enrich your look this season. For a classy vibe, add a matte finish to your nails.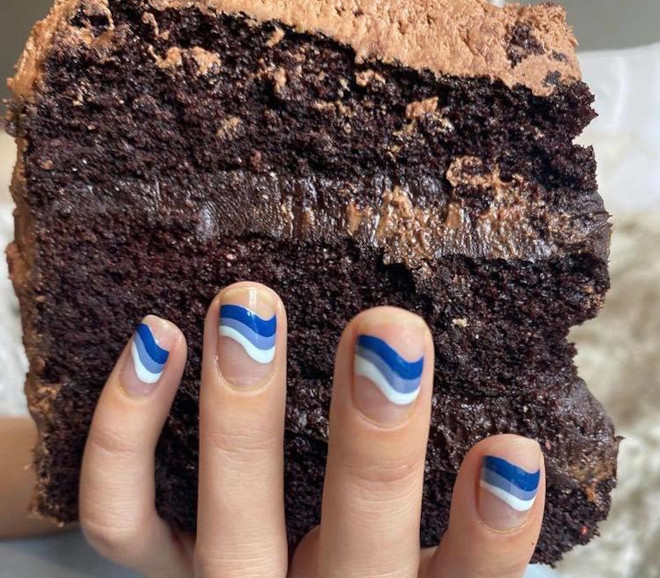 Replicate the shades of the sea on your tips by using this gorgeous winter nail design as inspo. The tonal effect in a wavy form creates a dreamy nail art.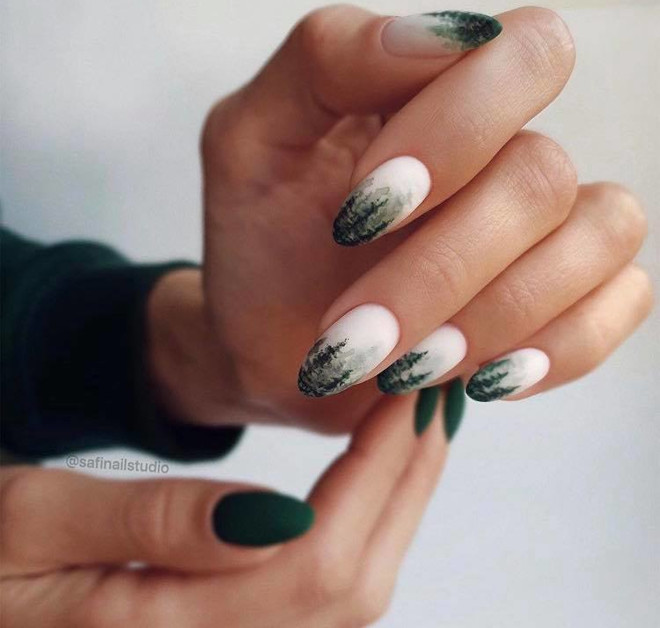 Paint the forest on your nails to achieve an enchanting design. Use milky white nail polish as a base, and feel free to take the rest of the look to your unique artistic direction. Use glittery nail polish to add a sparkly, festive effect.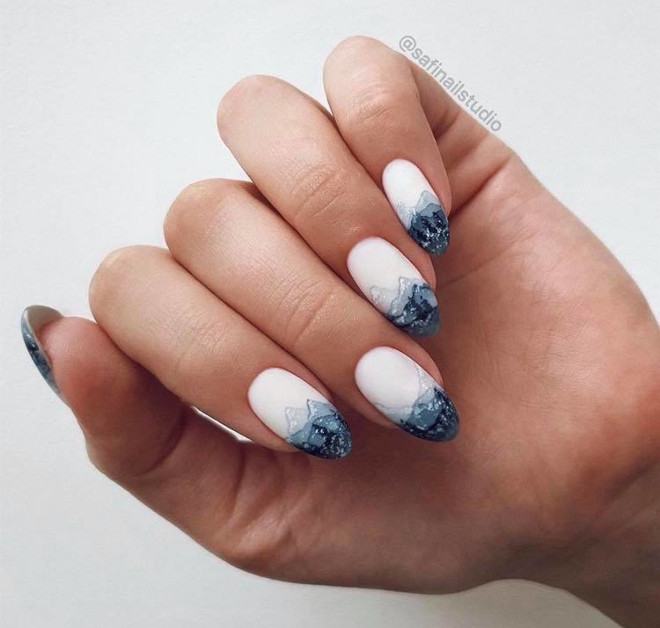 When it comes to unique winter nail designs, this one is our favorite! This modern French manicure takes inspiration from the snowy mountains. Book an appointment with your nail technician to give your nails an icy makeover.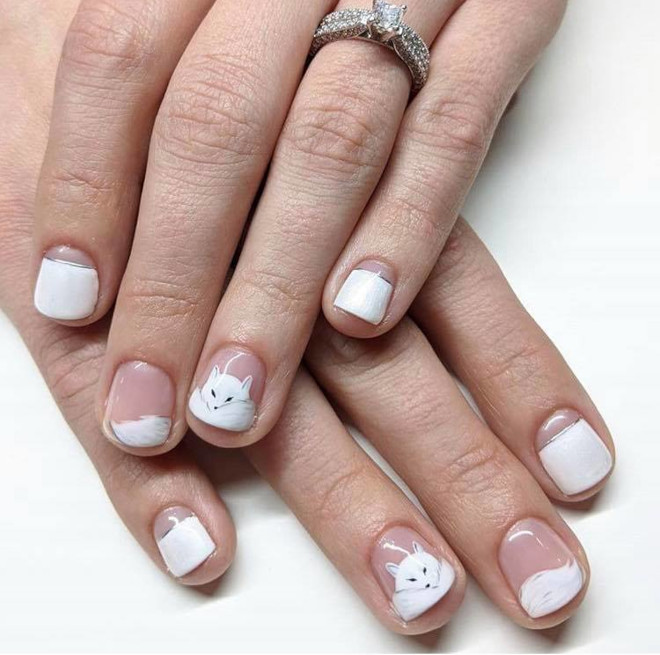 If you're looking for simple, yet charming winter nail designs, arctic foxes will make a cute addition to your tips. Show off your fun-loving side with this artsy manicure.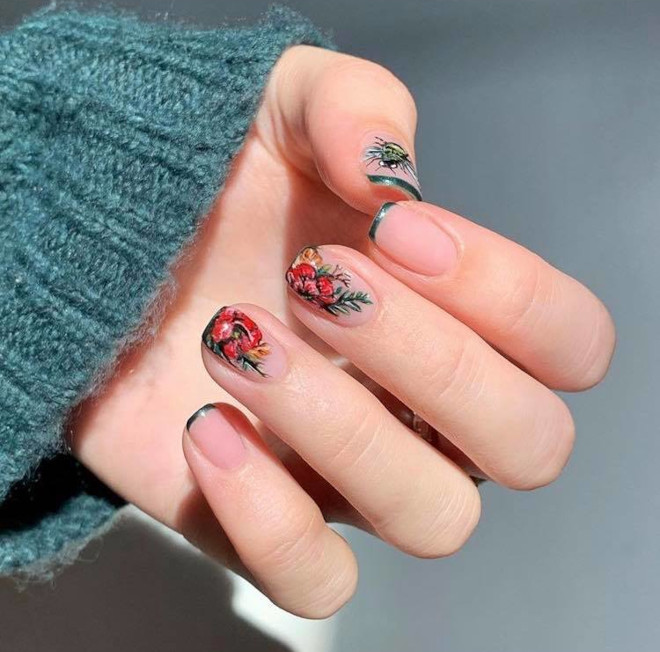 Floral designs are a sure way to give your nails a sophisticated look. Create an intricate French manicure with green nail polish and decorate a few nails with flowers. This minimalistic design makes an excellent choice for the ladies who nurture an elegant style.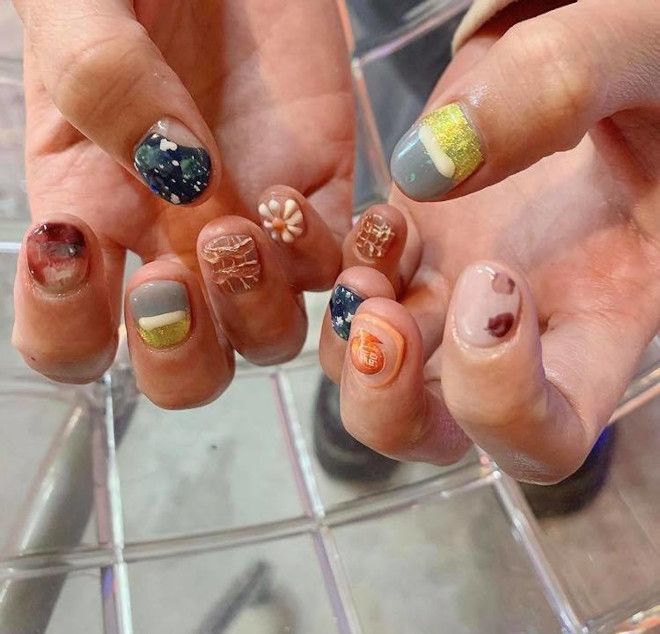 Show off your creativity with statement mismatched manicures. Experiment with colors and shapes to create your unique winter look.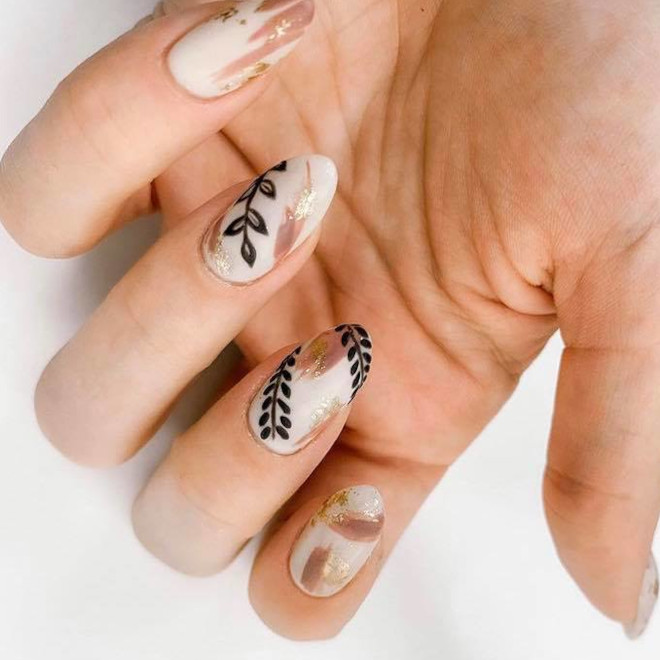 The cold weather calls for winter nail designs in cool colors. Choose a showy white nail polish as your base and add contrast with dark details. Add a touch of gold here and there for a striking effect.