French braid is being one of the most popular and classy hairstyles for women. You can create different styles and looks with the delicate French braids. An elegant French braid updo will be an ideal option for attend an evening or a party. For a perfect wedding hair look, you can make a stunning side French braid to pair with your long white lacey wedding gown. When you style your French braid in a messy look, it will create a cool street style to suit up all your casual outfits. Follow us with 16 glamorous French braid hairstyles for 2015 below!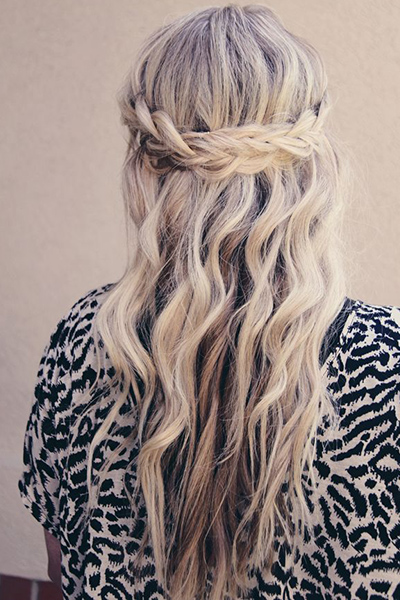 You can braid the front section of your hair into two braids and wrap them around the head to create a fabulous crown look for your final style. This beautiful hairstyle can be paired with your outfits of any style.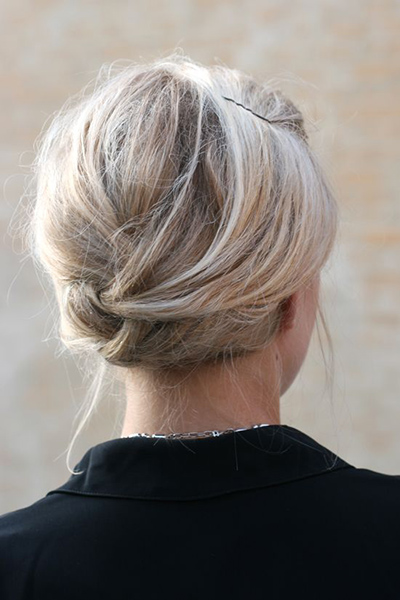 The elegant low bun hairstyle will never step out of the fashion trends for women. Make a low French braid at the back of your nape and pin the length of your hair in place.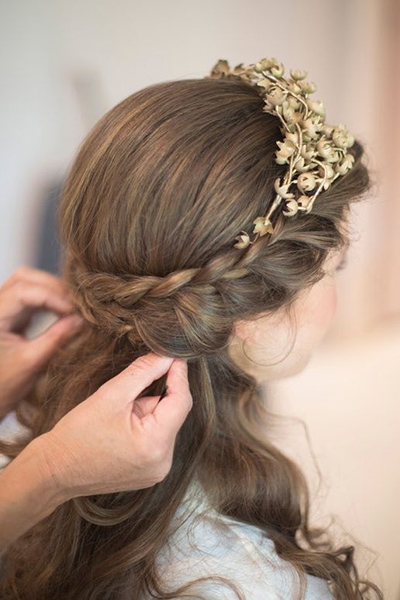 To make your braided hairstyle look greater and prettier, you can add different kinds of hair accessories into your hair. This beautiful branch-inspired accessory redefined this loose braid crown with a strong natural touch.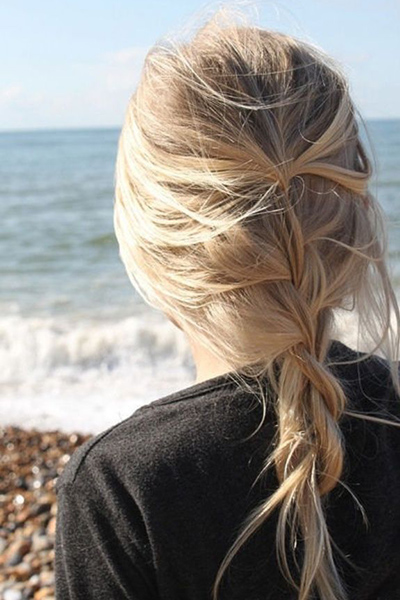 This French braid hairstyle can create a glamorous fishnet look for the wearers. You can get a voluminous effect at the roots by backcombing your long blond tresses.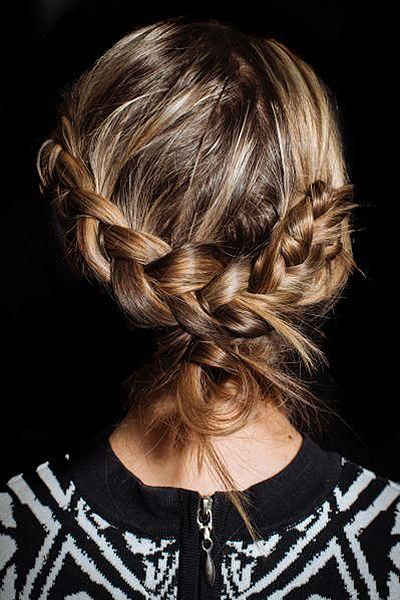 This is a messy styled twisted braided updo hairstyle. You can create such a look like this by making two side braids and wrapping them around each other at the base.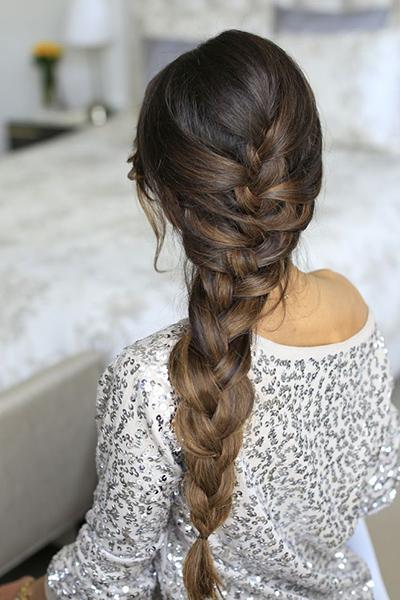 This stunning braid can give you an oh-so-darling princess look and it will work best for those long, thick hair girls.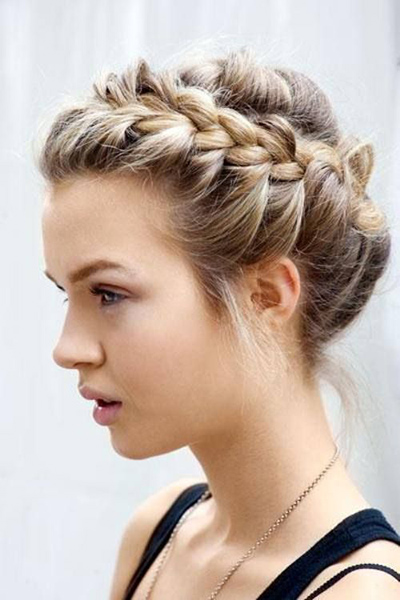 There's a pretty and chic way to keep your long tresses out of your face for the young teenage girls – to make a braided headband. Its fresh style will make your attractive features be the center of attention.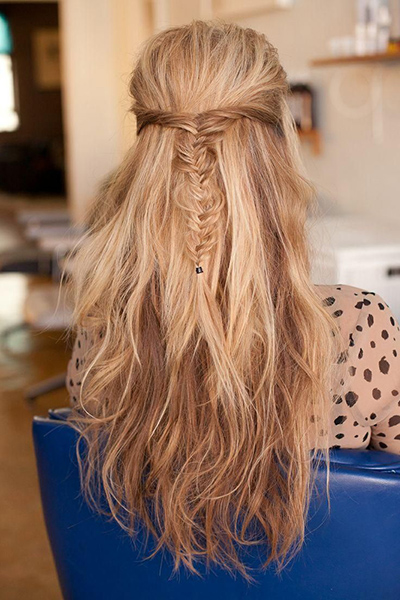 This is a stylish half-up hairstyle with a loose fishtail braid at the center of the head. Part two sections of your hair in the front part and French fishtail braid them to get this trendy look.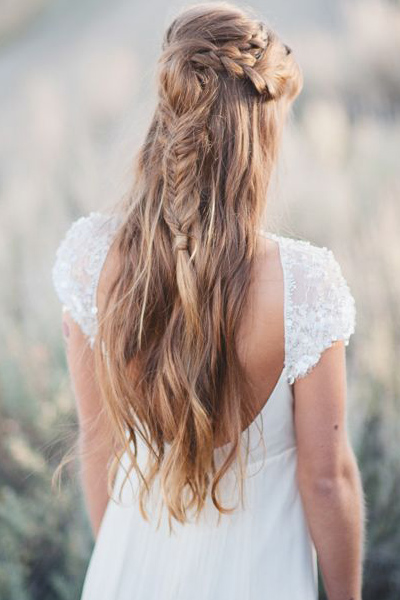 Braids can create a different and unique effect for the elegant half-up hairstyle. If you don't believe this, just check out this specially designed half-up hairstyle with a stylish fishtail braid at the top.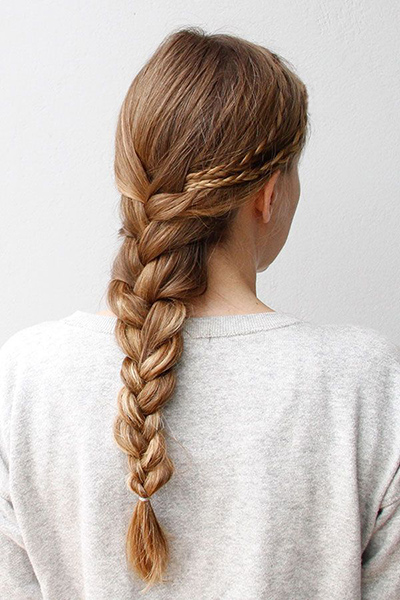 When braids met braids, it will create a way too stunning effect for the wearers. To make a difference to your braided hair look, you can make two small braids first and then wrap them into the loose strands for a larger braid.
The French braid is also being a great choice to create a fantastic waterfall style for all girls. Make two braids from the both sides and join them at the center of your head.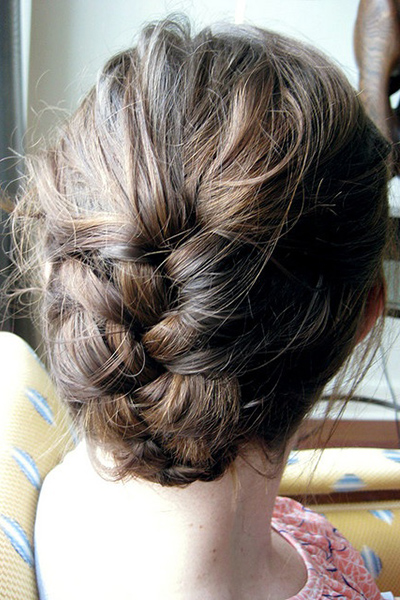 I bet there'll be no other hairstyle can be more elegant and graceful than a braided bun. And it is quite easy to get that look by tucking the braid under the top of your hair and pin them in place.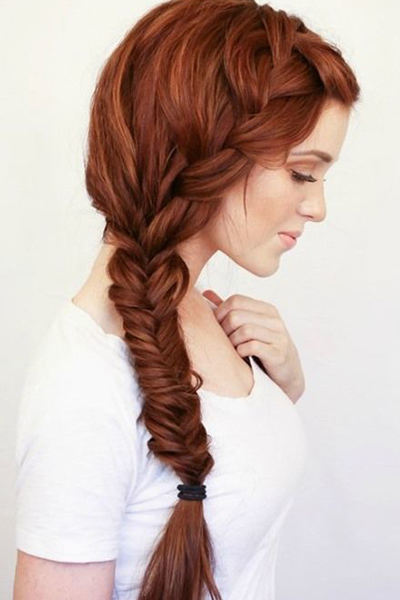 This stunning side French braid is being a perfect choice for your wedding hairstyle. Its face-framing style can create a better effect for your face shape.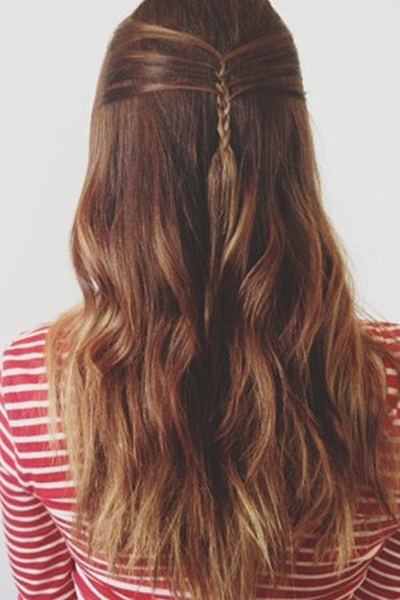 Compared with the giant braided updo, a delicate tiny braid can bring out a strong adorable sense for your braided hairstyle.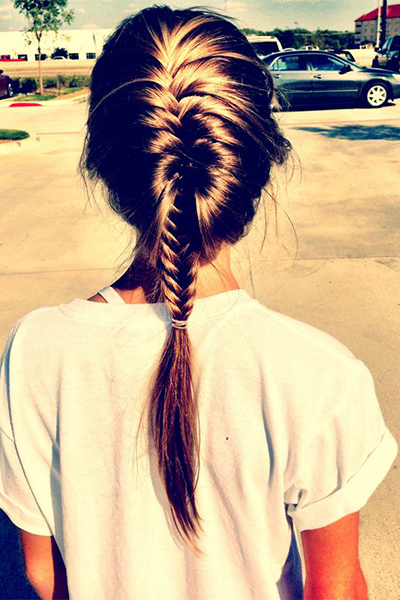 You may have never imagined that the classy French braid can also create a stylish beachy style for all girls. It will give you a quite casual and carefree look at the seaside.