If you are a mom, whose child is going to get married soon, it's high time to choose a cool outfit for going to the wedding! Another important part is choosing makeup and a hairstyle, which will complete your look.
What hairstyle to choose to look stylish, appropriate and elegant? This is an important question to ask, and the first thing you need to consider is the wedding style and your own style. Will it be very formal or a bit relaxed? Do you want to look super preppy or it's not required? And of course, your hair length will affect the hairstyle you are going to choose. Let's have a look at the most popular options.
Low Chignons
A low chignon hairstyle is the leader for moms of the brides and grooms, this is a timeless option that always works. You can make it super tight for a preppy look or messy for a more relaxed outfit, though the first option means that the hairstyle will be durable and picture-perfect during the whole day. It can be a very low chignon, which is cool especially when you have thick hair, or a French twist, which is purely elegant. The chignon can be twisted or just sleek, it can be done with a bump, a volume, textures, it can be side or usual and there are much more variations you may go for depending on your hair length. Accessorize your chignon with a small or larger rhinestone hairpiece and your look will be wow.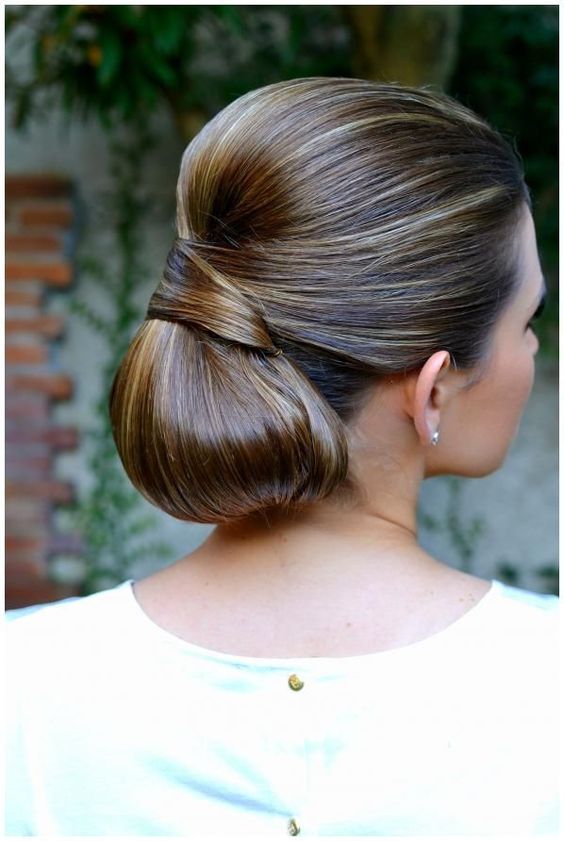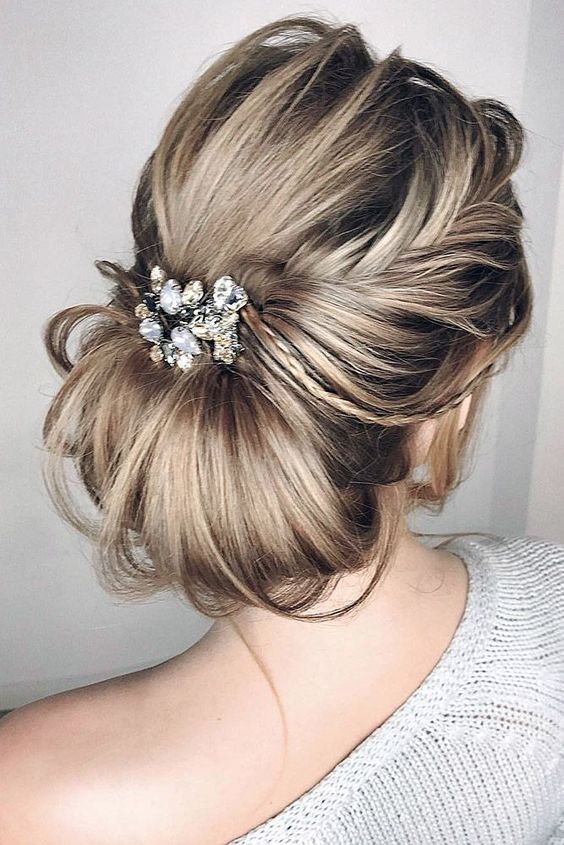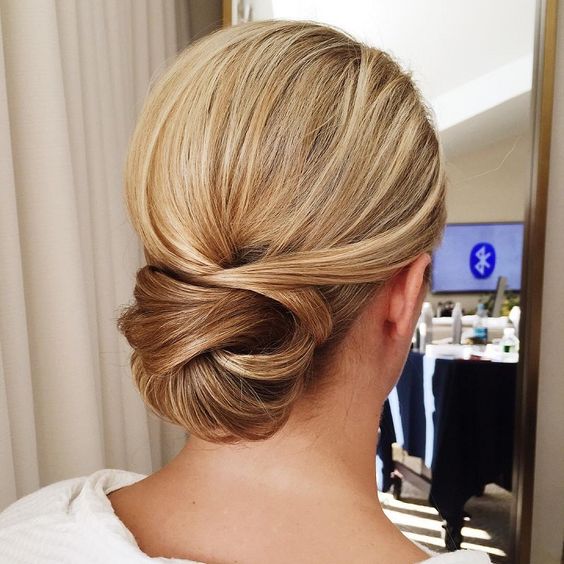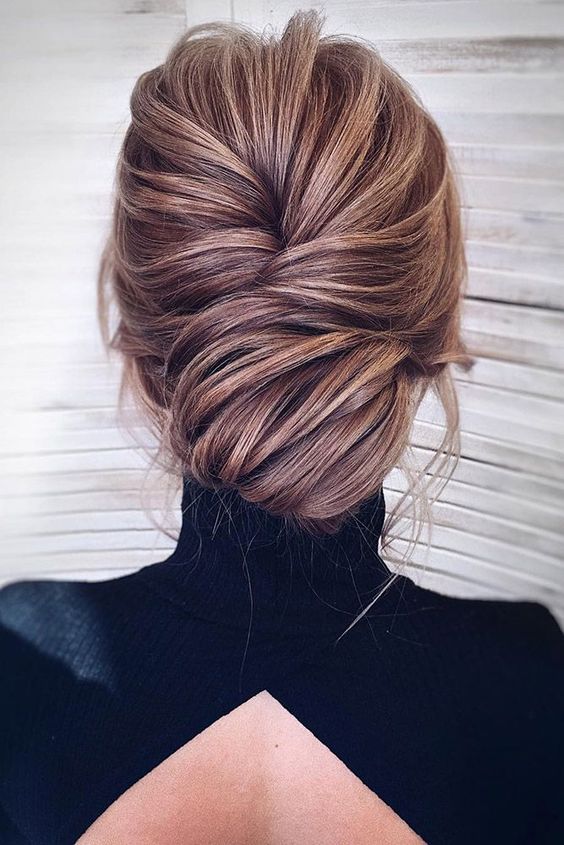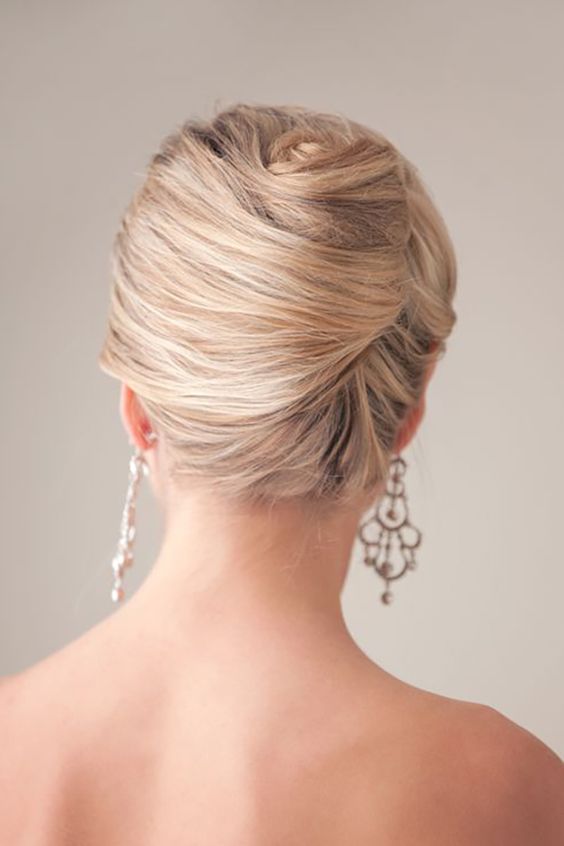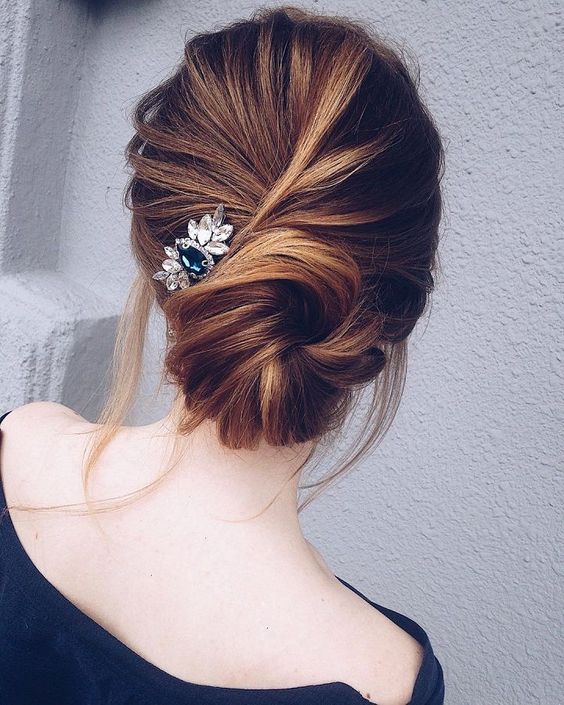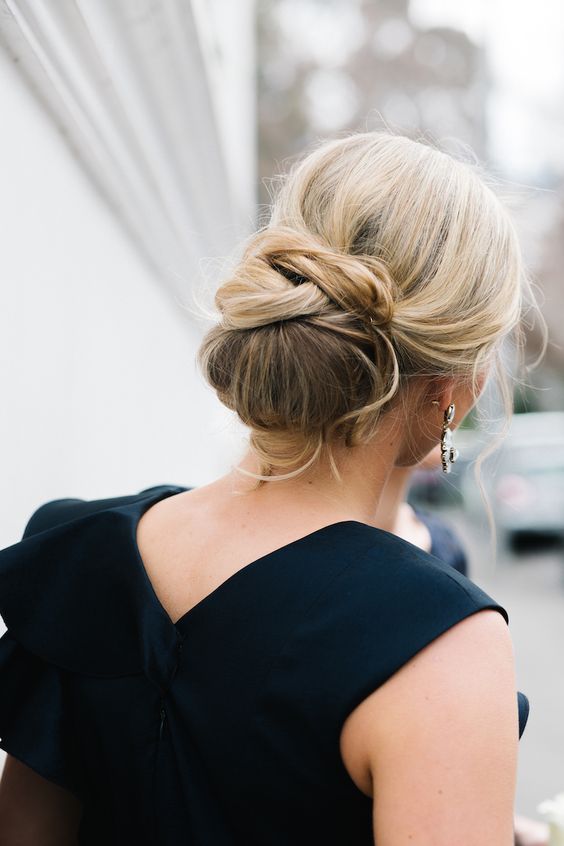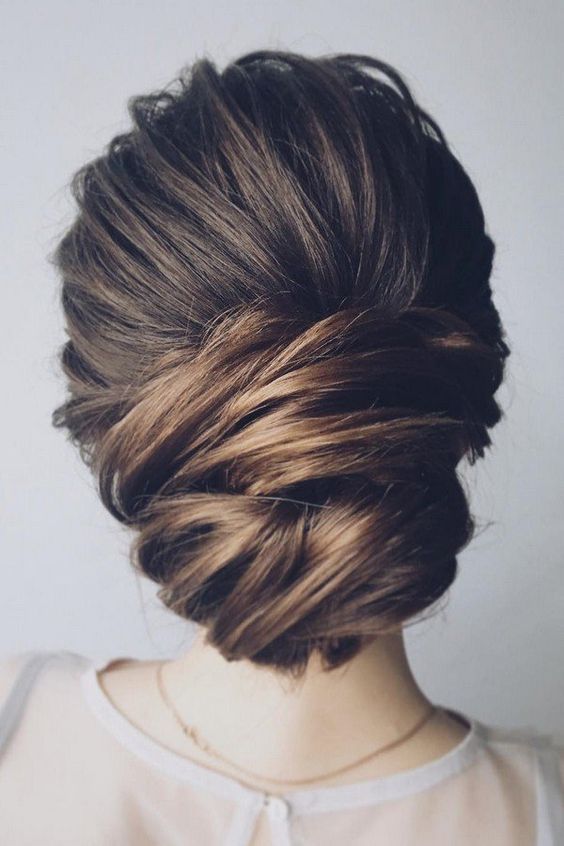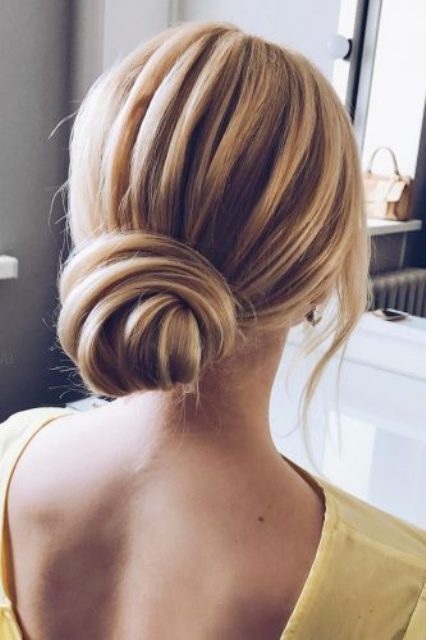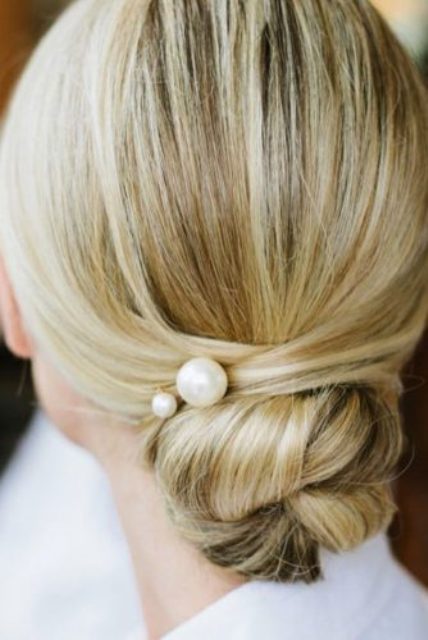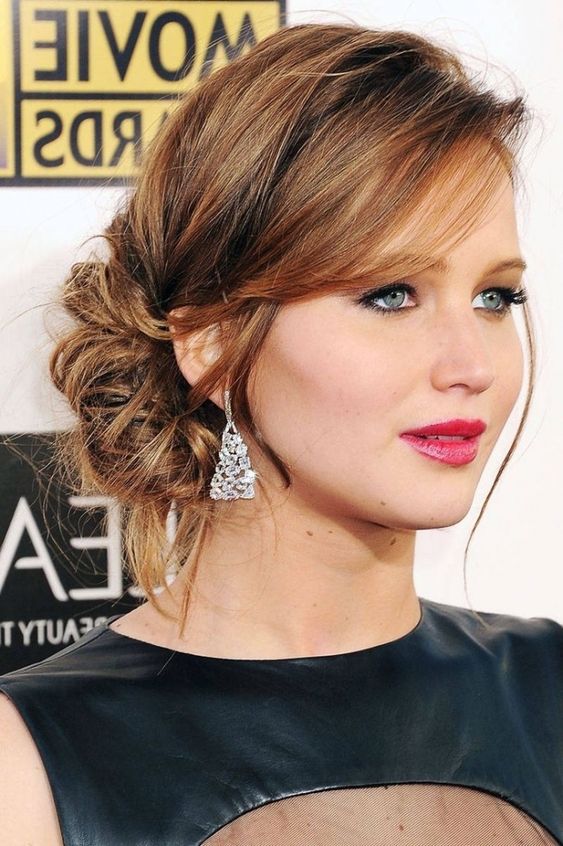 Other Ideas
Some other ideas may include half updos with curls and waves, wavy hair with bangs and fringes, side swept hairstyles and much more, everything here depends on the style you want and your hair. Get inspired and create a wow look!